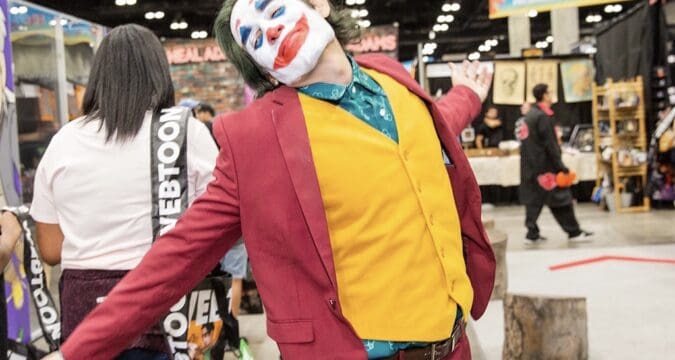 L.A. Comic Con is Los Angeles' biggest and best multimedia pop culture convention, held annually at the Los Angeles Convention Center. L.A. Comic Con assembles the most exciting, new, and innovative players in comics, movies, sci-fi, fantasy, horror, anime, gaming, and all things pop-culture.

Taking place December 3–5, 2021, L.A. Comic Con is one of the most diverse and celebrated geek and pop-culture events in the United States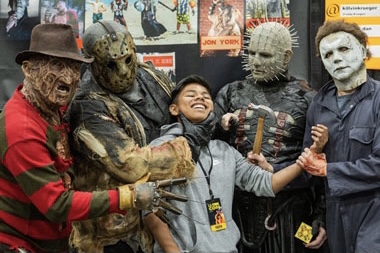 L.A. Comic Con gives fans once-in-a-lifetime opportunities to truly enjoy safe interactions with their favorite creators and major players in the entertainment industry.
Here's all you need to know…
L.A. COMIC CON CELEBRATES A RETURN TO FULL-SCALE IN-PERSON EVENTS WITH SPECIAL GUESTS ZACHARY LEVI, MING-NA WEN, GIANCARLO ESPOSITO, BRUCE CAMPBELL, AND SPECIAL STAR TREK EXPERIENCE FEATURING NICHELLE NICHOLS

Programming Includes West Hall eSports, Gaming, and Anime Experience, Smallville Nights, Cosplay National Championship, Laugh Factory Comedy Show, and cast members from Boy Meets World, Mighty Morphin Power Rangers, Arrow, My Hero Academia, and much more!

Schedule Highlights:

Show Hours
Friday, December 3: 4:00 p.m. – 9:00 p.m.
Saturday, December 4: 9:30 a.m. – 7:00 p.m.
Sunday, December 5: 9:30 a.m. – 5:00 p.m.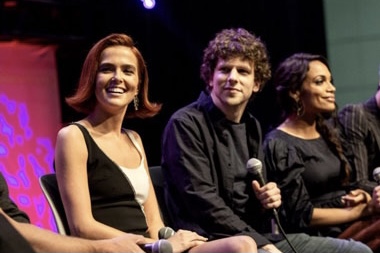 Programming Includes:

A Star Trek Experience
L.A. Comic Con is teaming up with Atomic Studios to bring you the ultimate celebration of Star Trek, honoring Nichelle Nichols and her contribution to society and pop culture. L.A. Comic Con will host the ultimate Trekkie experience on Saturday and Sunday. Over 35,000-square feet of exhibit space will be dedicated to all-things Star Trek and space exploration. Join over 20 actors from all the Star Trek series for panels, content, merchandise, photo opportunities, and more for an experience that is truly out of this world.

West Hall Expansion Featuring eSports, Gaming, and Anime
L.A. Comic Con is taking over the West Hall of the Los Angeles Convention Center for the first time, thanks to its partnership with PCB Productions. In the 147,000-square-foot West Hall, fans will have the opportunity to watch competitive gaming on the Tiltify Arena stage, created by The Trade Group, past producers of I.E.M. and Dreamhack events. With seating for 800–1,000 patrons, the Arena will be the center point of a hall where fans can play PC games on high-end computers, attend workshops, and interact with some of the top video game and Anime voice-over talent in the industry in intimate settings. Fans will be able to participate in Thankmas, a fundraising campaign to help end global homelessness.
Sideshow Booth
Pop culture collectibles giant Sideshow is exhibiting at Los Angeles Comic Con for the very first time. Sideshow's booth will feature high end collectibles inspired by fan-favorite characters from the worlds of Marvel, DC, Star Wars, and more — including many that will be making their first physical convention debut.
Laugh Factory Comedy Show
Iconic comedy club Laugh Factory is taking over the Main Stage on Friday night of L.A. Comic Con with an exciting two-hour lineup. Fans can kick off their L.A. Comic Con weekend by laughing out loud with some of the best names in stand-up comedy.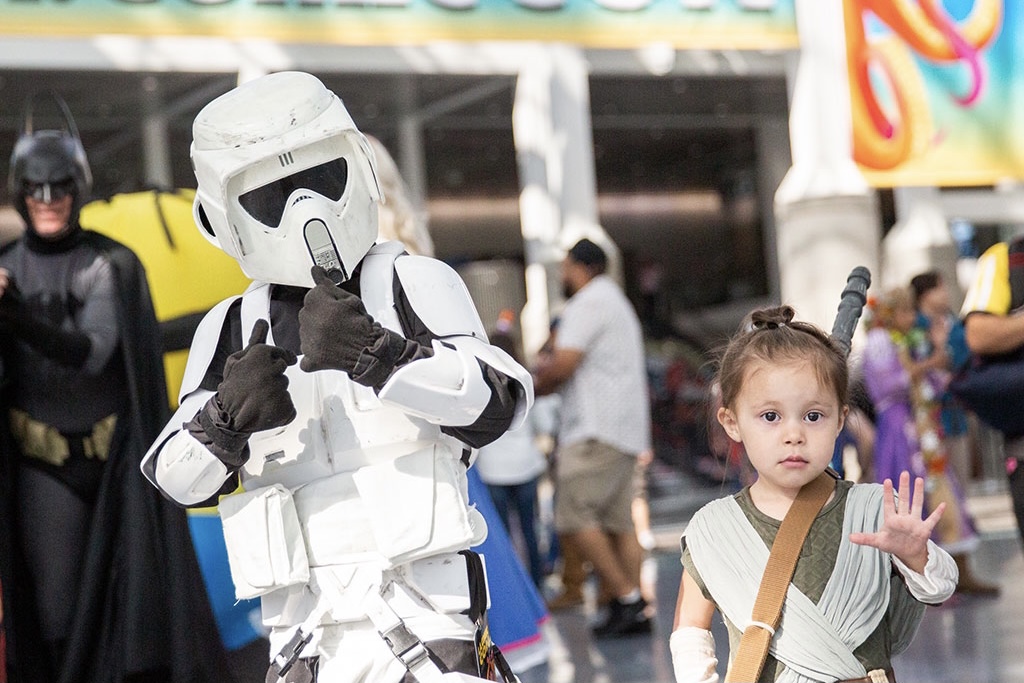 6th Annual Cosplay National Championship
Cosplayers will compete for cash and other prizes in the 6th Annual Cosplay National Championship in one of three categories: Master, Journeyman, or Novice. All genres are welcome including characters from film, television, theater, comics, video games, sci-fi, anime, horror, and original creations.
Smallville Nights
Join your favorite Clark Kent and Lex Luthor as they bring some of your favorite Smallville moments to life. Tom Welling (Clark Kent/Superman) and Michael Rosenbaum (Lex Luthor) will be reading scenes from the series and bringing fans up to act and improv. Enjoy and laugh as Welling and Rosenbaum attempt to get through scenes from the pilot and beyond without breaking character.
Raised by Wolves Season 2 Sneak Peek
L.A. Comic Con is presenting a sneak peek of HBO Max's original drama series, Raised by Wolves. The series is produced by Ridley Scott's Scott Free Productions, with Scott, Aaron Guzikowski, David W. Zucker (The Man in the High Castle), Jordan Sheehan (The Terror), Adam Kolbrenner (Prisoners), and Mark Huffam (The Martian) serving as executive producers. The series was created by Guzikowski, acclaimed writer, and visionary behind the highly lauded film, Prisoners.



In the second installment of HBO Max's original drama series, RAISED BY WOLVES, Android partners Mother (Amanda Collin) and Father (Abubakar Salim), along with their brood of six human children, join a newly formed atheistic colony in Kepler 22 b's mysterious tropical zone. But navigating this strange new society is only the start of their troubles as Mother's "natural child" threatens to drive what little remains of the human race to extinction.

The sneak peek will feature:
Amanda Collin, Star
Abubakar Salim, Star
Travis Fimmel, Star
Niamh Algar, Star
Kim Engelbrecht, Star
Aaron Guzikowski, Creator, Showrunner, Executive Producer, Writer
Dalton Ross, Executive Editor at Large for Entertainment Weekly (Moderator)
The Official L.A. Comic Con Scavenger Hunt
Fans are encouraged to download the Oasis Digital AR app, in the Apple App Store or on Google Play, to experience Augmented Reality events in and around the Los Angeles Convention Center. Convention goers can participate in the official Los Angeles Comic Con Scavenger Hunt, brought to you by our digital innovation partner, Liquid Avatar Technologies. Find and collect QR codes hidden around the show to win amazing digital stickers, discounts, and special offers! Once you've completed the scavenger hunt, visit the Liquid Avatar booth to collect even more great prizes like limited edition commemorative NFTs, collector Liquid Avatars and more!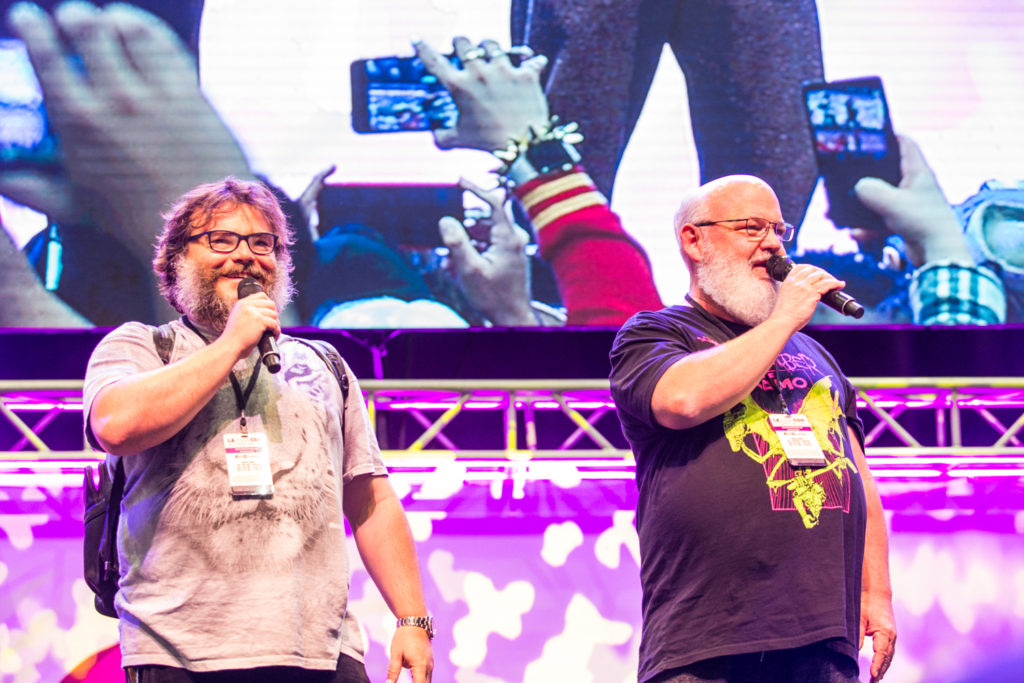 Main Stage Featured Guests:

Spongebob Squarepants
Spongebob and Squidward are two of the most iconic animated characters ever created, and part of what makes them so recognizable and beloved are their unique voices. Join Tom Kenny (Spongebob Squarepants) and Roger Bumpass (Squidward Tentacles) for a discussion about one of the longest running shows in television history.
Boy Meets World
From 1993–2000, Boy Meets World explored the trials and tribulations of growing up in the 1990s. Join Will Friedle (Eric Matthews), William Daniels (George Feeny), and Rider Strong (Shawn Hunter) for a chat about this successful and popular series.
Smallville
Clark Kent grew up in Smallville, Kansas, and before he became Superman, he not only had to deal with being different from everyone else, but he also had to learn his place in the world. From 2001–2011, Smallville brought us a dramatic look at Clark Kent's formative years. Tom Welling (Clark Kent/Superman), Michael Rosenbaum (Lex Luthor), John Glover (Lionel Luthor), and Laura Vandervoort (Kara), will present an illuminating look at this popular show.
The Mandalorian
The Mandalorian took Disney+ by storm and has become tremendously popular during its first two seasons. This Star Wars story, set in the years after the fall of the Galactic Empire, tells the tale of a member of the race of bounty hunters that spawned Boba Fett. Ming-Na Wen (Fennec Shand), Giancarlo Esposito (Moff Gideon) will regale convention goers with tales from one of the most innovative production sets ever built.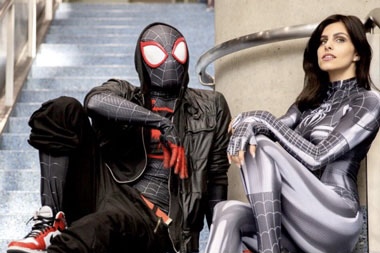 Mighty Morphin Power Rangers
From 1993–1996, the Mighty Morphin Power Rangers sprang into action to fight all kinds of baddies and protect the town of Angel Grove, and the world at large. The original series, which was adapted from Japan's Super Sentai series, launched more than 20 iterations and three feature films. Join Jason David Frank (Tommy Oliver/White Ranger/Green Ranger) and David Yost (Billy Cranston/Blue Ranger) for a discussion about this iconic franchise.
My Hero Academia
Adapted from a Japanese superhero manga, My Hero Academia is an anime that tells the story of a young boy, Izuku Midoriya, who wishes to enroll in a prestigious hero academy. English-speaking cast members J. Michael Tatum, Brandon McInnis, Ricco Fajardo, Alexis Tipton, and Christopher Wehkmap will discuss bringing this popular story to North American audiences.
Interviews and Spotlights:

Gerard Way Interviews Frank Miller
Gerard Way, creator of The Umbrella Academy and The True Lives of the Fabulous Killjoys, and co-founder and lead singer of My Chemical Romance, will interview legendary creator Frank Miller (300, The Dark Knight Returns, Give Me Liberty, Ronin, Sin City) on the Main Stage Saturday, Dec. 4th! Enjoy the conversation between the two pop culture giants as they discuss comics, film and what's next for Frank Miller.
Spotlight on Bruce Campbell
In the late 1970s, Bruce Campbell and Sam Raimi collaborated on a horror short called Within the Woods, which became The Evil Dead (1981) which Campbell co-produced and starred in as Ash Williams. Thanks in part to a ringing endorsement from Stephen King, Campbell and Raimi followed with Evil Dead 2 in 1987, and Army of Darkness in 1992. Campbell reprised the role of Ash in the Showtime series Ash vs Evil Dead for three seasons from 2015–2018. Ash has become one of the most iconic characters ever created in the horror genre. Campbell, who also produces and directs, is also known for roles in the film Bubba Ho-Tep and the TV series Burn Notice.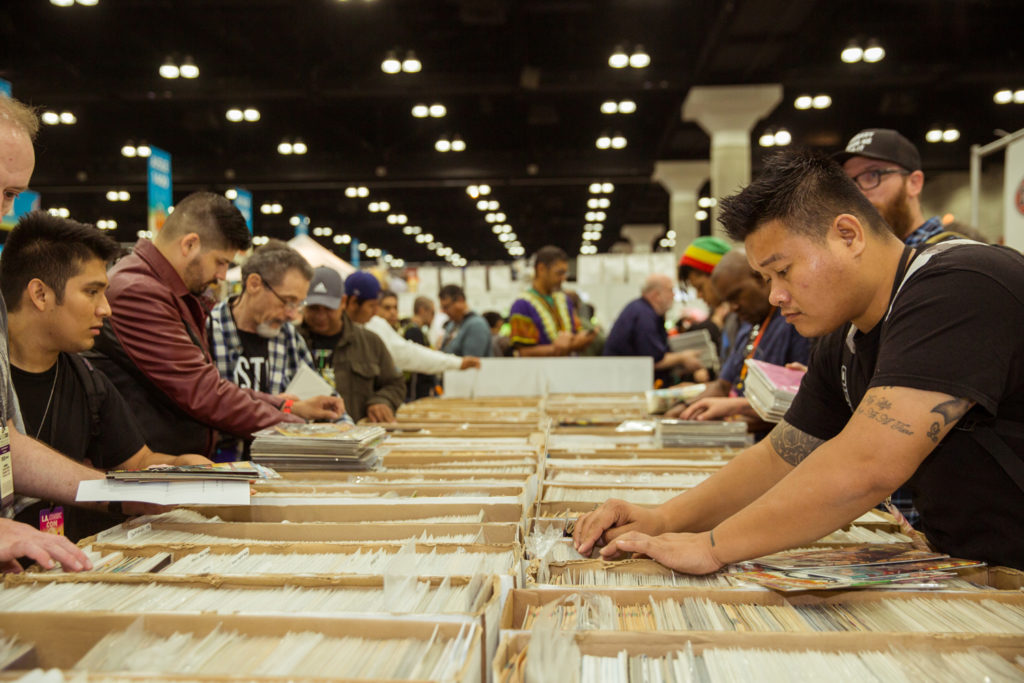 Spotlight on Zachary Levi
Zachary Levi is an accomplished actor, singer, and dancer, who has appeared in films, on television, and on Broadway. A regular voice actor on Robot Chicken, Levi is also the voice of Flynn Rider in 2010's Tangled. He also voiced characters in Tangled: The Series. Most notably, Levi starred as the title character in Shazam! in 2019, and Chuck Bartowski in Chuck from 2007–2012. The Louisiana-native has also played the Asgardian Fandral in Thor: The Dark World and Thor: Ragnarok. His theater credits include First Date, She Loves Me, and Sunday in the Park with George.

World Class Artists & Creators Including:
Frank Miller, Ronin, Daredevil: Born Again, Elektra Lives Again, The Dark Knight Returns, Sin City, and 300
Rob Liefeld, Deadpool, New Mutants, Youngblood
Jim Starlin, Infinity Gauntlet Saga, The Death of Captain Marvel
Brian Azzarello, Spaceman, Batman: Broken City, 100 Bullets
Kyle Higgins, Nightwing, Batman Eternal, Gates of Gotham, Batman Beyond 2.0
Donny Cates, Venom, Guardians of the Galaxy, Doctor Strange
Ryan Stegman, Uncanny Avengers, Amazing Spider-Man, Wolverine
Andy Kubert, X-Men
And many more!
Check out this year's sponsors:

Tiltify
The presenting sponsor of the Tiltify eSports Arena in the West Hall, Tiltify is a fundraising platform for the digital generation providing live, interactive technology that engages and inspires communities to donate or fundraise to important causes the world over.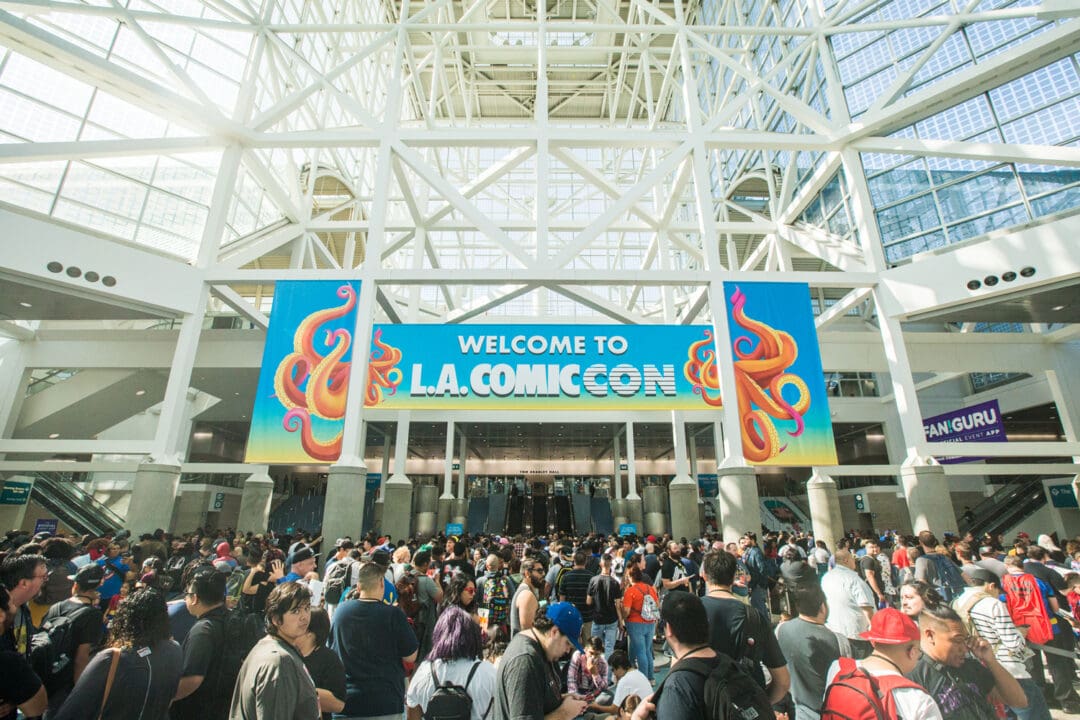 AREA21 in the West Hall
AREA21, the collaborative project of DJ/producer Martin Garrix and producer/songwriter Maejor, is a conceptual sonic and visual exploration that has the duo making music containing universal messages about humankind as seen through the eyes of their alien alter egos M & M. Their adventures are portrayed through a series of songs and accompanying animated videos produced by award-winning animation studio, Titmouse (Run the Jewels, Dua Lipa). Convention goers can check out their videos in the West Hall expansion.
Digital Innovation Partner Liquid Avatar Technologies
Liquid Avatar Technologies, L.A. Comic Con's Digital Innovation Partner, will showcase its technology through integrations and demonstrations of verifiable credentials, digital identity, unveiling new and exclusive projects, hosting panels and meet-and-greets with writers, artists, and industry icons, and will also create and administer an Augmented Reality scavenger hunt in conjunction with its subsidiary, Oasis Digital Studios, to showcase a host of digital collectibles.
Hot Topic
Hot Topic offers band-related apparel and accessories, licensed merchandise, and fashion apparel and accessories, which you can find at more than 600 stores and online.
Legion M
Legion M is the world's first fan-owned entertainment company and partners with top Hollywood creators — from independent filmmakers to big Hollywood studios — to produce a slate of movies, TV, and digital content.
Popshop Live
Popshop Live is a live streaming commerce marketplace that is transforming social shopping. The mobile streaming platform allows sellers to go live, sell their products to a community of shoppers and engage directly in real-time interactions. L.A. Comic Con and Popshop Live have partnered together to elevate the digital experience by giving attendees unlimited access to livestream the main stage through the Popshop Live app, interact with their favorite exhibitors after the convention is over with exclusive discounts and products, and bringing L.A. Comic Con alive with a virtual convention in Spring 2022, streaming exclusively on Popshop Live!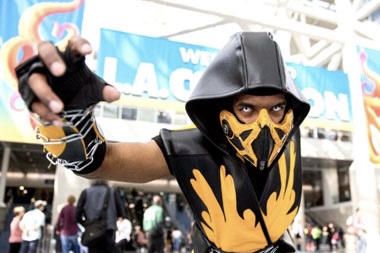 That Hashtag Show
That Hashtag Show writes and produces quality content to hype the films and shows you love, keeping you up to date with everything trending in geek pop culture.
UE COMIX™
UE COMIX™ is a self-publishing platform designed to support and promote Comics, Manga, and Graphic Novels by Independent Creators. We aim to return control to the aesthetic community through the establishment of a self-made, self-published mindset. Words cannot express the appreciation and excitement we have partnering with L.A. Comic Con and participating in the upcoming events.
Voodoo Ranger
Voodoo Ranger is excited to join everyone on the convention floor this year as the official beer partner of L.A. Comic Con!

Los Angeles is the entertainment capital of the world, and home to the most high-profile entertainers, artists, studios, and the center of the film and television industry. L.A. Comic Con is a celebration for all things pop culture and is meant to be a place where fans can meet their superheroes, comic book characters, and the creators behind them.
Nichelle Nichols, Actress, Star Trek
Zachary Levi, Actor, Chuck, Shazam!
Ming-Na Wen, Actress, The Mandalorian, Marvel's AGENTS OF S.H.I.E.L.D
Giancarlo Esposito, Actor, The Mandalorian, Breaking Bad, Better Call Saul
Bruce Campbell, Actor, Evil Dead, Spider-Man, Bubba Ho-Tep
Jason David Frank, Actor, Mighty Morphin Power Rangers
Tom Kenny, Comedian and Voice of Spongebob Squarepants
Roger Bumpass, Actor, Voice of Squidward – Spongebob Squarepants
David Yost, Actor, Mighty Morphin Power Rangers
Tom Welling, Actor, Smallville, Lucifer
Michael Rosenbaum, Actor, Smallville, Guardians of the Galaxy 2
John Glover, Actor, The Walking Dead, Smallville, Scrooged
Rider Strong, Actor, Boy Meets World, Cabin Fever
William Daniels, Actor, Boy Meets World, Knight Rider, St. Elsewhere
Will Friedle, Actor, Boy Meets World, Batman Beyond
John Barrowman, Actor, Doctor Who, Flash
Casper Van Dien, Actor, Starship Troopers, Sleepy Hollow
J. Michael Tatum, Actor, Black Butler
Chris Wehkamp, Actor, My Hero Academia
Brandon McInnis, Actor, Black Clover
Alexis Tipton, Actress, Sakura Quest
Ricco Fajardo, Actor, Black Clover

Wearing a Mask?
Consistent with Los Angeles Department of Public Health Guidelines, for this year's convention, here are a few extra measures that will be taken to ensure the health and safety of everyone attending are considered:

There will be three entrances — one in the South Hall and two in the West Hall — employing over 20 magnetometers to spread out and speed up COVID-19 and safety checks
All fans and guests will pass through two checkpoints: a COVID vaccination/negative test verification station and then security. Free PCR tests (results available in 15 minutes) will be available for those lacking vaccine verification
All convention goers will be required to wear face coverings while attending the event
All cleaning standards from LA County and Centers for Disease Control (CDC) will be followed before, in between and after all sessions
Extra space: With well over 1.2 million-square feet of exhibition space (double the space from 2019), fans will have plenty of room to spread out and maintain safe distances.
WHERE:
Los Angeles Convention Center
1201 South Figueroa Street
Los Angeles, CA 90015