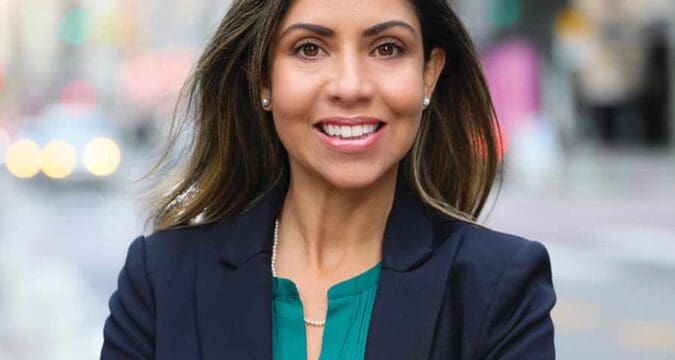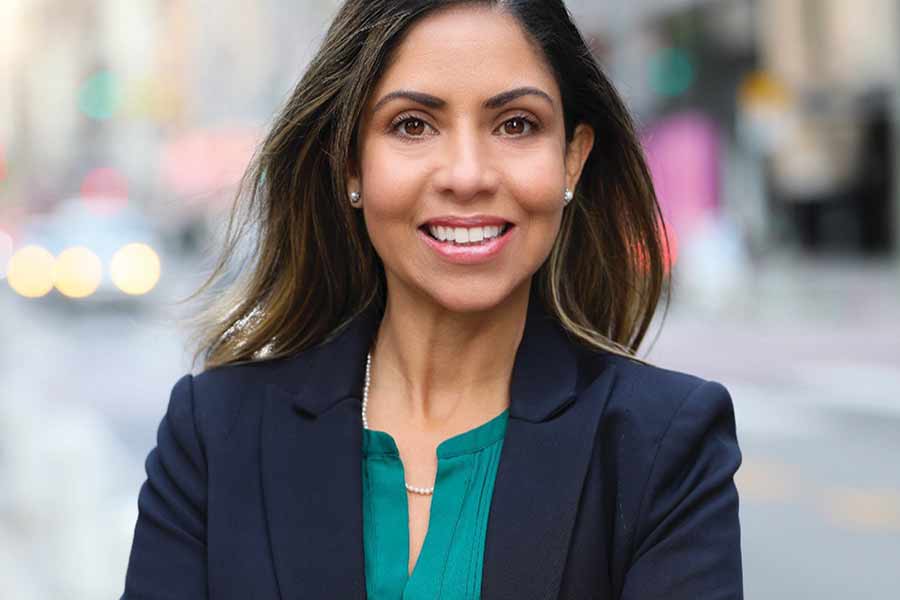 "As we reopen, it's time to rebuild and improve our community for our stakeholders and become a thriving destination. For that, we have to create space to allow a vision of a friendlier, more welcoming Downtown to shape our new reality. I am looking forward to helping recover, rebuild, renew, and re-love our DTLA."
– Claudia Oliveira
In line with her beliefs or not, it's hard to keep your attention off Oliveira. She's a petite, curvy, confident, self-proclaimed Afro-Latina, with a warm bodacious smile and unwavering resolute. Dog lovers may also recognize her with her little pooch Cthulhu.
When you think of what it means to be a natural people person, think of Oliveira.
Oliveira welcomes conversations and debates involving people and the community. She's mastered the art of listening and responding to the best of her ability with a particular way of leaving the most stark conversationalist satisfied and feeling well respected, even when an issue goes unresolved at the moment.
If her face looks more familiar than her name, it's because Oliveira was born in Brazil, grew up in Minneapolis and came to Los Angeles 11 years ago. She took on stage name "DJ Victoria Van Damn," spending numerous nights as a professional Dj.
Keeping the party going for Rihanna, Sony Latin, the ESPYs, and the X-Games.
Still an accomplished Dj, Oliveira doesn't miss a beat mixing in community politics. Her sense of civic duty has led to opportunities alongside State Senator Maria Elena Durazo and CHIRLA to pass the Inclusionary Act – SB225 2019.
Now up for re-election, Claudia, no doubt, has the ingredients upon which most DLANC members are made – A list of personal truths, a plan to build downtown, and the passion for driving it forward.
With a recent past filled with controversy and speculation, volunteering for DLANC isn't always a fresh cup of English tea. In fact, it can be more like a shot of spicy cayenne-ginger with a sour petrified pickle floating on top of the mix. Members of DLANC have reported being attacked verbally and physically and recently threatened with physical harm during DLANC zoom meetings.
With rumors that DLANC hasn't always been there for all DTLA stakeholders, especially those in the Skid Row community, what's different about Oliveira. Running for an Area-Wide seat rather than Historic Core Resident seat, she has proven she not only has the vision but takes personal steps to bring change to life.
In hopes to catapult downtown into a safer, sustaining, more lucrative condition, especially when it came to the small business sector, she wasn't afraid to address the issues even when it meant walking the right rope between the Historic Core and Skid Row.
Recently, Oliveira worked with Shawn Smith and Tyler Murphy to bring over 300,000 masks to those who needed them.
Since 2018, she's led a Skid Row Job fair placing over 100 workers in new positions.
In 2019 she produced the "Small Business Symposium," helping to connect small business owners with City contracts and other like-minded opportunities.
Oliveira has worked with Los Angeles County Bicycle Coalition to establish street riding classes to Downtown as well.
Yet, not everyone agrees with her, as is fine with Oliveira, who proved she is resilient as she is passionate, shaking off any negativity that may surround her or her fellow running mates that make up the DTLA Super Slate possibly headed to the next four years of DLANC meetings and accomplishments.