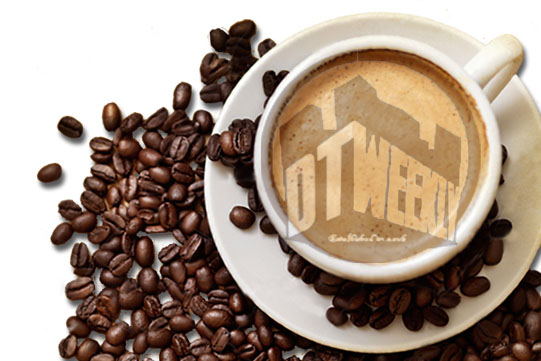 DTLA ESPRESSO SELF!
This September 23-30th brings the return of DTLA Coffee Week presented by DTLA Weekly.
This pioneering, annual commitment to our community cafes promises an eye opening experience for thousands as we invite the neighborhood to showcase and acknowledge our amazing cafes in downtown LA.
Here's how to participate…
It's Official! DTLA Weekly has the ability to boost sales and call attention to any community business with social media, discounted print ads, SEO enhanced articles and creative marketing ideas that have inspired so many over the past decade.
*Participating cafes need only to offer a special during DTLA Coffee Week (Sept 23-30th) for free shoutouts on DTLAWeekly social media pages from now until September 30th.
*Community Advocates share news about DTLA Coffee Week and encourage local cafes, neighborhood residents and travelers to participate inside of their community newsletters!
*Individuals & Influencers participate in this year's DTLA Coffee Week, by ordering a coffee (or two) and tag your favorite DTLA cafe. Snap a photo or video, anytime between now and September 30th, post it on social media with the tag @dtlaweekly #dtlacoffeeweek
We will repost and share your participation with downtown Los Angeles and beyond.

Did someone say BEST OF…?
10 Great Places for Coffee 2023 is Coming Soon
COFFEE LOVERS' VOTE!
Here's a chance to be a part of Downtown LA's sweetest victory. "THE GREATEST CAFE IN DOWNTOWN".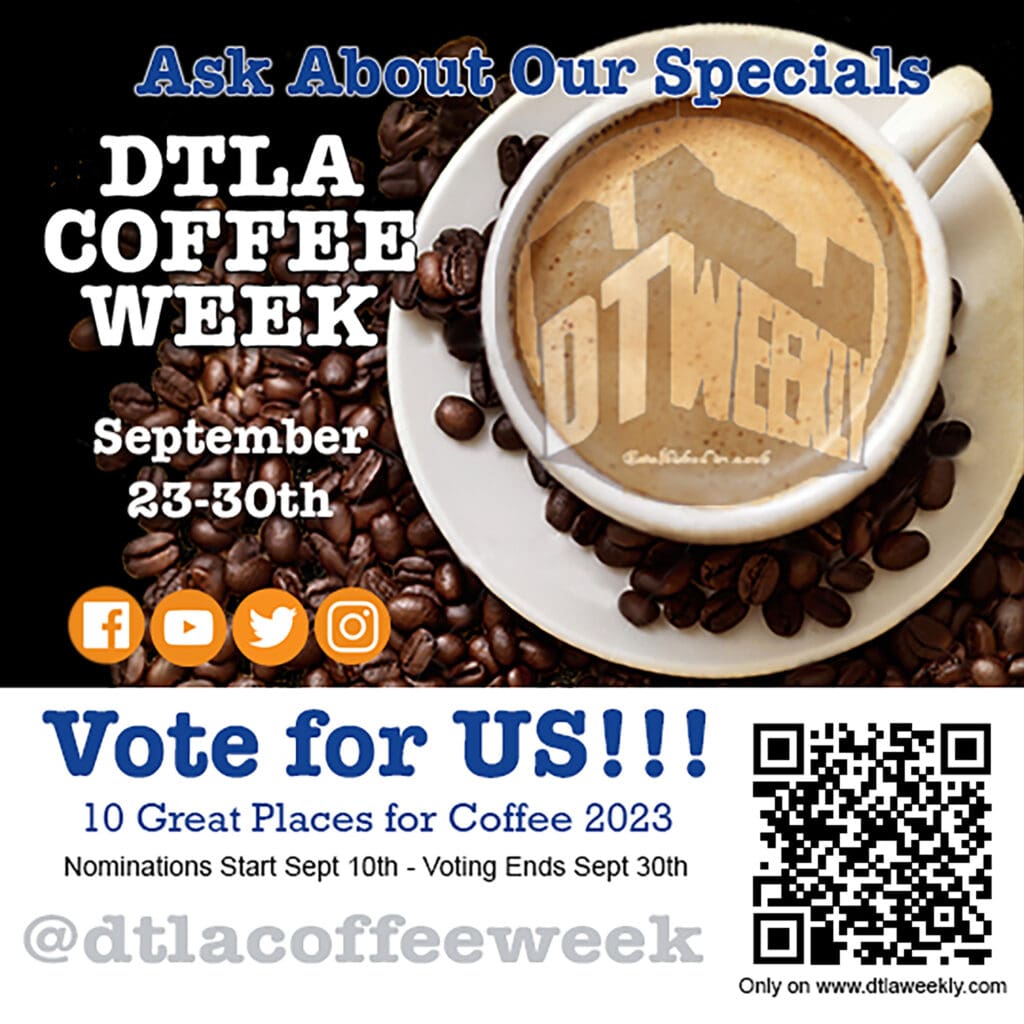 REGISTER TO VOTE – SUBSCRIBE to nominate your favorite COFFEE SHOP and receive an Official DTLA Coffee Week Voting BALLOT by email.

DTLA Coffee Week is the greatest way to help support local cafes and baristas…Plus…more business means more robust beans and more tips!
10 Great Places for Coffee – Who will make the list?
Google 'Coffee in DTLA' and discover why Downtown Weekly's 10 Great Places articles are the BEST option for improving SEO rank, creating a buzz and branding our participants as local favorites.
Past participants include… il Caffe, Nice Coffee, Civil Coffee, Lucky Roasters, Cog Coffee, Boketto Cold Brew and many others.
DTLA Weekly newspaper is a free community resource, founded in 2016. Pick up a copy in over 175 locations in Downtown Los Angeles and join our loyal kingdom of 30k world-wide social media followers.
For more information on how to brand or sponsor DTLA Coffee Week, please contact @dtlaweekly or contact editor@dtlaweekly.com