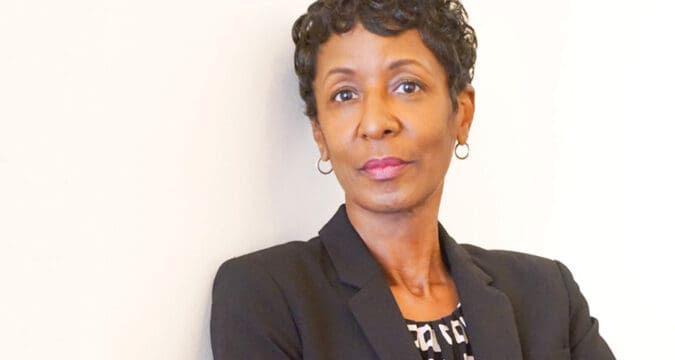 Teresa Y. Hillery's campaign for the Los Angeles City Council CD-14 is not just another political endeavor; it is a culmination of a life dedicated to service, advocacy, and community building.
Raised by an Air Force Veteran father and a devoted mother, Teresa was instilled with a strong sense of purpose and responsibility from a young age. This upbringing shaped her determination to overcome obstacles and make a positive impact on those in need. At just 16 years old, she entered the workforce, displaying an extraordinary drive to serve her community.
Despite facing the tragic loss of her mother in 2016, Teresa's resilience and unwavering spirit kept her focused on her goals.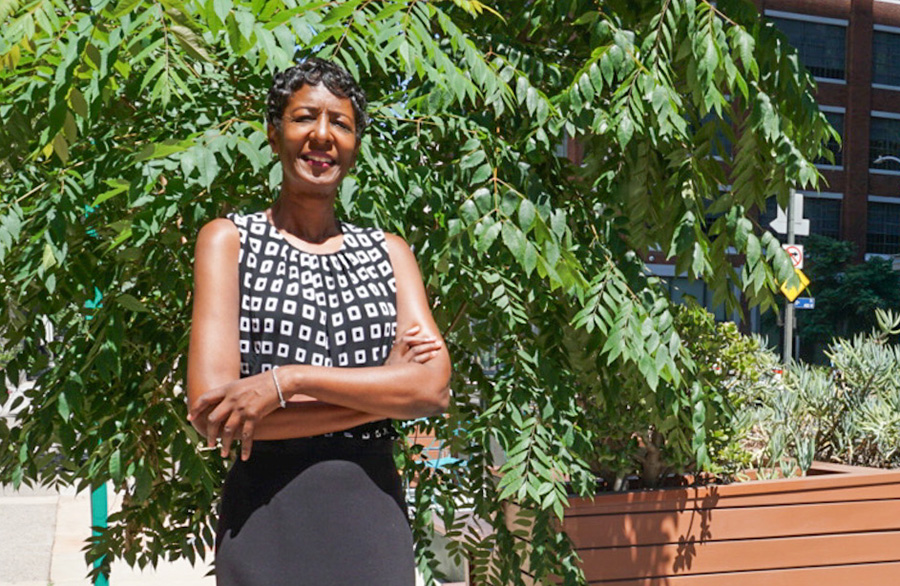 Photos courtesy Teresa Y. Hillery for Los Angeles City Council 2024 (FPPC #1461452).

Education became a catalyst for Teresa's future accomplishments. She excelled academically, achieving honor roll status at Solano Community College and earning a BA in Communication Studies from CSU, Sacramento. Continuing her pursuit of knowledge, she attended the University of the Pacific, McGeorge School of Law, where she earned her law degree.
Additionally, Teresa participated in the transformative Summer Abroad Program in South Africa at Howard University School of Law and earned the Public Leadership Credential from Harvard School of Government, further refining her skills as an effective leader.
Even before law school, Teresa's commitment to community development was evident. As Vice President of a corporate community development group, she collaborated with nonprofit organizations to implement impactful programs addressing critical issues such as homelessness, financial illiteracy, and affordable homeownership. Her efforts mobilized hundreds of employee volunteers, resulting in safer and healthier communities and positively impacting countless lives.
Throughout her legal education and career, Teresa continued to devote herself to community engagement and pro bono legal aid for underserved communities.
Working alongside residents in Skid Row, she designed intentional programming to address their diverse needs and advocated for affordable housing through organizations like Habitat for Humanity International.
Teresa's legal career itself is a testament to her dedication and commitment to diversity, community development, and equity. From her early days at Burger King to her senior positions at Fidelity National Financial, she consistently displayed an unwavering commitment to making a difference in the lives of others.
Actively involved in numerous associations and political organizations, Teresa's impact reverberates throughout her community. As a key member of the Los Angeles County Bar Association, she promotes equitable practices and diversity within the legal profession. Her involvement in organizations such as the South Park Neighborhood Association's Political
Action Committee, the Los Angeles Congress of Neighborhoods, LA Forward, and Downtown Los Angeles Neighborhood Council demonstrate her desire to create real change at the local level.
Teresa Y. Hillery's campaign for the Los Angeles City Council CD-14 in 2024 is not just about promises and rhetoric. Her life story is a testament to determination, service, and a tireless pursuit of justice.
Her deep commitment on community development, legal advocacy, and public service is undeniable, leaving an indelible mark on communities across the nation.
Teresa's campaign platform is built on the values of honesty, respect, and transparency, aiming to strengthen community bonds and foster growth. She is a strong supporter of the neighborhood council system, seeking to empower the community with more engagement, transparency, and accountability in decision-making.
Homelessness is a humanitarian crisis that Teresa Y. Hillery is determined to tackle head-on.
Believing housing is a human right, she will prioritize this issue, protecting tenants, preserving affordable housing, and working towards producing more housing for those in need. She will continue to advocate for more unarmed crisis response services throughout the district.
Boosting businesses and creating jobs is another area Teresa focuses on. She champions policies that lift wages, support small businesses, and forge public-private partnerships for a thriving district.
Teresa advocates for policies that consider the needs of pedestrians, cyclists, children, the elderly, and those with mobility challenges, creating a more accessible district.
With her focus on strengthening democracy, tackling homelessness, boosting businesses, and creating a more mobile and accessible district, Teresa Y. Hillery is a candidate with the potential to transform Los Angeles City Council and CD-14.

For more information visit: www.teresayhillery.com
Paid for by Teresa Y. Hillery for Los Angeles City Council 2024 (FPPC #1461452) 8915 S. 12th Ave., Inglewood, CA 90305. Additional information is available at ethics@lacity.org