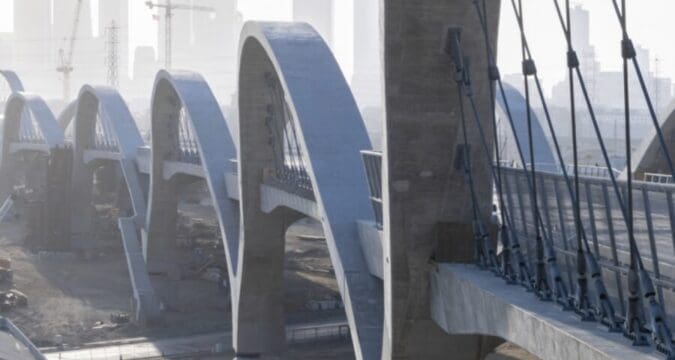 The Los Angeles Business Council held its 52nd Architectural Awards, once again inside the International Ballroom at the Beverly Hills Hilton.
Illuminated by an ever-changing display of colored LED lights, presenters announced this year's awardees in the presence of nearly 500 fellow architects, designers, building owners, developers, and city and state officials. Over four dozen projects were recognized for their prestigious designs with Downtown projects leading the way, bringing home the most awards.
Winners from a pool of hundreds were selected by a jury panel of industry experts, including architects, construction firms, owners, and developers.
It's Only Proper
The panel voted LA Proper Hotel re-designed by architects OmGivning and developed by The Kor Group receive this year's Hospitality Award.
The historic hotel, once a state-of-the-art private club in the '20s, originally designed by Curlett & Beelman, now boast two award-winning restaurants, a vintage basketball court, and an indoor swimming pool to accommodate guest within its 140 suites.
Solely Based on Merrittt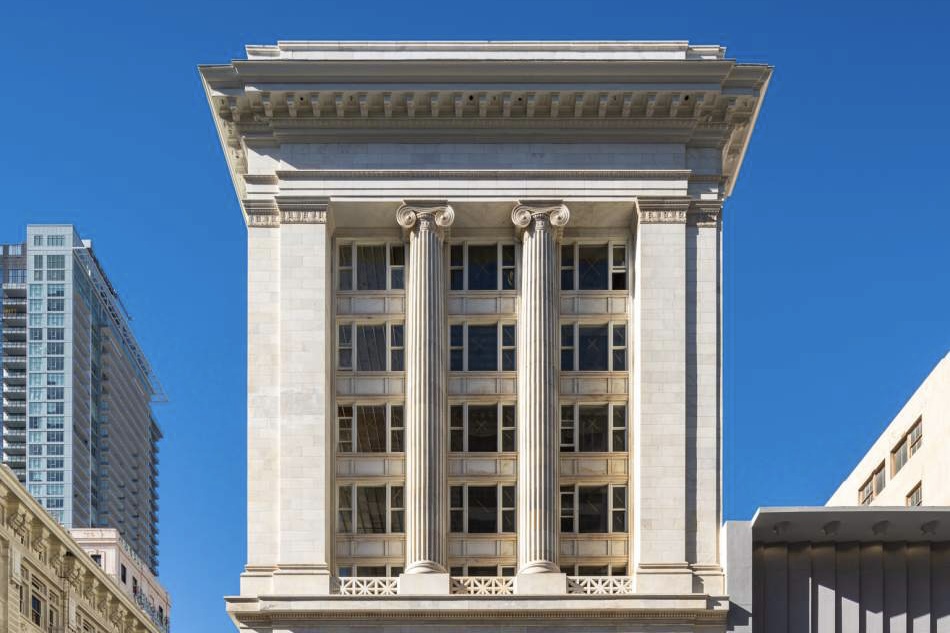 LABC Preservation Award went to 8th and Broadway's restored Merritt Building. Architects ODAA for Vancouver-based real estate investment firm Bonnis Properties Inc set out to fully restore Hulett C. Merritt's columned masterpiece built in 1915. Taking the project a step further, ODAA has added lounges, and a gym and converted the unused rooftop space into an amenity deck.
Gehry's Last Stand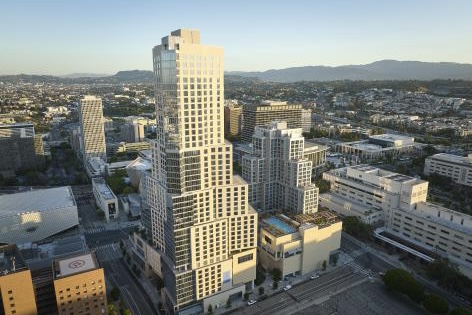 "This year the LABC is honoring projects that represent more than a particular style of building, but rather a way of approaching design that listens to and learns from the people and places in the surrounding community," said Mary Leslie, president of the Los Angeles Business Council. "Our honorees demonstrate that if you take a holistic approach to the design process and collaborate with diverse stakeholders to create a shared vision, the result will be a design with the biggest possible impact."
Mix Use Winner Award went to The Grand LA. Built by Architect Frank Gehry, for Related Companies. The Grand, in stark contrast compared to Gehry's flowing Walt Disney Concert Hall, is still no less of a wonder offering 29 stories of luxury apartments with extraordinary views and an extensive menu of services and amenities, including access to indoor and outdoor amenities, a state-of-the-art fitness center, business lounge and growing list of retail shops planning to occupy three levels of the open plaza, at the base of the property.
Housing is a Human Right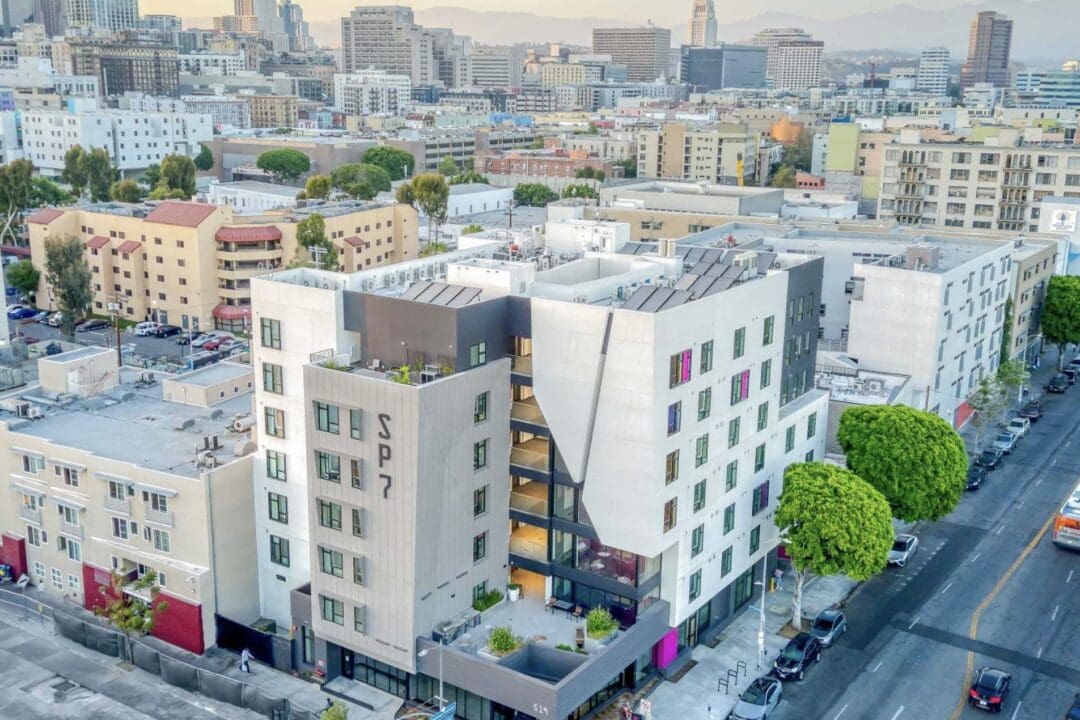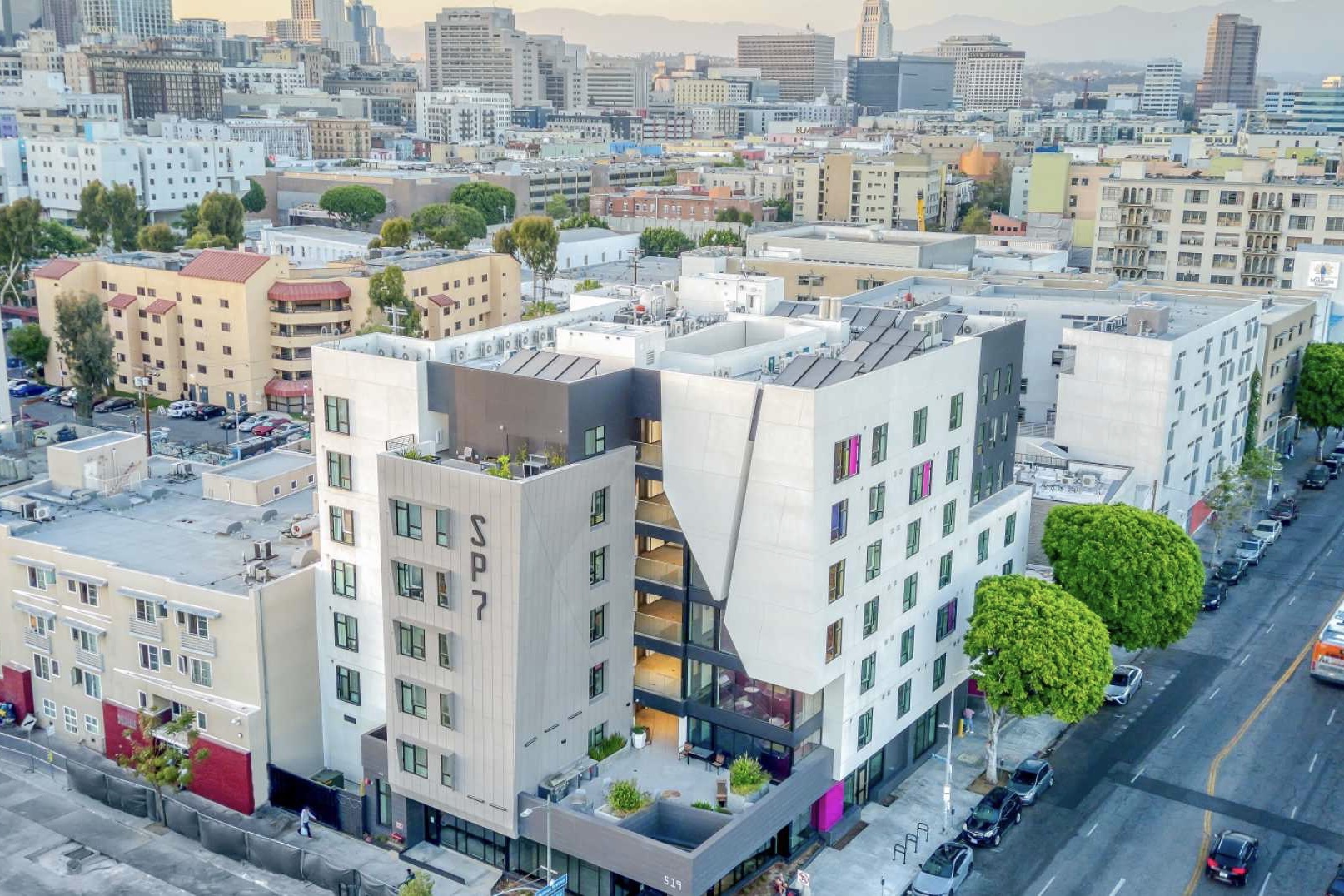 The Sustainability Award went to Skid Row Housing Trust for SP7 San Pedro by KFA Architecture. The project, aka SP7 Apartments, features outdoor gardens, a spacious community room, and laundry facilities, along with 81 units of permanent supportive housing and services for 99 formerly unhoused individuals, including veterans.
Design Concept Award was presented to the Downtown Women's Center, designed by Architect Gensler for Daylight Community Development providing permanent supportive housing without time limits.
Using the Housing First model, DWC provides 119 units of permanent supportive housing for single unaccompanied women across our two residences in downtown Los Angeles.
Under Construction
Downtown Los Angeles projects still in various stages of development were chosen in the Under Construction category.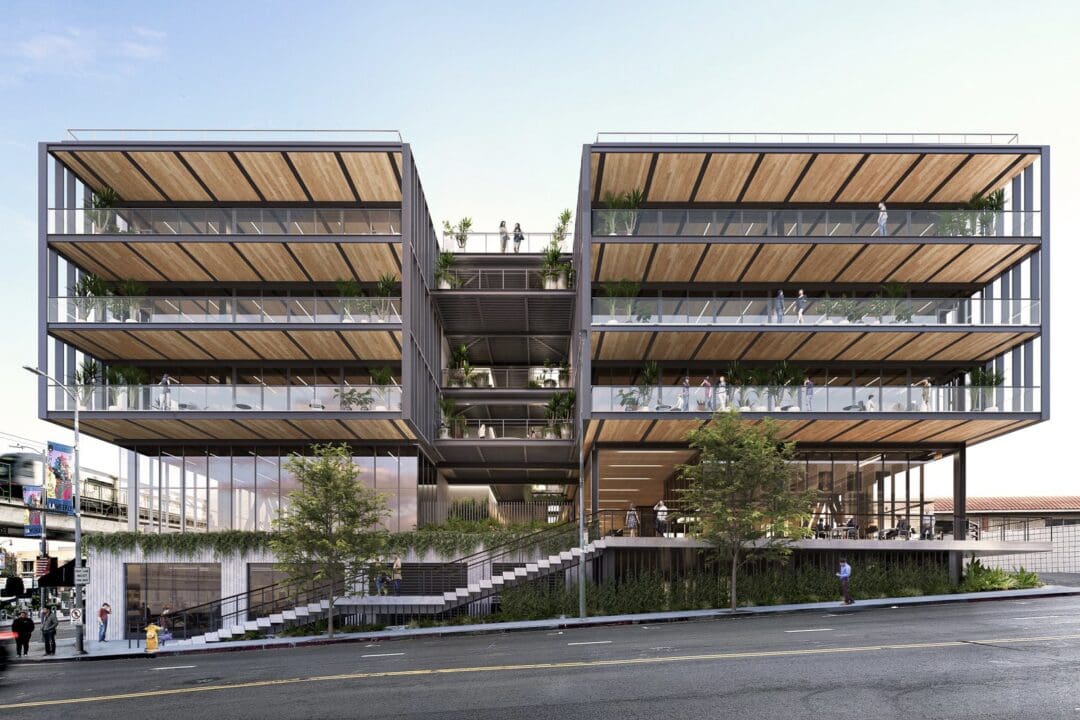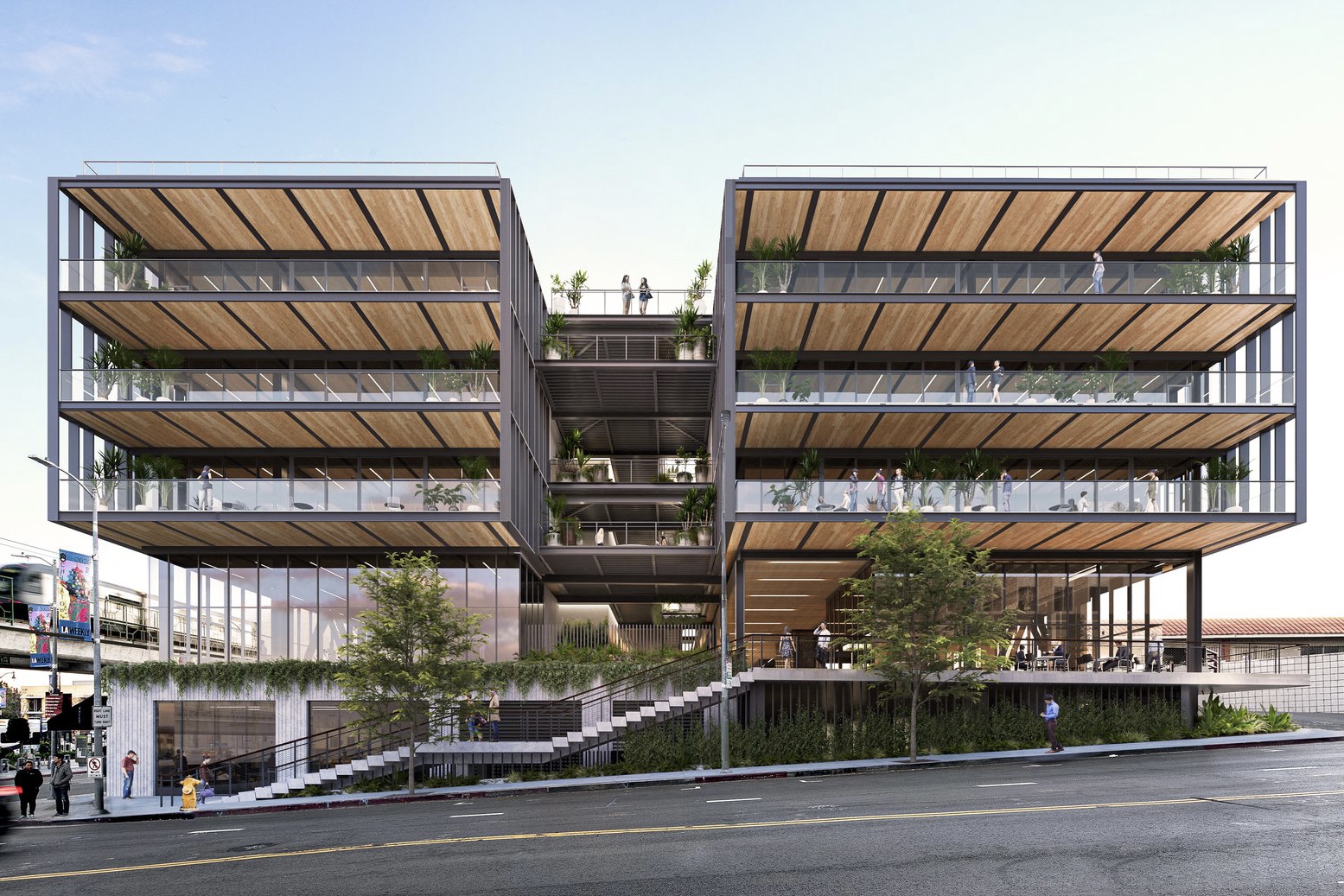 Under Construction Winner 843 N Spring Street, from LEVER Properties with its vertical garden, with an ecosystem of a river canyon, public plaza at the entry-level and lush shade-friendly plantings and habitat that shifts subtly from floor to floor.
A second Under Construction Award was presented to Brookfield's Properties Beaudry designed by Architect Marmol Radziner.
The Grand Prize Finale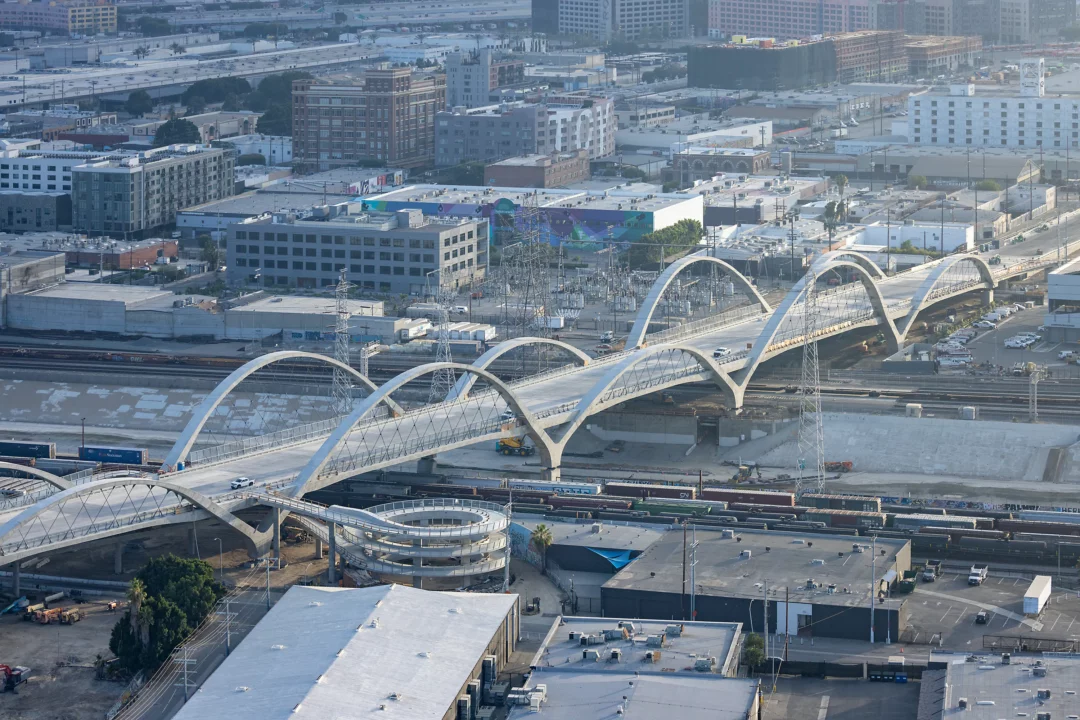 Community building was the driving force behind the Grand Prize-winning Sixth Street Viaduct Bridge. Dubbed the "Ribbon of Light," the 3,500-foot cinematic icon is a network-tied arch structure defined by 10 pairs of arches rising and falling above the LA River and the city below.
Replacing a landmark 1932 structure, the design is the product of an international design competition, emphasizing the City's commitment to making the new bridge a true reflection of the community. Planned not just as a multi-modal link but as a destination, the bridge has been transformed from an auto-centric structure to one that embraces walkability and connection with wider sidewalks, bicycle lanes and new opportunities for green space.
"The design of the new Sixth Street Viaduct is an architectural, engineering and cultural triumph," said Deborah Weintraub, AIA, the City's chief architect and the Chief Deputy City Engineer, who accepted the Grand Prize award for the project. "It reflects the City of Los Angeles' ambition to create a new standard for infrastructure that is a community destination, a key element of our multi-modal transportation network, and visually captivating."