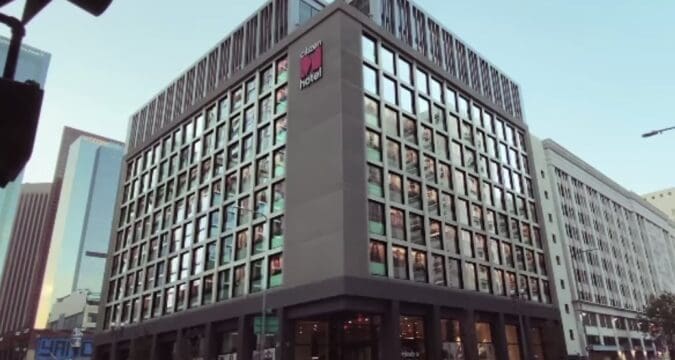 Citizen M just opened its doors in Los Downtown Angeles marking the first of two properties planned for California this year and a revolutionary concept forever changing the traditional hotel industry.

The Concept – in One Minute…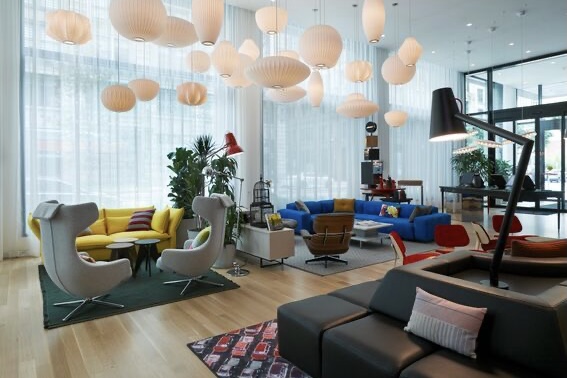 Picture this. You've just touched down in beautiful sunny California and it's time to check into citizenM. With citizenM you can check in via the app on the way to the hotel, or use their one-minute check-in, self-service kiosk in the lobby. Just a few more steps from the elevator ride, open your lavish hotel suite with a few extra taps on your smartphone.
There's 315-M suites to choose from inside this 11-story hotel located on 4th and Spring in the Old Bank District, and like all citizenM hotels, the property's entrance leads into a living-room styled lobby that feels like home.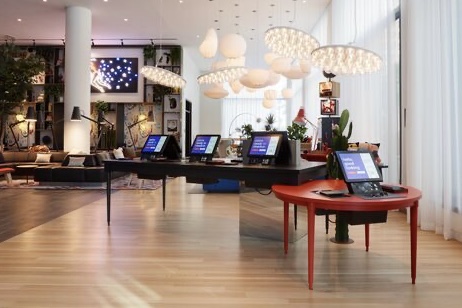 Comfortable furnishing with plenty of books, art and furniture are available to help calm your travel anxieties thanks to citizenM's long-standing interior design partner, Vitra.
New Bar Alert!!!
In the heart of the living room is canteenM, serving food and drinks 24/7. Most food is sourced nearby, giving even those on a short Los Angeles trip a chance to taste something local.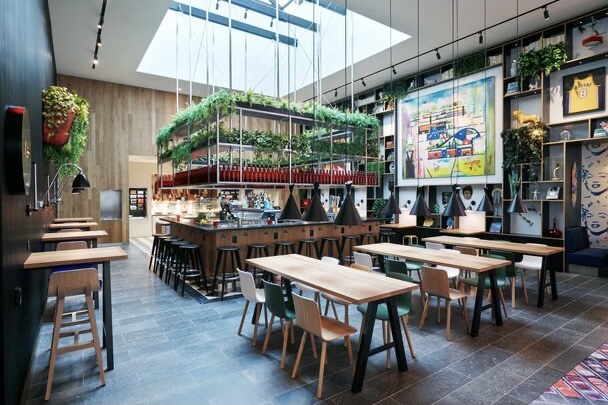 Keys to the Palace
The bedrooms are all one style – cozy in size, and perfectly optimised for relaxation with wall-to-wall windows, an enormous XL king-size beds topped with the finest of European linens.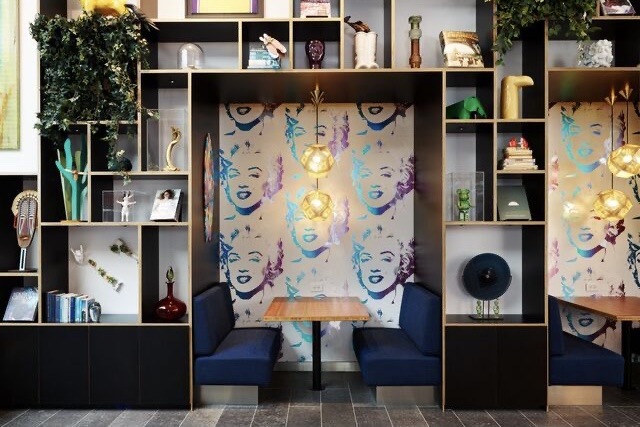 There are jetlag-busting power showers, and an HD TVs with streaming and WiFi capabilities.

Lay back and relax at citizenM, there's a MoodPad tablet to control the ambience – from temperature to blinds to entertainment. It is also preloaded with the Brainwaves moods and citizenM's exclusive music-and-light compositions, which are scientifically proven to alleviate the common stresses of travel: anxiety, sleeplessness, and lack of focus.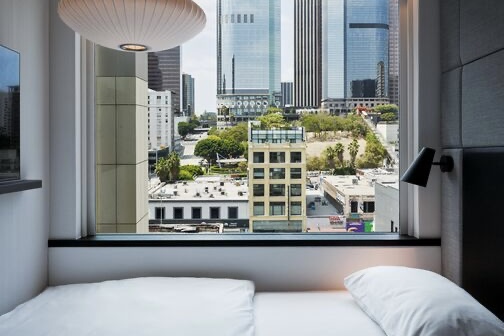 The hotel offers a gym, five societyM meeting spaces, and a collectionM retail space with an unconventional assortment of travel essentials. The gym is located on the 10th floor and boasts a large terrace with spectacular views, and top-of-the-line equipment from Peloton.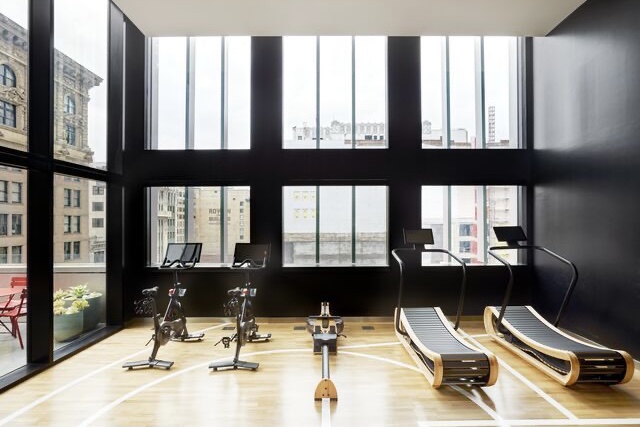 Art Abound at Citizen M

Each citizen M property comes complete with an art collection thanks to independent curator Lauren Mackler, who most recently co-curated the Los Angeles biennial – Made in LA 2020 – at the Hammer Museum.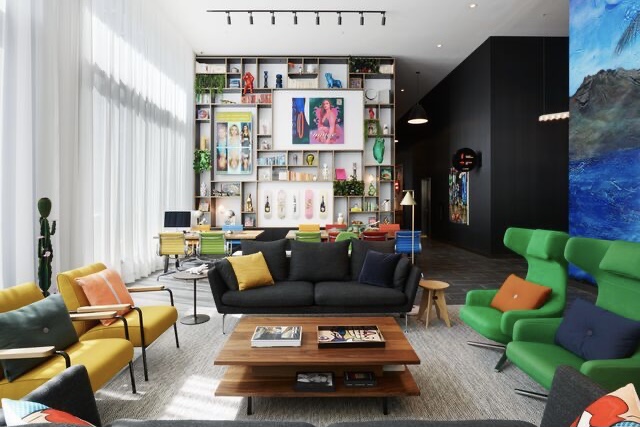 The hotel will also boast an enormous living room mural by Friedrich Kunath, and the communal spaces and five societyM meeting rooms will feature works from the citizenM collection, curated by the hotel's Executive Chairman Rattan Chadha.

To mark the brand's arrival in Los Angeles, citizenM partnered with Downtown Los Angeles photographer Corinne Schiavone to fill each hotel window with polaroid-style portraits of locals, transforming the seven-story property into a public gallery in the days leading up to its opening.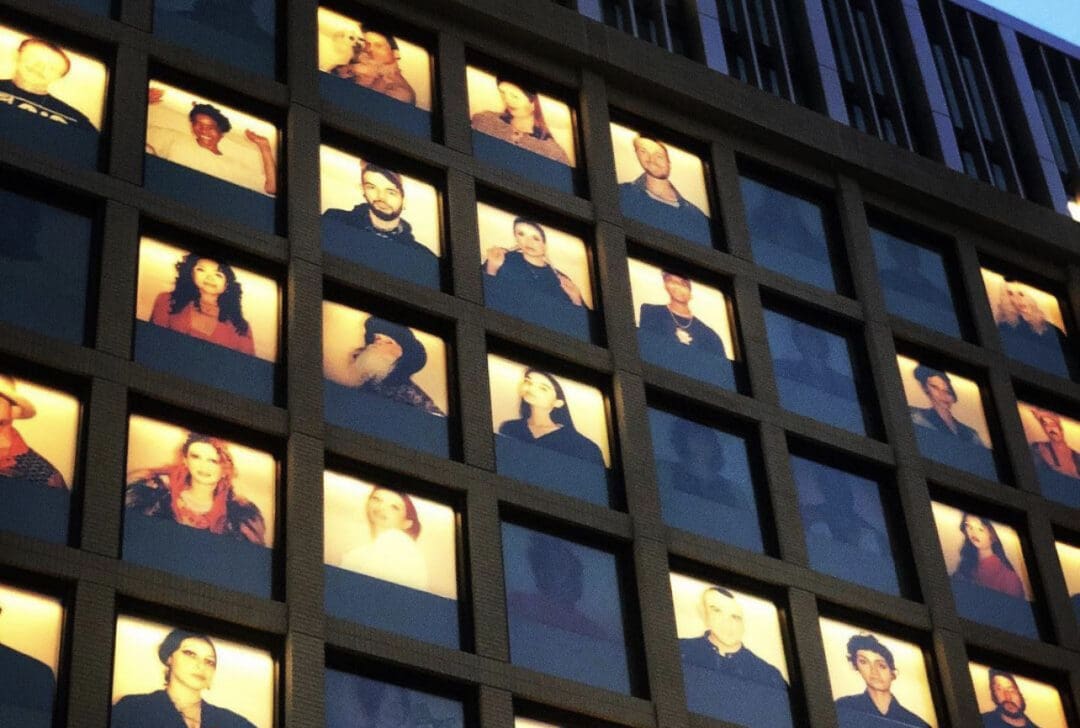 Called citizens of Los Angeles, the photographic campaign captures the diversity and energy of the surrounding community and is meant to spotlight artists, activists, and business owners from the neighborhood.
World Wide with Pride

Building upon the brand's commitment to the United States, this opening will complement the existing citizenM US portfolio in Boston, New York, Seattle, and Washington, DC, bringing the total offering to 10 hotels across the country and 27 worldwide.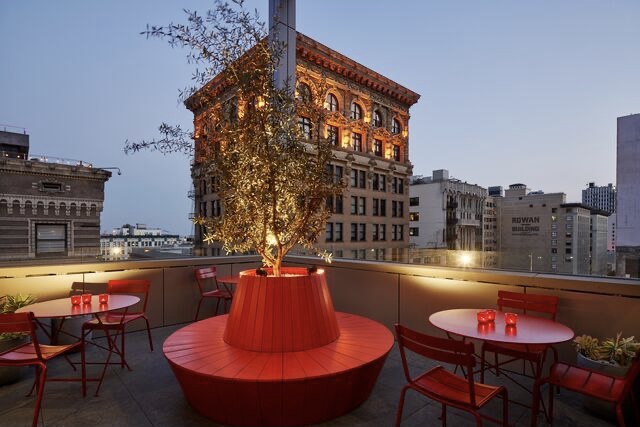 With San Francisco Union Square soon to follow in October this signals the company's ambitious commitment to U.S. expansion, which also includes two hotel openings in Miami later this year, and citizenM Washington DC NOMA (projected opening February 2022).
Less is More

To alleviate the health and safety concerns of global travelers, In 2020, citizenM launched its award-winning app for iOS and Android devices, giving guests more control over their stay than ever before.

Through the app chat function, guests are able to request services like extra pillows and toiletries, report faults in the room and book wake-up calls. Daily food and beverage menus are viewable in the app, with full order-placing functionality as well as a cybernetic neighborhood concierge.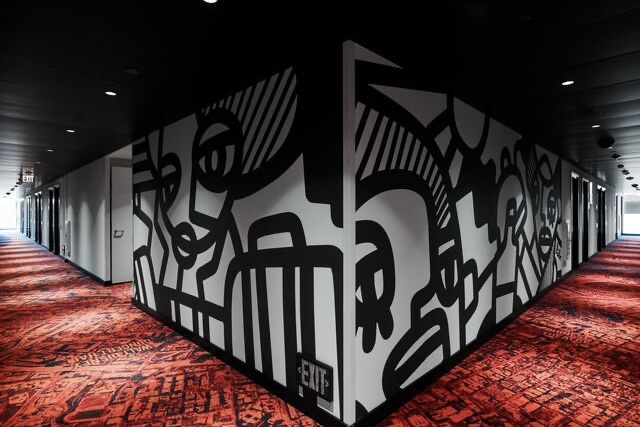 Rates at citizenM Los Angeles Downton start from $109. Affordable luxury gets smart with citizenM's contactless experience.
Rattan Chadha was inspired to create a hotel for the modern travellers, saying,
"We're giving our guest everything they need and nothing they don't. This means central locations in the world's most exciting cities, but at an affordable price. Not just a place to sleep, but somewhere to work, relax and play – just like home. Somewhere with superfast free Wi-Fi, tech that makes life easy, and a great bed to crash in at the end of a long day. Rattan Chadha called this philosophy 'affordable luxury for the people."

The first citizen M opened at Amsterdam's Schiphol Airport in 2008. Today, citizen M portfolio includes 22 hotels in 15 exciting cities: London, Glasgow, Amsterdam, Rotterdam, Paris, Copenhagen, Zurich, Geneva, New York, Los Angeles, Boston, Seattle, Washington DC, Taipei and Kuala Lumpur.
At citizen M, guests will enjoy an affordable contact-free hotel stay powered by superior technology. The new standard is smart luxury for all.