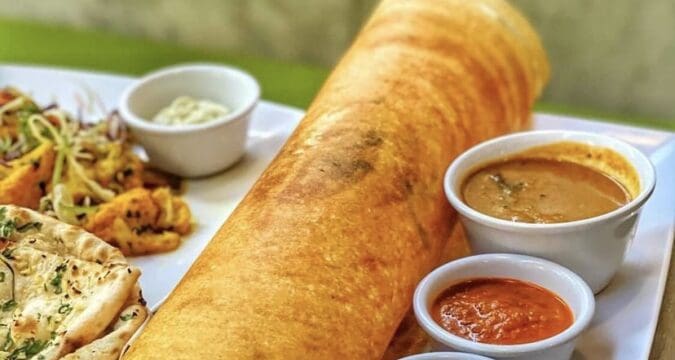 Downtown Los Angeles has always been a melting pot of diverse cultures. This diversity makes us great and what makes Tulsi Indian Eatery a perfect fit for our community.
Located in the Old Bank District on 4th and Main, known for an exotic mix of Asian Pho, sushi, fine French dining, sweet cupcakes, and Tex/Mex Italian fusion, Tulsi now complements the district with plant-based dishes and sweet, nourishing lassi. 

Yet, when we think about Indian food, we seldom envision a nationwide Indian food chain, seeing as plenty of Indian Food restaurants are single mom and pops passing down traditional family recipes.  However, this is precisely the concept the creators of Tulsi are putting together and it's working out very well.
Soon, Tulsi will do for Indian food what Panda and PF Chang have done for Chinese cuisine, all thanks to visionary CEO Chirag Shah.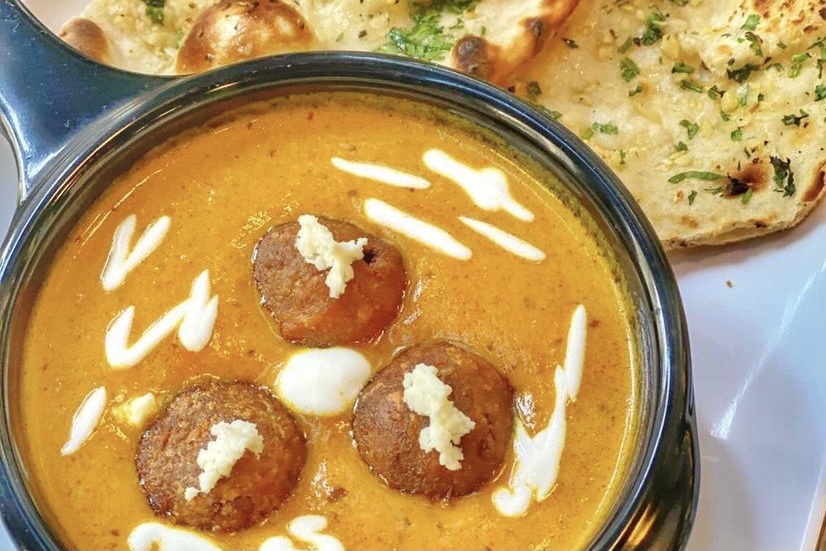 Shah, an accomplished lawyer by day and "foodie" by night, is living the dream of opening a top-notch fast-casual Indian restaurant in DTLA that caters to the growing vegetarian community.
One down and the world to go…
Just last month, Shah opened his second Tulsi location in Northridge.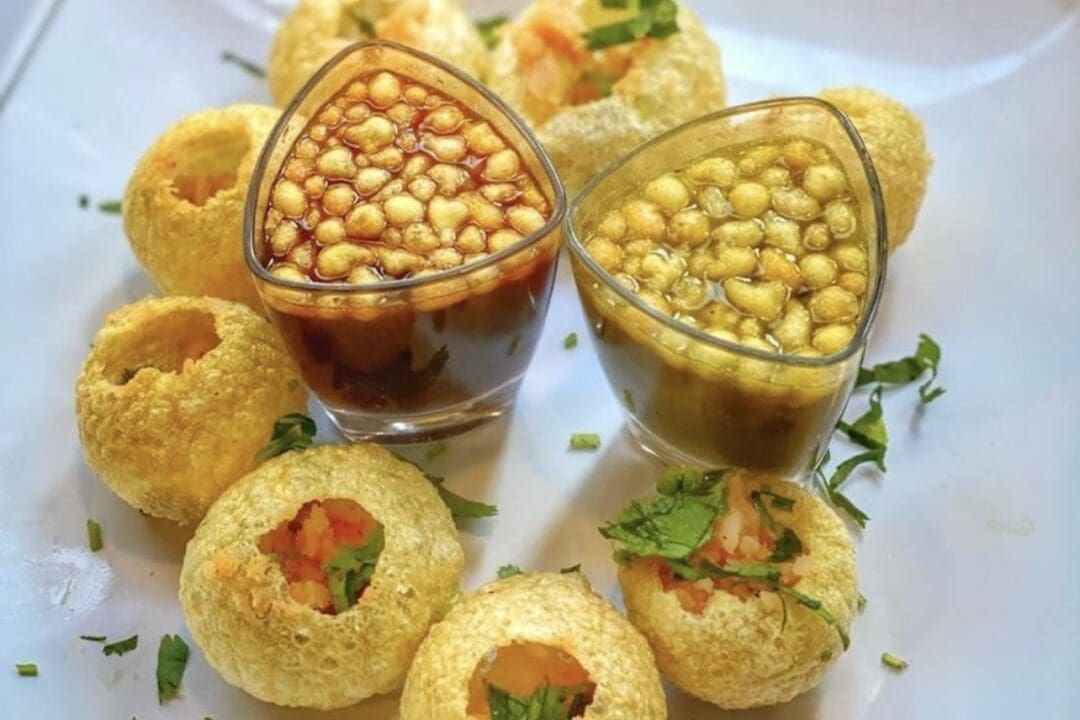 Both locations offer full regional menus prepared by master regional chefs; who strive to provide a high-quality Indian fast-casual dining experience.

Menu items at Tulsi include a very affordable mix of Tulsi Curry Combos, Paneer Tikka Tacos, miniature fried mimosas, and town favorite Soya Chaap Poutine; French fries topped with soybean curry in creamy tomato sauce.
This month, Tulsi added a happy hour menu of fine wines and imported beers from India to wash them all down, and soon, a revolutionary new lassi, we vowed we would keep secret until the time is right.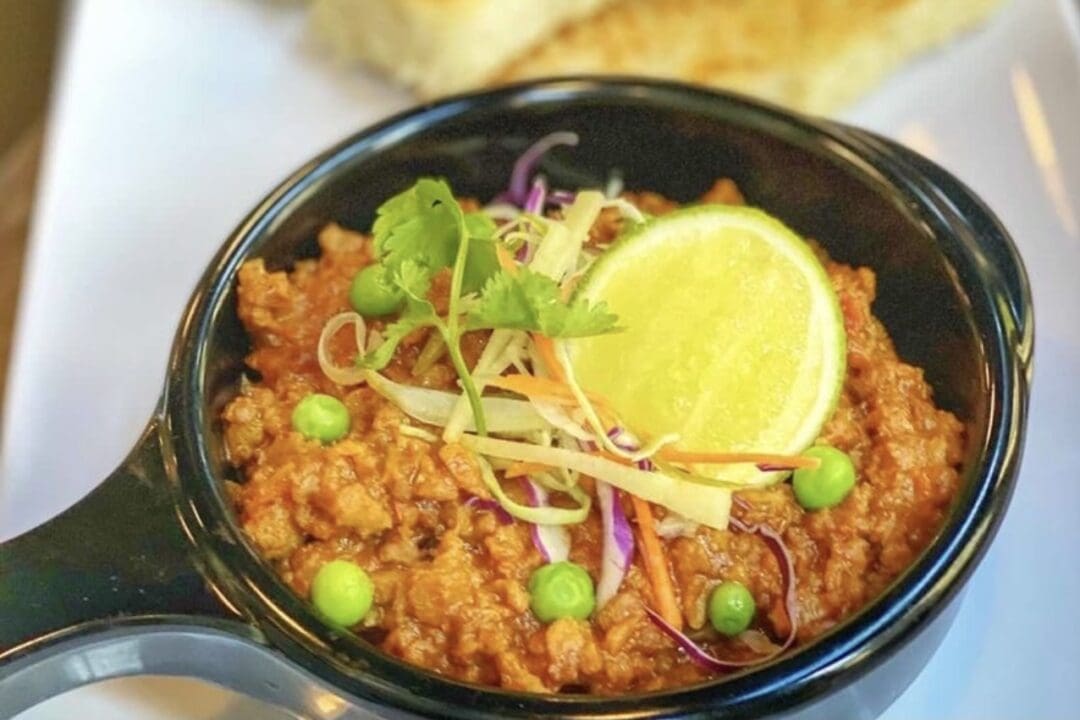 Now, thanks to Tulsi, one of DTLAs greatest bites is something most have never even seen or heard of before. This great bite is called Dosa.
Here, the thin crepe-styled pancake is rolled into a long tube, making it fun to look at and fun to eat as it takes up most of the diner's tablespace.
Our table spent 15 minutes playing with the Dosa tube before taking our first bite. It was truly great.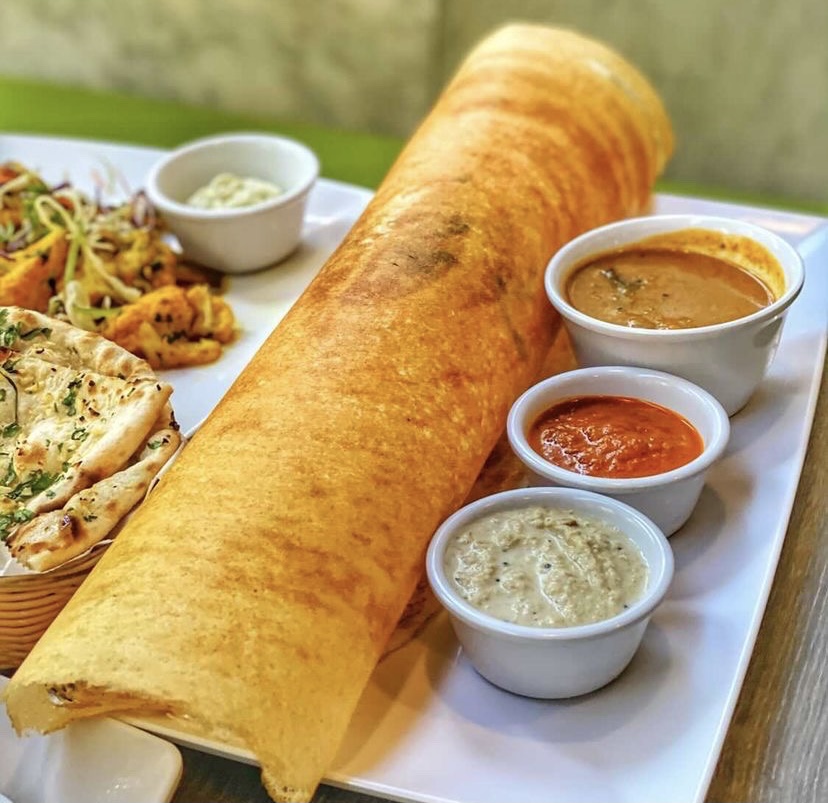 The atmosphere inside Tulsi is light and airy and reminds us of all the great major franchises; the only thing different is that this major franchise will have its tale of origin in the heart of our great city.
Tulsi Indian Eatery is located at 408 S Main St, Los Angeles, CA 90013.
@tulsindianeatery