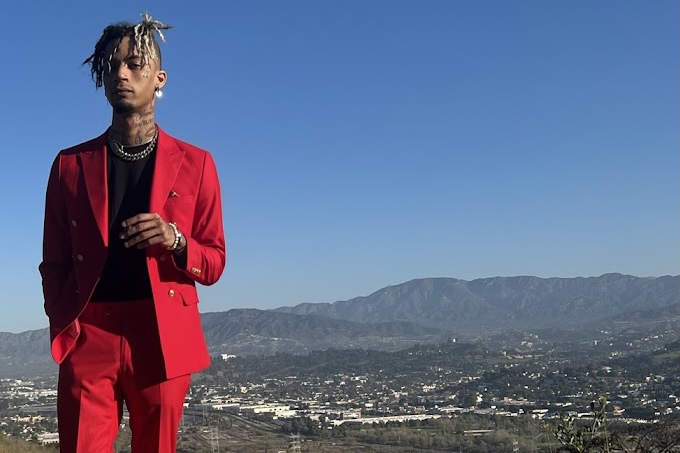 Reaching over 97k Streams on Soundcloud and 502k views on YouTube with his indie hits, Chicago-born Rapper Real Supah has set himself on the right course for stardom.
So, what is it that makes his style so memorable to his fans? It's the Drip, of course.
But what is drip?
According to rapper Sauce Walka, who claims to have originated the term back in 2004, the Drip means to be a king – the drip is to be a winner.
Despite just beginning his rap career in August of 2017, the 28-year-old rapper born Lorenzo Colon is winning with his goth unafraid of bright colors meets mumble rap style that's taking the rap game to a whole new level. His music mimics his reality which consists of everything it means to be a young person of color dealing with what society expects from him versus just how high his own self-worth, drive, and talents will take him. Seemingly, Real Supah is dealing with the pressures of today's society through music, self-medicating, women, and tattoos over laid-back tracks with repetitive hooks.
Supah's fashion style can range from full colors (pink included) to the darkest clothes to match his sometimes darker, painted eyes. Making videos on the streets of Downtown LA is his new thing, releasing both Willow, Vibe and his most recent release, already peeking at 100k views, "I'm a Famous Rapper".
As a musician who also models, Real Supah says he's gotten used to Downtown L.A.'s historic feel and underground hip hop scene, street food, and most importantly, our enormous fashion mecca, LA Fashion District.
Inspired by Soulja boy and Kanye West, Real Supah plans to start his own record label. The drip is real, as Real Supah has set his eyes on success by looking back at the past 4 years in the music industry, to set the course to becoming the King of his own castle, as a highly paid and respected executive and music industry professional.
www.realsupah.com