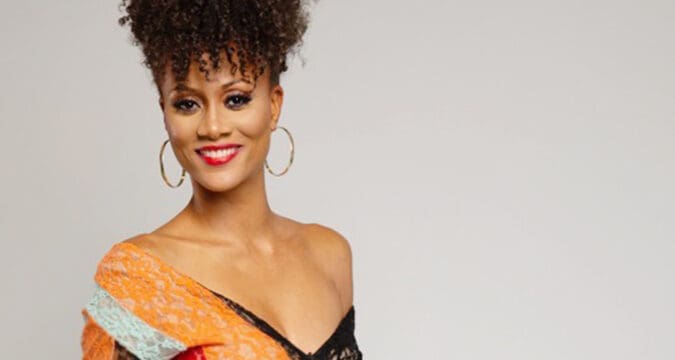 The age of Covid 19 has been grim, with thousands of deaths, a nationwide lock down, and the economy sinking. But even in these dark times, light can be found, and LA comedian Nika King shows us how to laugh our way through.
Nika King is not only a comedian, but also a director, writer and producer. HBO watchers may recognize her from Euphoria where she stars alongside Hollywood actresses Zendaya and Storm Reid.
Hailing from Miami in the Sunshine State, King discovered her love for performance at the tender age of 5. She used jokes and her sense of humor to propel her through a difficult early life where she saw her mother struggle with addiction. King eventually earned a Theatre Performance degree from the University of Florida and honed her abilities at Groundlings Improv School. She continues to develop her stand-up through tours and appearances.
King's credentials include Montreal's Just for Laughs Festival, and her web series Funny Married Stuff, along with Kevin Hart's Guide to Black and OWN's Greenleaf. She has also given back to her community through two organizations: My Friends House Foundation and Kids in the Spotlight.
Turning Tragedy into Comedy
However, Covid-19 has brought a blow to King's career. Euphoria's second season, set to begin production on that Monday in March was stalled by the shutdown on the previous Friday. Although, everyone was excited to return, she was happy to see the production company take the necessary precautions.
King chose to fly home to Florida to be with her family. She refuses to fall into despair, using silliness to liven up herself and her family.
"There's not a day that goes by where I'm not laughing or going down Memory Lane. It's nice to have memories that still bring you joy" she says.
Spilling the Beans Live
King's work goes on. She has been completing screenplays and cooking up show ideas as not even the pandemic can kill the Great Hollywood and its hunger for content. Her nostalgia for a live audience led her to create a podcast called King Confessions, where she and other LA comedians come clean on hilarious and possibly cringe-worthy moments in their lives. To her, "it's fun to hear people admit things that they've never told a soul".
The podcast kicked off with King's own confession of peeing the bed while sleeping with her boyfriend after a bathroom dream. But on discovering it, her boyfriend felt thrilled and cockily rapped about it.
Kevin Tate, Jesus Trejo, Anthony Dayo and Angelina Spicer have featured so far. The confessions include Kevin blaming his friend and getting his mom to chew him out after losing a $2 bill at a birthday party in Grade 4, Jesus getting the willies from the dark and requiring a nightlight to sleep,
Anthony soiling himself at a movie theatre during a date after an Applebee's meal, and Angelina, who is not a Prince fan, made to sing at one of his concerts but getting bumfuzzled even with a teleprompter.
A Stake in Entrepreneurship
King is also building a tech company called JELI: "It's a platform that will create change through mentorship, access and community for Black creatives in Hollywood. I'm super pumped about the direction of JELI and how it will truly solve the lack of diversity a for marginalized people"
The King Stands Tall
"I'm motivated by the living things around me …the birds, the trees. Life goes on. Just look around. God is still present and working things out. I refuse to be anxious about things I can't control. My focus is always on how I can share my talents and gifts to the world and for me that's just being light and love."