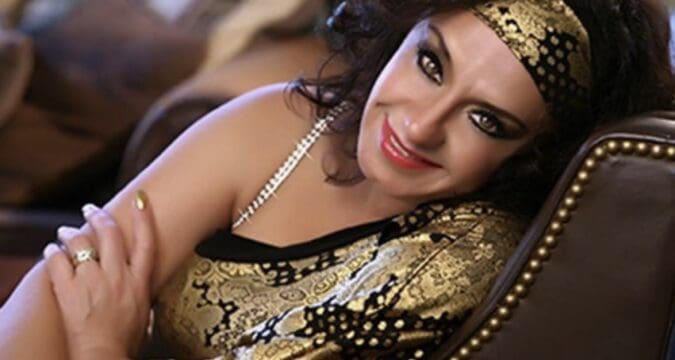 In the heart of Downtown Los Angeles, lies Pershing Square now gearing up to host a vibrant celebration as the Los Angeles Cumbia Festival Taking place Sunday, July 2nd, 2023, this highly anticipated event promises an immersive experience into the captivating world of Cumbia music, featuring an impressive lineup of legendary musicians and DJs, tantalizing food trucks, and a full bar.
Headlining the event is Vilma Díaz, a legendary Colombian vocalist and an icon of popular Latin music, specifically Cumbia Tropical. Internationally recognized as THE voice of Colombian supergroup La Sonora Dinamita, Vilma's contributions have helped shape the sound of Cumbia Tropical worldwide. Accompanied by her own group, "La Sonora," Vilma will grace the stage and perform an extensive catalog of Sonora Dinamita hits, captivating the audience with her timeless classics that have become synonymous with the genre.
Joining the lineup is Grupo Soñador, a renowned Mexican cumbia ensemble known for their distinct flavor of Mexican Sonidero cumbia. With a stellar catalog of dance floor favorites, Grupo Soñador is set to deliver an electrifying performance, infusing the festival with their infectious energy and showcasing their status as pioneers of Mexican cumbia.
Representing the future of Colombian cumbia is Yeison Landero, the grandson of the legendary Colombian Cumbia pioneer, Andrés Landero, often referred to as "The King of Cumbia." Carrying on his grandfather's legacy, Yeison Landero embodies the Vallenato tradition and showcases his talent as he makes his highly anticipated Los Angeles debut at this year's festival. With his fresh approach and deep connection to his musical roots, Yeison Landero is poised to bridge the gap between the rich history of Colombian cumbia and its vibrant future.
The Cumbia Fever DJs from Mucho Music will curate an entire day of beloved CUMBIA anthems. With a diverse selection spanning across various subgenres, these legendary DJs will take attendees on a musical journey, ensuring that the energy remains high and the dance floor is always packed. Whether it's classic hits or the latest cumbia remixes, The Cumbia Fever DJs provide an electrifying soundtrack pulsating with rhythm and joy.
Beyond the captivating performances, the Los Angeles Cumbia Festival presents a tantalizing array of culinary delights from the gathering of food trucks. Festival-goers will have the opportunity to savor traditional Cumbia Festival fare such as delectable tacos and irresistible empanadas, as well as an assortment of other Latin American culinary treasures.
To complement the lively ambiance, a full bar will be at hand, offering an assortment of refreshing beverages. Attendees can delight in craft cocktails, ice-cold beers, or tropical concoctions as they raise their glasses in celebration.
As one of Downtown Los Angeles' most iconic parks, Pershing Square has long been a gathering place for community events, concerts, and celebrations.