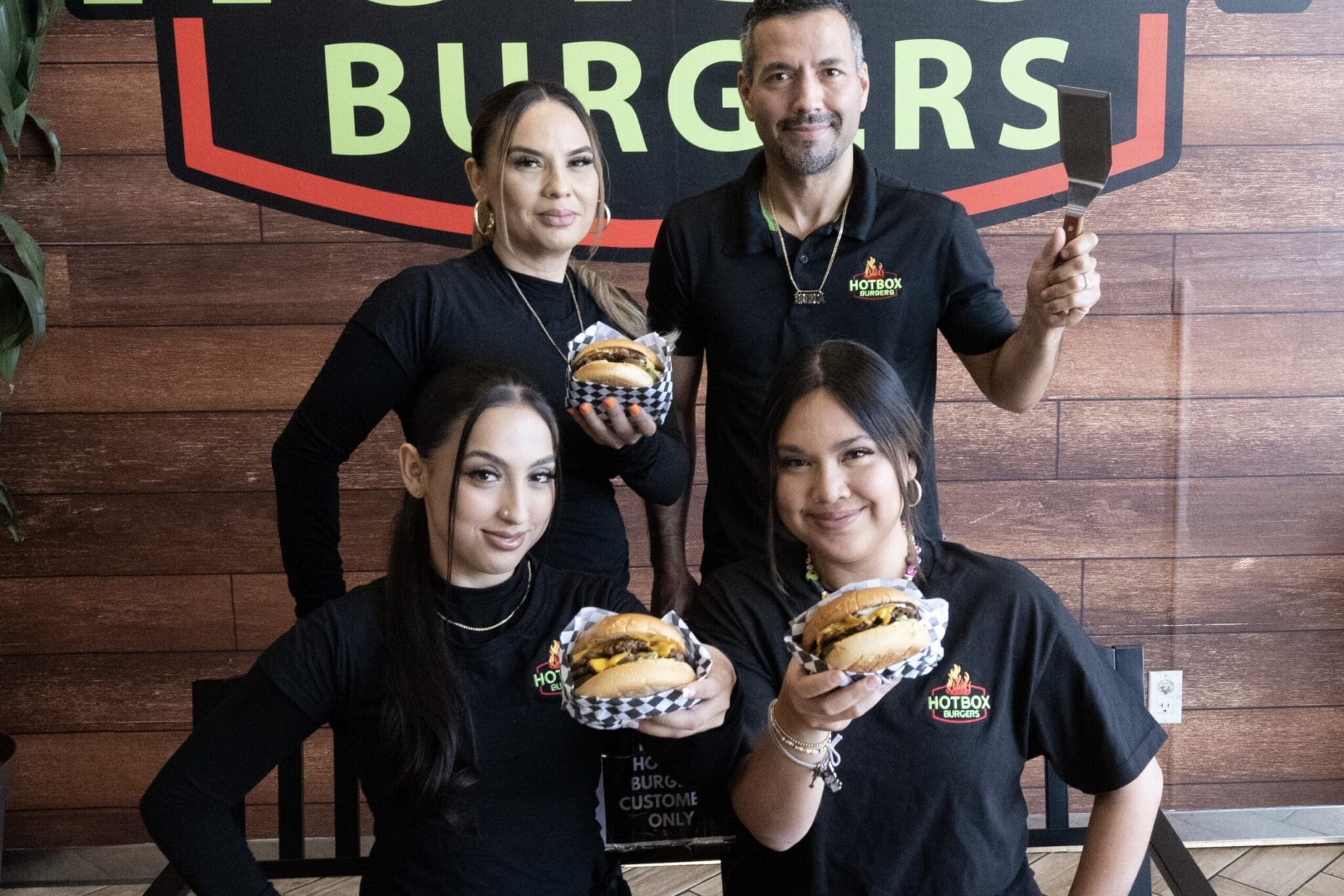 It's Official – Expo/USC can't get enough of HotBox Burgers…Before the doors open at 10:30 am a line has already formed outside the window at HotBox.
Americans consume 50 Billion Burgers a year. That's about 150 burgers per person.
Now think about it, out of all those burgers which ones were made fresh daily and never frozen. How many were cooked to order, and topped with the freshest ingredients? And how many were made from family-owned operations connected to the customers they serve vs super conglomerates?
Ask yourself, do you want your next delicious burger to be prepared by good people grilled with pure ingredients or some flattened burger loaded with chemical additives presented to you by some clown?
The verdict is in, Hotbox Burger on Vermont and MLK is winning.
Throughout the day and into the night, fresh seasoned patties, crispy bacon, melted cheese, and over 1000 soft buns make their way from the HotBox grill to the counter for pick up.
Celebrating their first year anniversary in their brick and mortar location, with an evergrowing fan base from USC and the surrounding West Adams and South Central communities, in only 2 year's time, Hotbox had moved its operations from a tiny unhitched trailer to a successful brick-andmortar all of Los Angeles can rely on.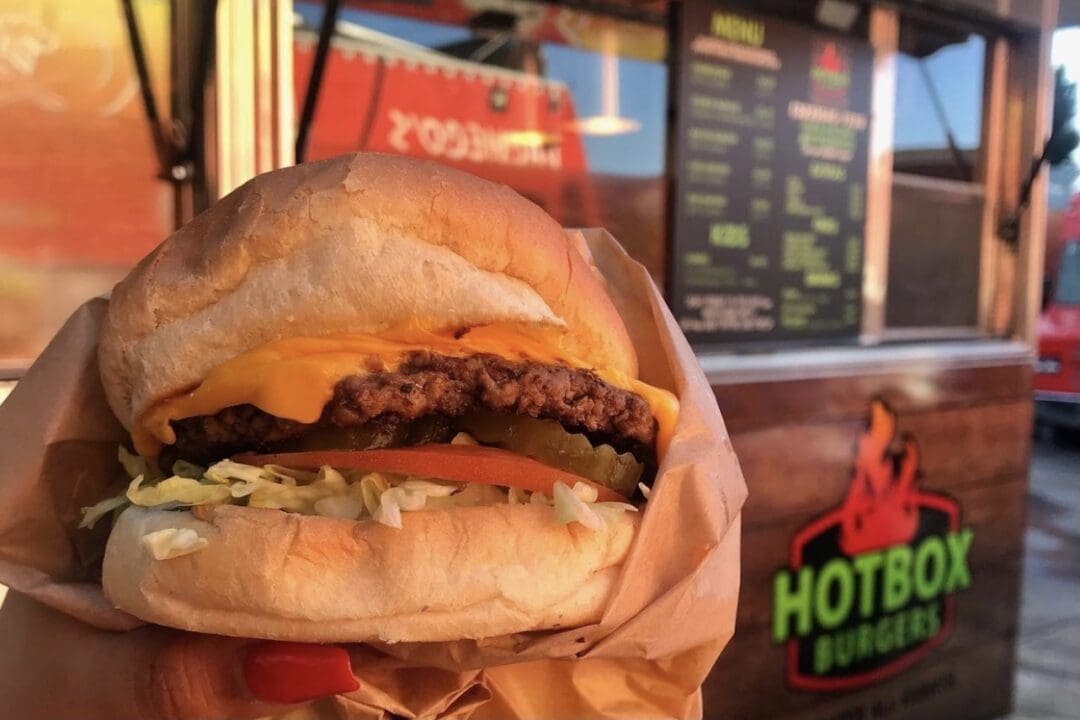 However, the past year hadn't been easy. HotBox family business went through a list of trials and tribulations. Everything from having to operate through Covid and losing employees, to the passing of a family member and founding partner. Yet, embroidered on back of every HotBox uniform is a Bible verse, one such verse is Phillippaijs 4:13.
"I can do all this through him who gives me strength."
Hoping to uplift everyone and holding on to faith, and strengthened by the words of Paul the Apostle, the HotBox family business stuck together determined to thrive. Today, HotBox Burger is voted the number one burger in the Expo/USC district. It's only a matter of time before patrons of nearby fast-food chains figure out what they've been missing when it comes to taste, presentation, and ethics.
When Councilmember Curren Price found out HotBox was located in his district, he not only discovered one of LAs favorite burgers, but a family-operated business that actually cared about the community they both served.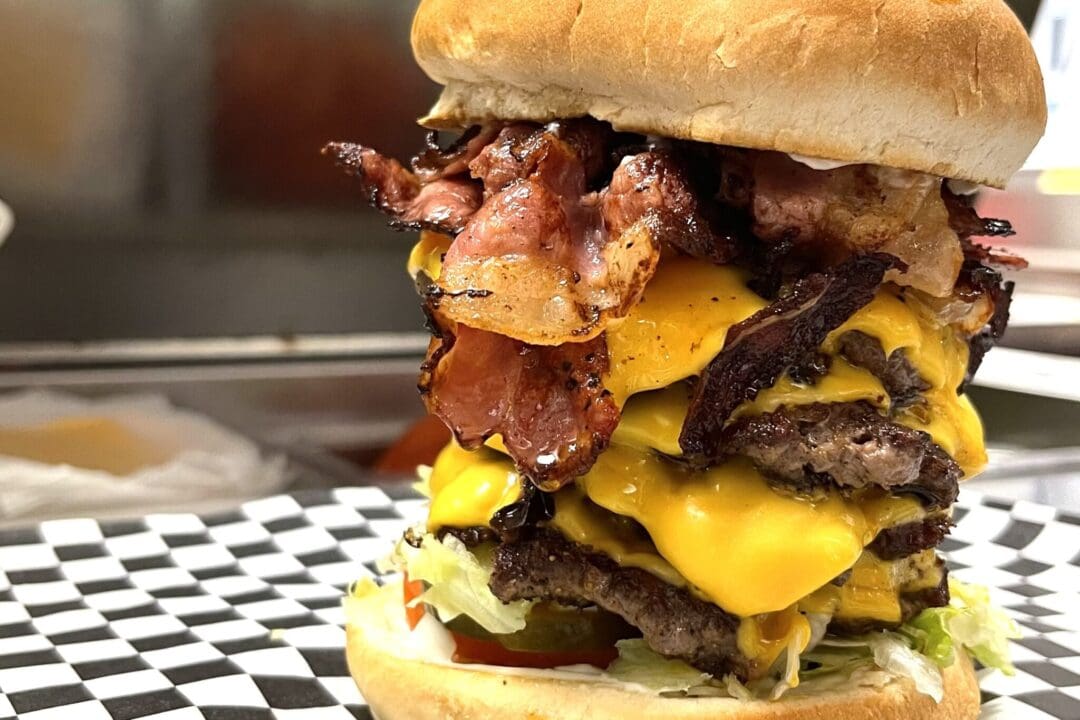 Councilmember Price found not only was this mom and pop employing family members, they were also employing marginalized members from the neighborhood whenever they could.
Even more noteworthy, Price discovered HotBox was giving food away to the homeless every weekend and for a long time before that, feeding the unhoused after every shift.
Soon the walls behind the counters at HotBox began filling with framed newspaper articles, and Certificates of Recommendations from the City and State.
Mayor Garcetti, California State Senator Sydney Kamlager, and Councilmember Price have come together to honor this incredible family-owned and operated restaurant.
So you're finally eating your first or your (one hundredth) HotBox Burger… perhaps you stuck to the basics; a spiced right protein of turkey, veggie patty or hot beef, with the typical lettuce, tomato, pickles, mayo, ketchup, or maybe you've added cheese, pastrami, avocado, egg or HotBox chili. You're eating good, your feeling good. We know you'll be back.
So with that, we congratulate HOTBOX, their incredible sense of community and join them in celebrating their one year anniversary.
HotBox Burgers is open Monday thru Friday from 10:30 to 7pm and located at 1030 W MLK Jr. Blvd suite #108. LA CA 90037.
@hotboxburgers