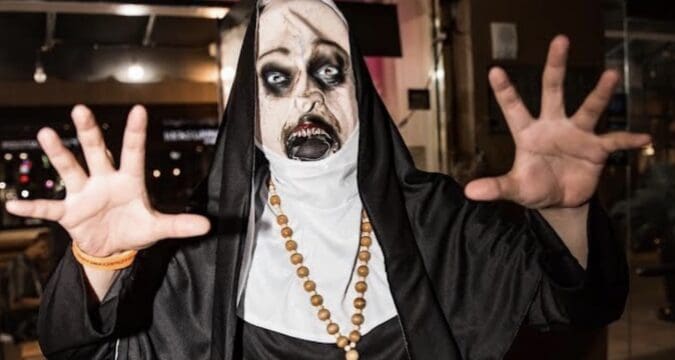 Dive into the darkness this Halloween with DJs, drinks and costumes, and unearth a downtown Los Angeles filled with ghoulish delights. Here's a list of things to do this Halloween Weekend in DTLA.
Wicked Weekday Fun on Thursday, October 26th
Oct 26 – LA CASA DE LA DYSTOPIA – HALLOWEEN EXTRAVAGANZA: A thrilling Halloween experience at The Reserve Nightclub. Under the city streets a basement dance floor of Reggaeton and Latin House beats awaits. Costumes required. 21+ only. Hosted by Dystopia LA, The Reserve is located on the Spring Street Strip, in the Historic Core, Downtown's most concentrated nightlife scene for naughty ghouls and ghosts. 650 S Spring St, Los Angeles, CA 90014. www.thereservela.com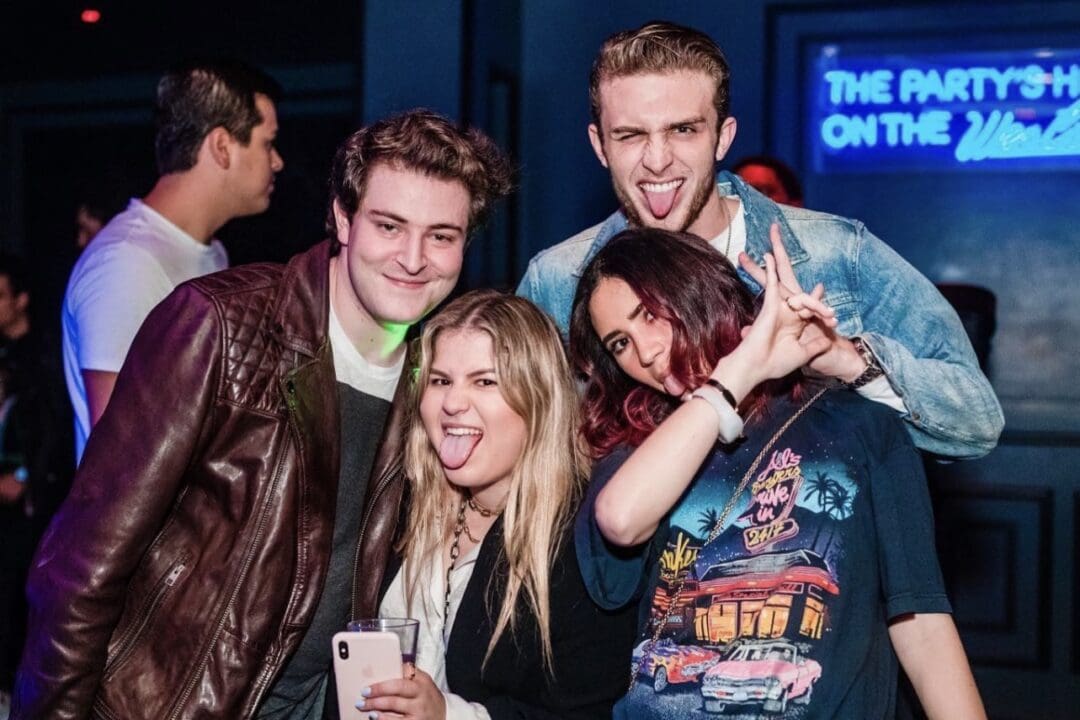 The Freaks Come Out on Friday Night, October 27th
Oct 27 – BOLLYWOOD DEMONS: Bollywood Halloween Party: Ladies get in free at this year's Bollywood Halloween party at Elevate Lounge. Hosted by Radio5 Events this rooftop invites all to Dance the night away to the sounds of Dubai's top spin doctor, DJ Sukhi. Elevate Lounge is located in the Finance District at 811 Wilshire Blvd, Los Angeles, CA 90017. www.clubelevate.com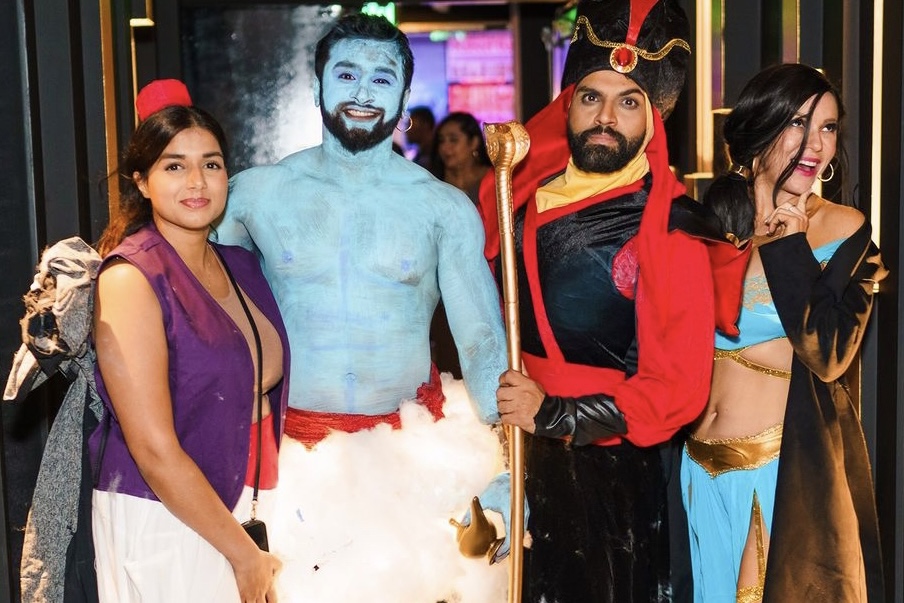 Oct 27 – TRAPETON HALLOWEEN COSTUME PARTY: Fall into a trap with a mix of Trap Bangers with Reggaeton music at this 18 and over fright fest held at The Globe Theatre. Hosted by Supreme Hollywood, Trapeton is the city's largest reggaeton event. Costumes encouraged but not mandatory. The Globe Theatre is located at 740 S Broadway, Los Angeles, CA 90014. www.globetheater-la.com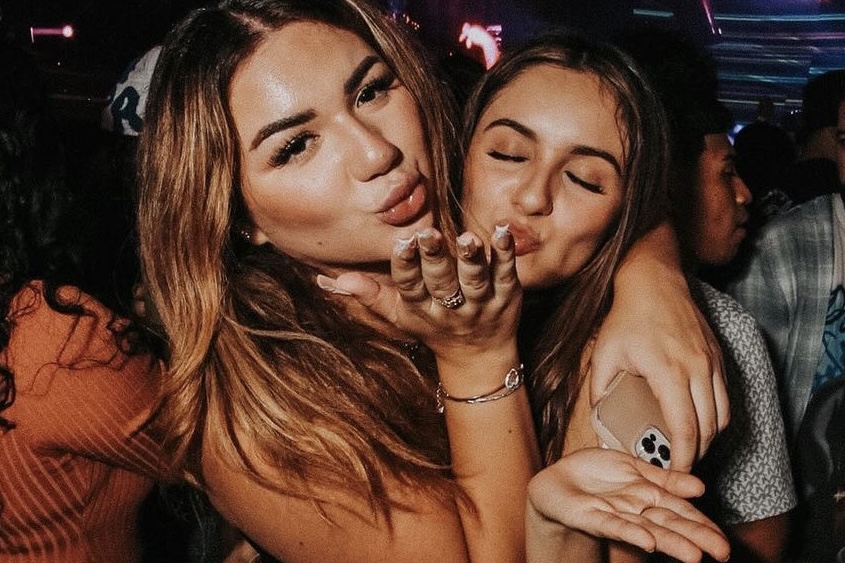 Spooky AF on Saturday, October 28th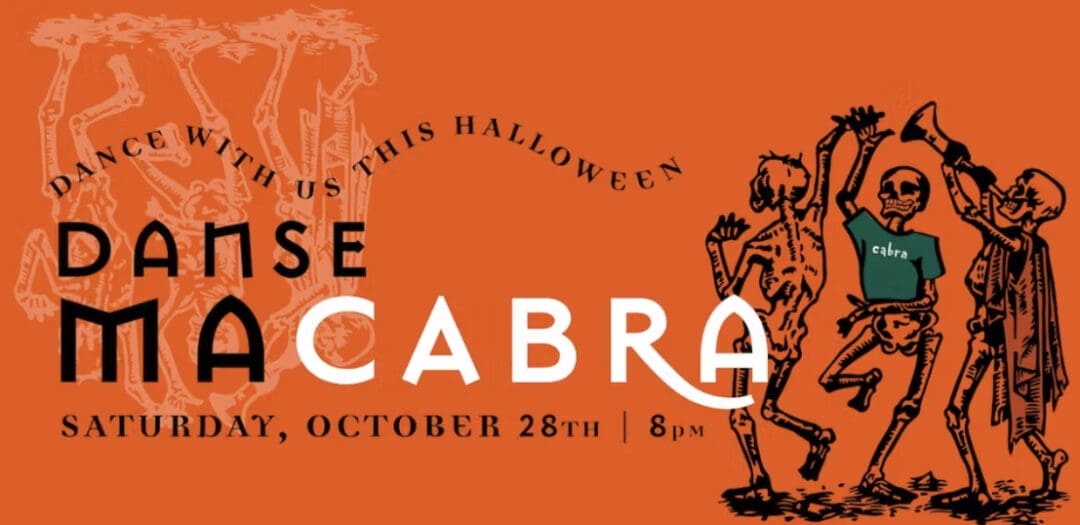 Oct 28 – DANSE DE MaCABRA: What's more delicous than a plate of raw brains? A Rooftop Halloween Party at Hotel Hoxton. Fortune-telling, music, and a costume contest fill up the night along with an open bar and lite bites from famed Chef Stephany Izard. Cabra Los Angeles is located at 1060 South Broadway, Los Angeles, CA 90015. https://thehoxton.com
OCT 28 – LEVEL 8's "8 Deadly Sins" Halloween Spectacular!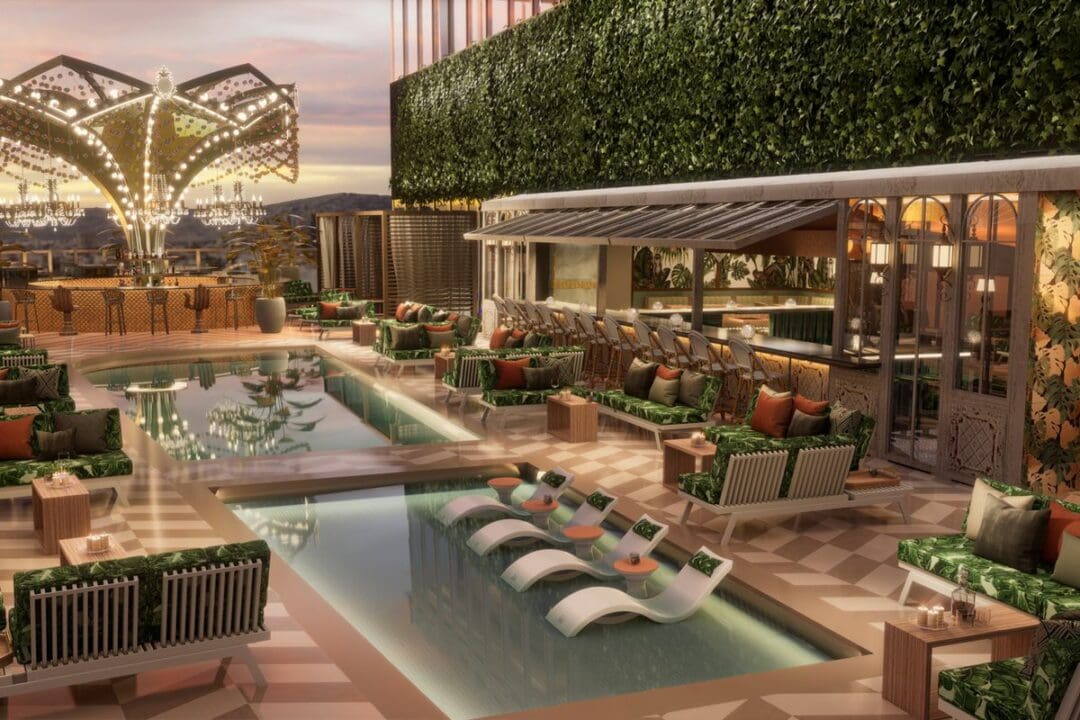 Dive into a night where dark fantasies come alive, each table a tantalizing journey into one of the seven deadly sins… with an electrifying 8th that you won't see coming and a PREMIUM OPEN BAR! Voted most anticipated party of the season, this isn't just a party—it's an experience! Will you confront your innermost desires and come out the other side?
Oct 28 – AFRO HALLOWEEN: Here's an electrifying way to bring Halloween back to life: Afro Halloween presents a fusion of African and Caribbean culture with a spooky twist. Offering FREE Jollof until 11pm for those in costume and West African rice dishes to savor. Hosted by Big Moon Vibes, this Expo/USC event revives DTLA with Afro beats, Reggae, and more, with live performances by Carnival dancers. Located at Space – 111 W 17th Street, Los Angeles.
Oct 28 – CLEOPATRA: HALLOWEEN PARTY: Happening Saturday, October 28, 2023, at The Globe Theater this pre-Halloween dance party on the Broadway Corridor, plans to fully Immerse its guests within an ancient world of enchantment. Hosted by Ed Wynn Presents, with hauntingly good music, DJs, and an eerie ambiance, if you're too scared to voyage into this party alone, you can always bring your Mummy. The Globe Theatre is located at 740 S Broadway, Los Angeles, CA 90014. www.globetheater-la.com
Oct 28 – BLENDS: A HALLOWEEN PARTY FOR ARTISTS AND CREATIVES: Unleash your inner artist at Arts District Brewing Company. Mix fellow artists, music, and Halloween with barely and hops and howl at the moon at one of Downtown's most legendary breweries. Arts District Brewing Company is located at 828 Traction Ave, Los Angeles, CA 90013. www.ArtsDistrictBrewing.com
Oct 28 – 'SEE YOU THERE' – HIP HOP + R&B HALLOWEEN PARTY: Drown in a sea of pastels and neon at High Tide this Halloween located off the shores where Little Tokyo and Arts District meet. Presented by See You There, costumes are encouraged but not mandatory. The ghost ship departs at 9pm. High Tide is located at 605 E 4th St, Los Angeles, CA 90013. www.hightidedtla.com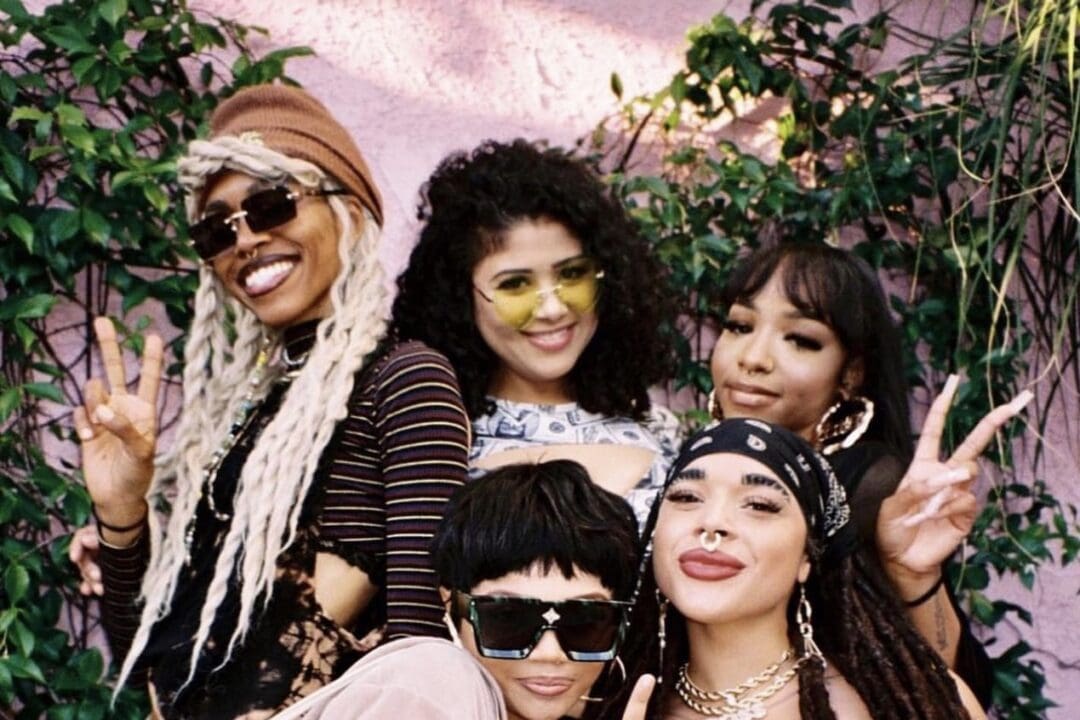 Oct 28 – ANGELS & DEMONS HALLOWEEN PARTY: It's a battle between good and evil at this ghoulish party with Dj sounds by Mike Fusion and DJ Coolwhip. Hosted by VIP Nightlife, this event promises an end times angels and demons theme, with top models and adult movie stars. Elevate Lounge is located at 811 Wilshire Blvd, Los Angeles, CA 90017. https://takamisushi.com/elevate-club
Oct 28 – HALLOWEEN COSTUME PARTY at SIP LITTLE TOKYO: Boba infused drinks for any mad scientists will be available at this Little Tokyo hideaway inside of Weller Court. Along with Hip Hop, Top 40, and R&B music, a full bar, and a full night of dancing. Change into someone who loves to boogie this Halloween weekend in Downtown. SIP Little Tokyo is located at 123 Astronaut Ellison S Onizuka St. #301, Los Angeles, CA 90012. www.siplittletokyo.com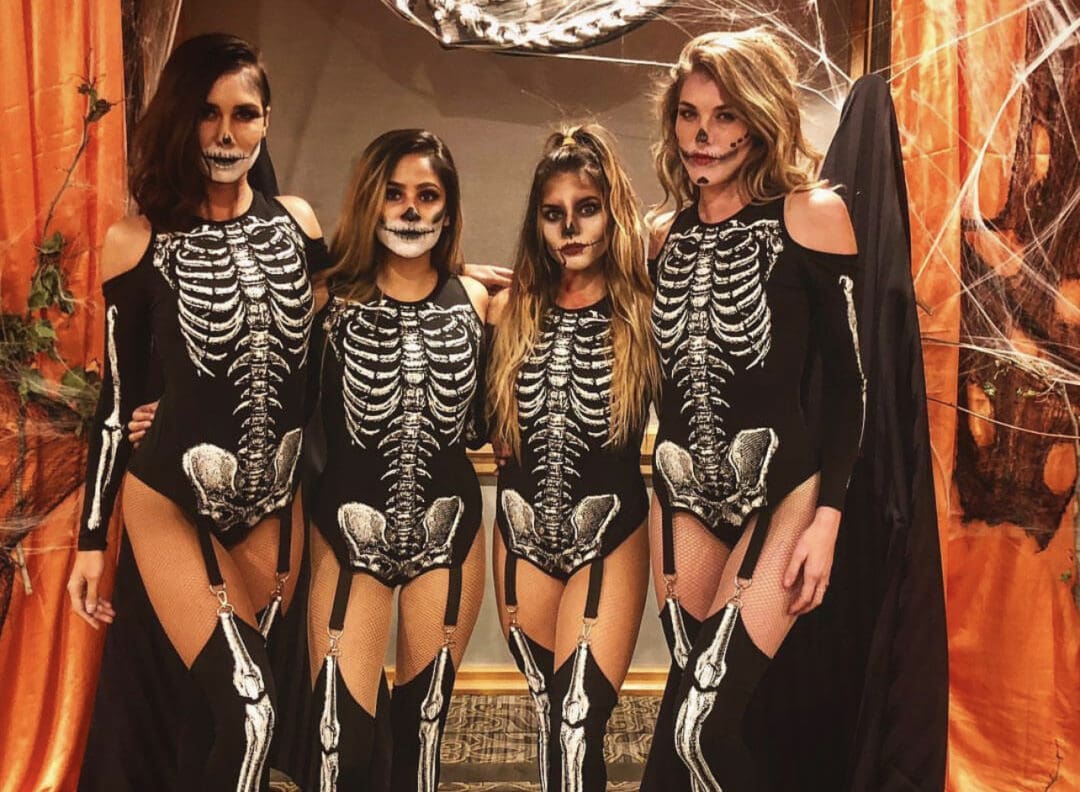 Oct 28 – LOS ANGELES ZOMBIE CRAWL: Who will escape and who will get bitten at this Halloween bar crawl in Downtown Los Angeles? With free welcome shots, discount coupons, free nightclub passes and an official map of Haunted Downtown Los Angeles. This event presented by Nasstive Entertainment fills with over 300+ guests who roam the streets gnawing their way into participating dive bars, breweries and nightclubs. https://www.lazombiecrawl.com
Hanging Around This Hallow's Eve?
Oct 31 – HEAV3N GOES TO H3LL: Halloween Night haunts the Globe at this gargantuan Halloween party featuring over 30+ artists, DJs, live performers, burlesque, drag shows and more. This event brought to downtown by Lulo is 18 and over and is held in the historic The Globe Theatre located at 740 S Broadway, Los Angeles, CA 90014. www.globetheater-la.com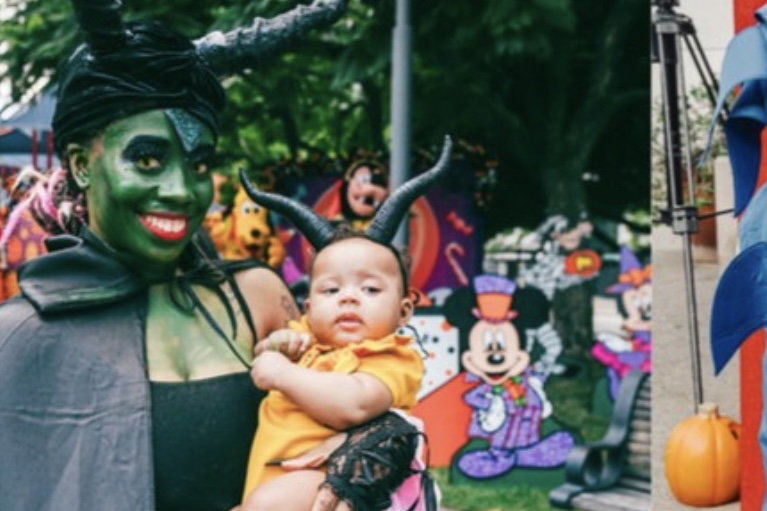 Oct 31 – DTLA HALLOWEEN FESTIVAL FOR KIDS: Celebrating 16 years of delightful Downtown youth, this annual festival is held at Grand Hope Park from 5pm to 8pm on Halloween Night. This treat for the kiddies includes a trick-or-treat trail, magic shows, costume contest a spooky good time for the entire family. The event, presented by Downtown Center Business Improvement District and FIDM, takes place at Grand Hope Park at the ASU California Center-Grand, located at 919 S. Grand Avenue, Los Angeles, CA 90015. www.DowntownLA.com
Sep 15 – Oct 31 – ESCAPE ROOM's BLACK DRAGON: A Fully Immersive Escape Room where guests find themselves trapped within the dark alleys of 1960s Hong Kong's notorious Kowloon Walled City where they attempt to stop the Black Dragon triad gang from taking control inside this epic collection of vintage props and puzzles. This escape room is extremely difficult to figure out, so don't be surprised if the inn keepers drop a hint or two so guests don't get lost inside for all eternity. Escape Room LA is located at 120 E 8th St, Los Angeles, CA 90014. www.escaperoomla.com
The Aftermath
NOV 2 – THE HOUSE OF RED VELVET'S SALON DER HERZEN: Here's a creepy art lover's fantasy with frightening cocktails, art, and lavishly dark, live performances. Held at Apotheke, hard spirits, wine and beers are highly recommended as cocktails here are notoriously more delicious than they are potent, located at 7353 White Haven Ln, Los Angeles, CA 90045. www.thehouseofredvelvet.com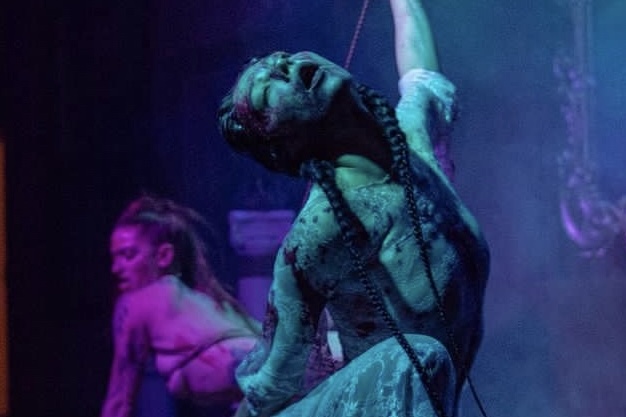 Whether it's dancing with demons, being locked in escape rooms, or embraced the eerie allure of artistic shows, this year's Halloween in downtown LA promises to be one of the scariest times ever. Boo!
Main photo courtesy: LA Zombie Crawl