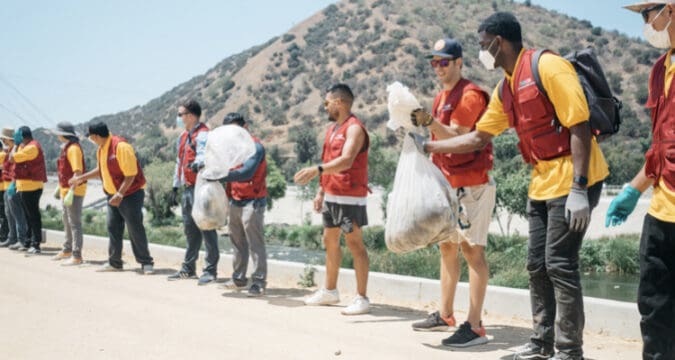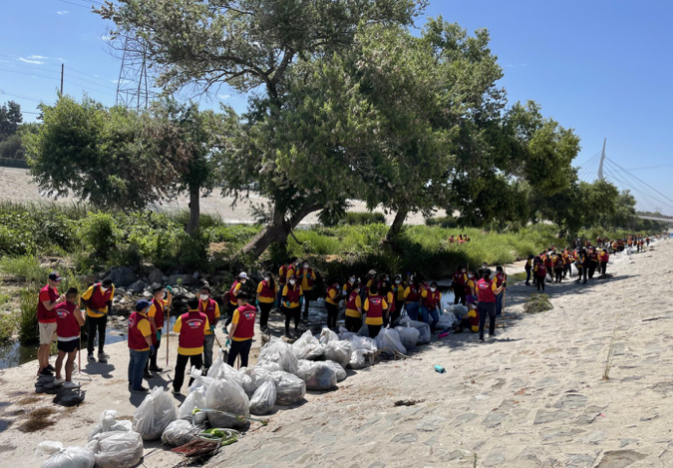 On Sunday, June 29th, International WeLoveU Foundation gathered and provided for roughly 400 volunteers in commemoration of the United Nation's World Environment Day. Their mission; each volunteer, dressed in WeLoveU colors, donated gloves, tools and sun covers were to fill one bag!
The cleanup began early morning as hundreds of volunteers arrived to greet each other and reaffirm each other's dedication to a clean environment.

Gates were opened and teams spread out to collect debris for the next three hours.

From City Hall to Atwater Village
The WeLoveU clean up event was held in Atwater Village in partnership with several local agencies based in Downtown Los Angeles dedicated to the welfare of the community and the LA River ecosystem.
City Council District 13 Office, LA County First Supervisorial District, The LA Office of Community Beautification, the LAPD, the Sanitation Department, Friends of Los Angeles River, and the Los Angeles Conservation Corps were among those participating in support of the cleanup.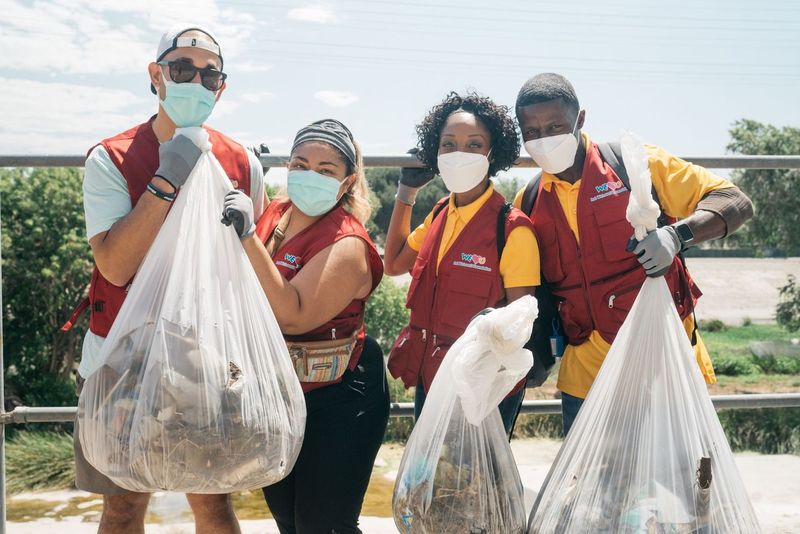 Recently, WeLoveU had been actively participating in worldwide efforts coping with COVID-19, supplying 270,000 masks and 4,500 diagnosis kits along with daily necessities to 30 countries including Brazil, Ecuador, Chile, Ukraine, Mozambique, Jordan, India, and Nepal.
For the LA River, local agencies provided volunteers with all the gloves, tools, a large garbage bin (30 cubic yards), trash bags, dust masks, rakes, etc.).
The coordinated cleanup effort removed trash lodged in the Los Angeles River to revitalize the local ecosystems.
Civic Center Duties
LA County Supervisor, Hilda Solis and LA City Councilmember, Mitch O'Farrell and Friends of the Los Angeles River presenting a certificate of appreciation to the WeLoveU Foundation.
"This cleanup is a great way to show support for our natural resources and show that together, we can make a difference. We are honored to partner with all of these organizations." said WLU LA Chapter board member, Enoch Chung.
"WeLoveU's National & International efforts serves to inspire people to promote unity and friendship among all people of the global village—beyond nationality, race, religion, and socioeconomic status—through impactful volunteerism."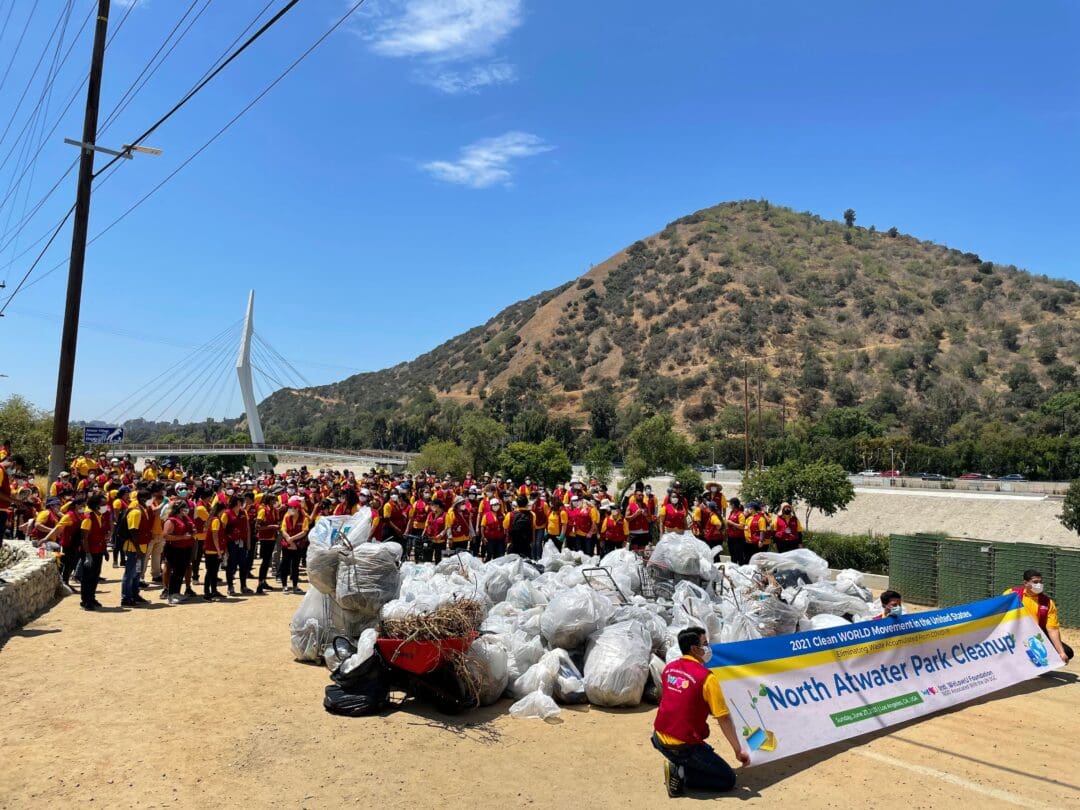 The International WeLoveU Foundation started in South Korea in the 1990's by the Chairwoman, Zahng Gil-Jah. Since its official launch in 2001, WeLoveU Foundation has been carrying out diverse efforts for community communication, harmony and welfare promotion of the socially disadvantaged such as children, women, elderly, disabled, disaster victims, refugees and the poor through the "Save the World" project, aiming for a healthier earth and a brighter future of mankind.
Such devotional acts of the WeLoveU did not go unacknowledged. It has been acknowledged by more than 100 international organizations and government bodies of various nations, including the U.S. President's Call to Service Award, South Korea's orders of merit, and the Green Apple Award for Best Environmental Practice.