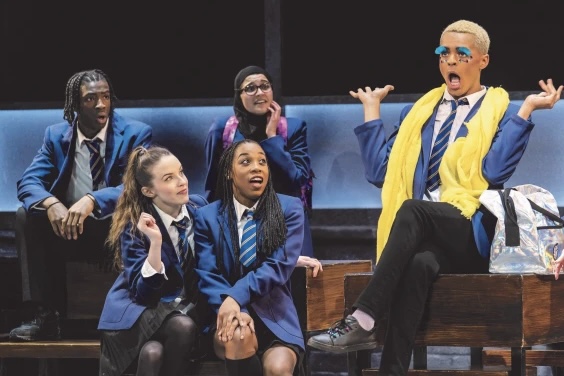 "Everybody is Talking About Jamie" since the award winning musical premiered January 21st at The Ahmanson Theatre in downtown Los Angeles.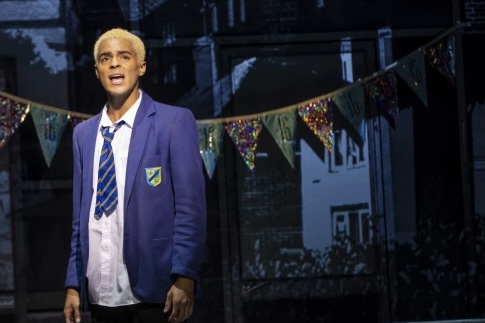 Layton Williams and Roy Haylock (also known as Bianca Del Rio, winner of "RuPaul's Drag Race") have reprised their roles from the West End production as Jamie and Hugo/Loco Chanelle, respectively.
Inspired by a true story, winner of three WhatsOnStage Awards including Best New Musical and nominated for five Olivier Awards, Jaime is a funny, fabulous musical sensation.
The story centers around an extraordinary mother and son relationship that celebrate acceptance, belonging, the power of unconditional love of a mother for her child.
How good life is when everybody is the best they can be?
Jamie New (played by Williams) is sixteen and lives in public housing in Sheffield, England. Jamie doesn't quite fit in, he's terrified about the future and he's going to be a sensation. Supported by his loving mum (played Jacques); inspired by local legend Hugo and his alter ego Loco Chanelle (played by Haylock); and surrounded by his friends, Jamie overcomes prejudice, beats the bullies and steps out of the darkness, into the spotlight.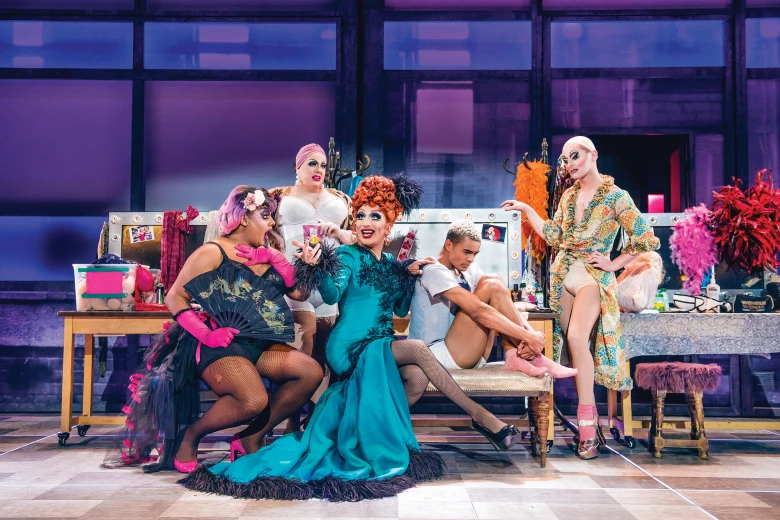 A full list of talents, the cast is joined by Melissa Jacques, Shobna Gulati, Gillian Ford, Hiba Elchikhe, James Gillan, David O'Reilly, Leon Craig, Richard Appiah-Sarpong, Zion Battles, Ryan Hughes, Jodie Knight, Harriet Payne, Adam Taylor and Rachel Seirian all of whom were involved in the West End production.
The Los Angeles cast also features George Sampson, Cameron Johnson, Kazmin Borrer, Talia Palamathanan, Simeon Beckett and Emma Robotham-Hunt.
"Everybody's Talking About Jamie" features catchy songs by Dan Gillespie Sells, lead singer-songwriter of UK rock band The Feeling with book and lyrics by writer Tom MacRae.
Based on a true story….
Director Jonathan Butterell saw the Firecracker documentary film "Jamie: Drag Queen at 16" the true story of Jamie Campbell and his mother, Margaret. This inspired him to create this musical which is a dramatized portrayal of a period in Jamie's life but is not a faithful account. Certain events and characters have been fictionalized.
"Everybody's Talking About Jamie" features design by Anna Fleischle, choreography by Kate Prince, lighting design by Lucy Carter, sound design by Paul Groothuis, casting by Will Burton and video design by Luke Hall. The musical supervisor is Theo Jamieson.
With a production this socially conscious yet fantastically funny at the same time, everyone is still and will be talking about Jaime for quite some time..