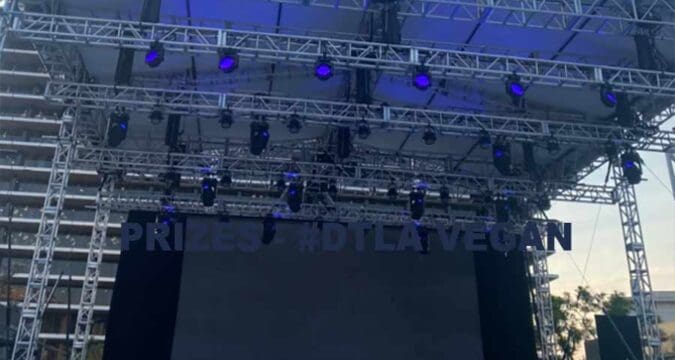 Adding to the events in June that enhance our American culture; the celebration of the Summer Solstice and the fresh new National holiday Juneteenth, comes The Music Center's presentation of Paul Taylor Dance Company, just in time for the traditional celebration of Father's Day.
Taylor's five in-person performances presented by Glorya Kaufman arrived on June 16th and continue until June 20th, 2021, are part of the return of live experiences at The Music Center.
Paul Taylor, father of American modern dance first presented his choreography with five other dancers in Manhattan on May 30, 1954; that modest performance marked the beginning of 64 years of unrivaled creativity.

In the decades that followed, Taylor became a cultural icon and one of American history's most celebrated artists; he is hailed as part of the pantheon that created American modern dance.

Today, the company continues to perform the founder's repertoire as well as masterworks of the past by renowned artists and works by the next generation of choreographers.

Dancing at Dusk
Covid mandates dictated The Music Center make outdoor provisions, under the masterful eye of a new creative director, the enormous performance center became the epitome of "The show must go on", positioning an outside seating area, complete with enormous LED screens, stage, engaging sound and lighting, along with an outdoor spirit bar situated at the Jerry Moss Plaza at The Music Center.
Thus the Dance at Dusk Experience was born.
These contributions became visual scapes for depicting the signature and iconic Paul Taylor movements. Coined as The Music Center's Body Language, Dance at Dusk reestablished an unspoken connection and energy between audience and performer that was sorely missed during the pandemic.
Giving a temporary rest to the newly added water parade that once dazzled visitors Jerry Moss Plaza, as part of the 18th season of its Glorya Kaufman Presents Dance at The Music Center-and programmed by TMC Arts, Dance at Dusk showcase continues with four paid ticketed dance residencies with presentations.

Following Paul Taylor Dance Company (June 16–20, 2021); will come Alonzo King LINES Ballet, with special guests Tiler Peck and Roman Mejia (July 14–18, 2021).

Limited tickets for The Music Center's Dance at Dusk outdoor series are sold as a pod of four ticket. Advance sales only; tickets will not be available for purchase on-site. Sunday evening performances will be streamed free at musiccenter.org.