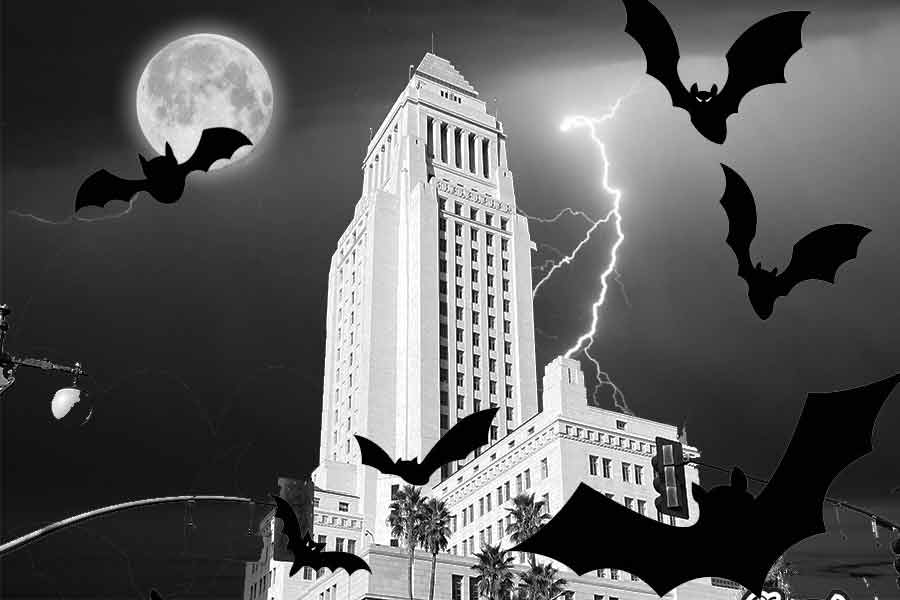 The Invisible Bank
The Los Angeles City Council has declared a state of fiscal emergency. To rescue the City from economic hardship brought on by the COVID pandemic, over 15,000 city employees are expected to agree to early retirement while others will face reduced hours, cutting about 10% of their usual salaries.
According to city documents, Los Angeles has already lost more than $50 million and expects the city's reserves in the 2020-21 fiscal year to fall below the city's minimum target, forcing the City Council's Budget and Finance Committee to find creative new ways to move funds from various departments to save an additional $284 million.
These spurts of creativity may include cutting back on Homeless services, Transportation, Cultural programs, Public Works, Parks and recreation and urban forestry.
However, police union reps claim police departments already taking a $150 million budget cut in July, is now affecting their ability to conduct certain vice operations and even slowing 911 response times.
The City is calling on the federal government to help fortify its $6.8 billion yearly budget, at this point, and if the feds don't come through, Los Angeles could face one of its greatest fears; a city overrun by homeless encampments, crime, street foliage, and lack of entertainment to ease the pains, placing the City of Los Angeles back in the Dark Ages.