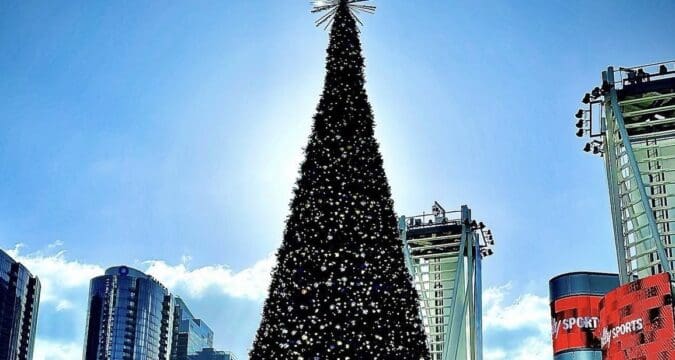 Tis' the season to be Jolly. It's a good thing too, because Downtown Los Angeles is the number one destination for decorative holiday events. From ice skating and feasting to shopping and live music, we've got everything we need to keep the holidays festive. Here's 10 Great Places for Holiday Jolly in the Big City.
---
One.
Frosty the Snowman at Holiday Ice Rink Pershing Square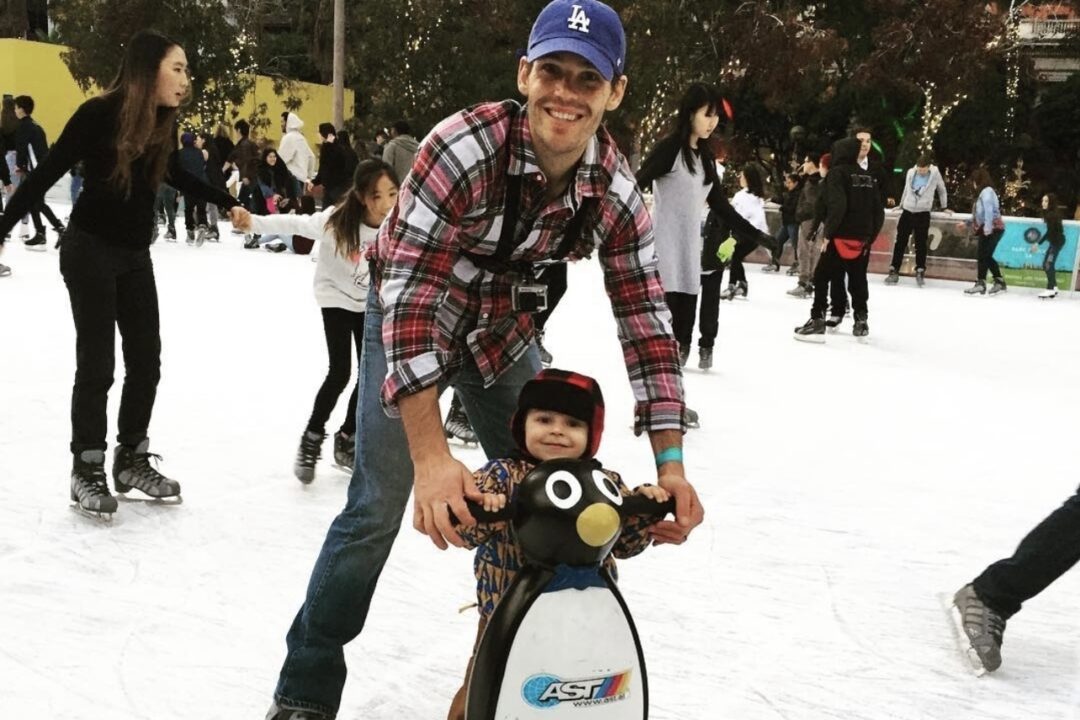 This December, celebrate the holiday season on ice. With its 8,000 square foot outdoor ice rink, Holiday Ice Rink Pershing Square in the Historic Core, is the largest ice rink in Downtown and an ideal spot for family fun and special occasions. Glide across the ice with breathtaking views of the Los Angeles' skyline as a backdrop. Slip into an unforgettable experience, whether you're a seasoned skater or taking your first glides on the ice. Open daily November 23, 2022 through January 8, 2023. Top 3 Local restaurants-bars to enjoy nearby include Perch, Mrs. Fish and the Water Grill located directly across the road from Pershing Square. https://holidayicerinkdowntownla.com
---
Two.
Please Be Home for Christmas DCBID is offering $5000 Giveaway
Returning for the second season, DCBID presents Downtown LA Holiday Scavenger Hunt inviting adventurers to take some pics while uncovering Downtown LA's best holiday photo opps made from festive lights and decor scattered around Downtown LA. Participants automatically enter to win a share of the $5,000 Downtown LA Holiday Hunt Giveaway! Let the games begin! www.downtownla.com
---
Three.
Rocking Around the Christmas Tree at LA Kings Holiday Ice at LA LIVE
Skaters are ready to hit the ice once again at LA Kings Holiday Ice! It's a guaranteed chill time for some fun in the sun (or rather, snow) at L.A LIVE on Xbox Plaza. The LA Kings Holiday Ice rink is centered around an enormous faux-pine tree drenched in Christmas attire. The rink will open November 26, 2022 through January 8, 2023. Top 3 local restaurants to enjoy nearby include Katsuya, Mastros Steak House and Flemings Steakhouse located on the plaza of LA LIVE and at the base of Circa Lofts on Figueroa in South Park. www.mylalive.com
---
Four.
Deck the Halls with Sparkle at TheBloc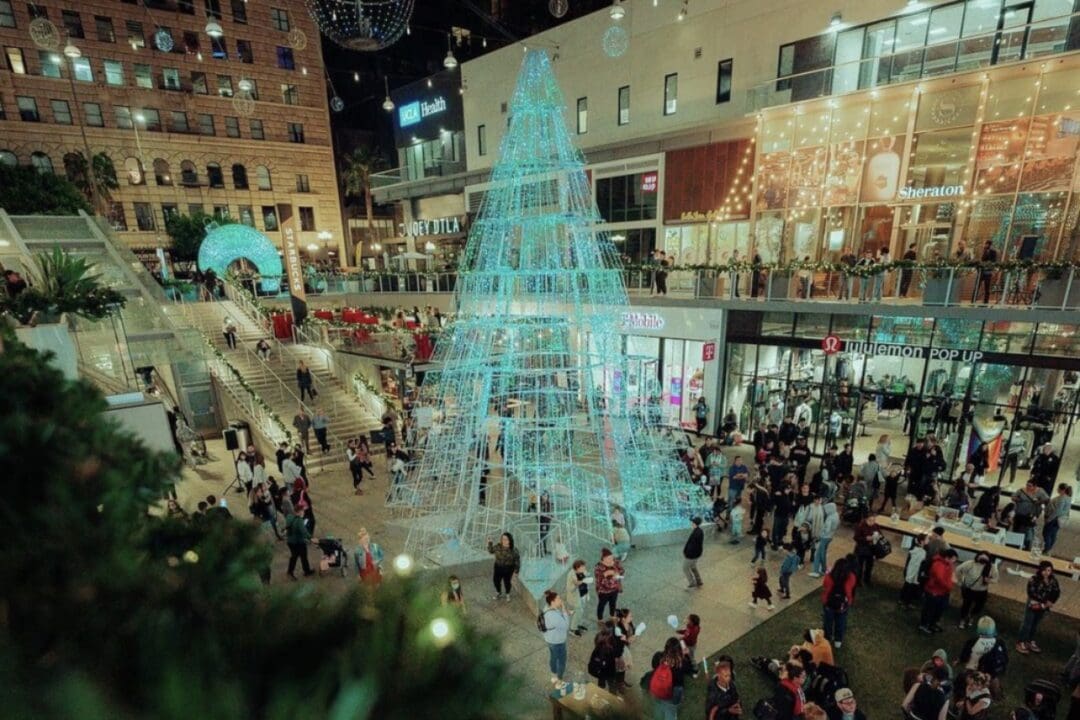 Be dazzled by one of the most creative holiday shows in LA, SPARKLE LA at The Bloc.
SPARKLE DTLA at The Bloc glows with 18 million lights. It is DTLA's largest multi-colored interactive holiday display and its syncs to groove to the most cheerful tunes of the season. The Bloc's Electric star-topped crinoline and glowing Christmas bulb ornament installation welcome visitors to capture the most perfect photos inside the busy shopping center. SPARKLE DTLA at The Bloc lights up the nights in the Finance District! Top 3 local restaurants to enjoy nearby include Hatch Yakitori Bar, 10E and the Engine Co 28, located either inside the Bloc or directly across the road. www.theblocla.com
---
Five.
Jingle Bell Rock at Dodgers Holiday Festival
The Los Angeles Dodgers are hosting a Holiday Festival at Dodger Stadium in the newly-renovated Centerfield Plaza, the warning track, and both bullpens! Open nightly, the festival includes entertainment, photos with Santa, an ice skating rink, scenic and light displays, and holiday-themed food and beverage.
Admission starts at $16 and must be purchased online in advance. Separate ticketing for Santa photos in the bullpen and ice skating in the outfield (skate rental included). Happening November 26 through December 31st. Top 3 local restaurants-bars to enjoy nearby include The Lonely Oyster and El Compadre in Echo
Park, and of course, Dodger Dogs at Dodger Stadium. www.mlb.com
---
Six.
Santa Claus is Coming to Town – First Stop: Grand Central Market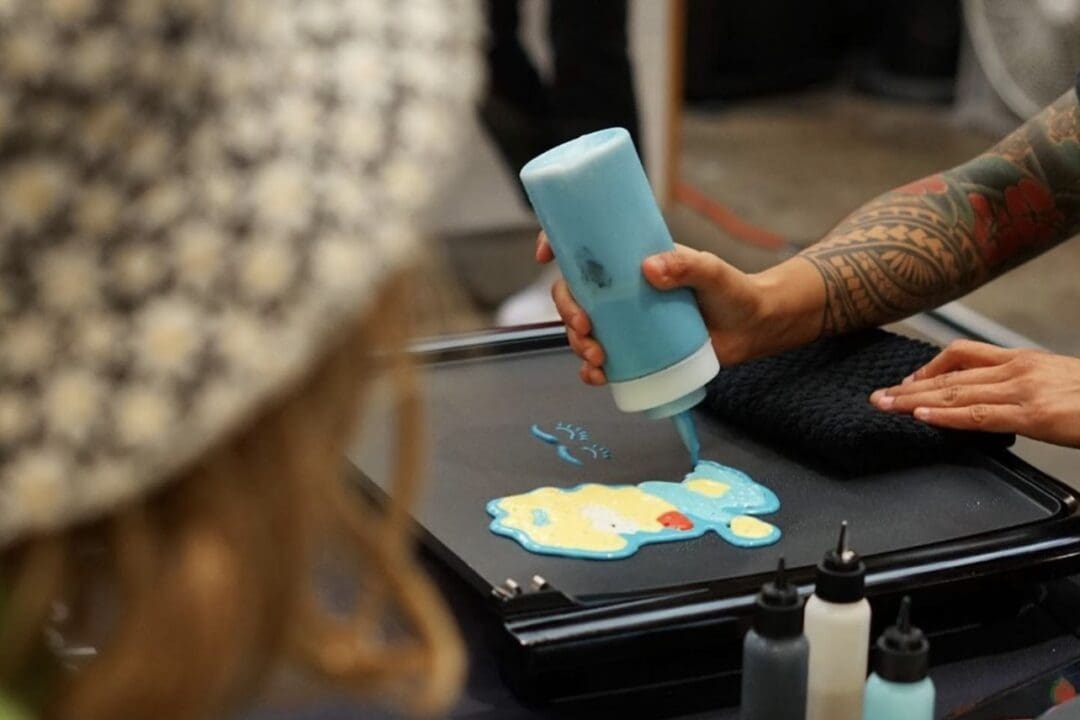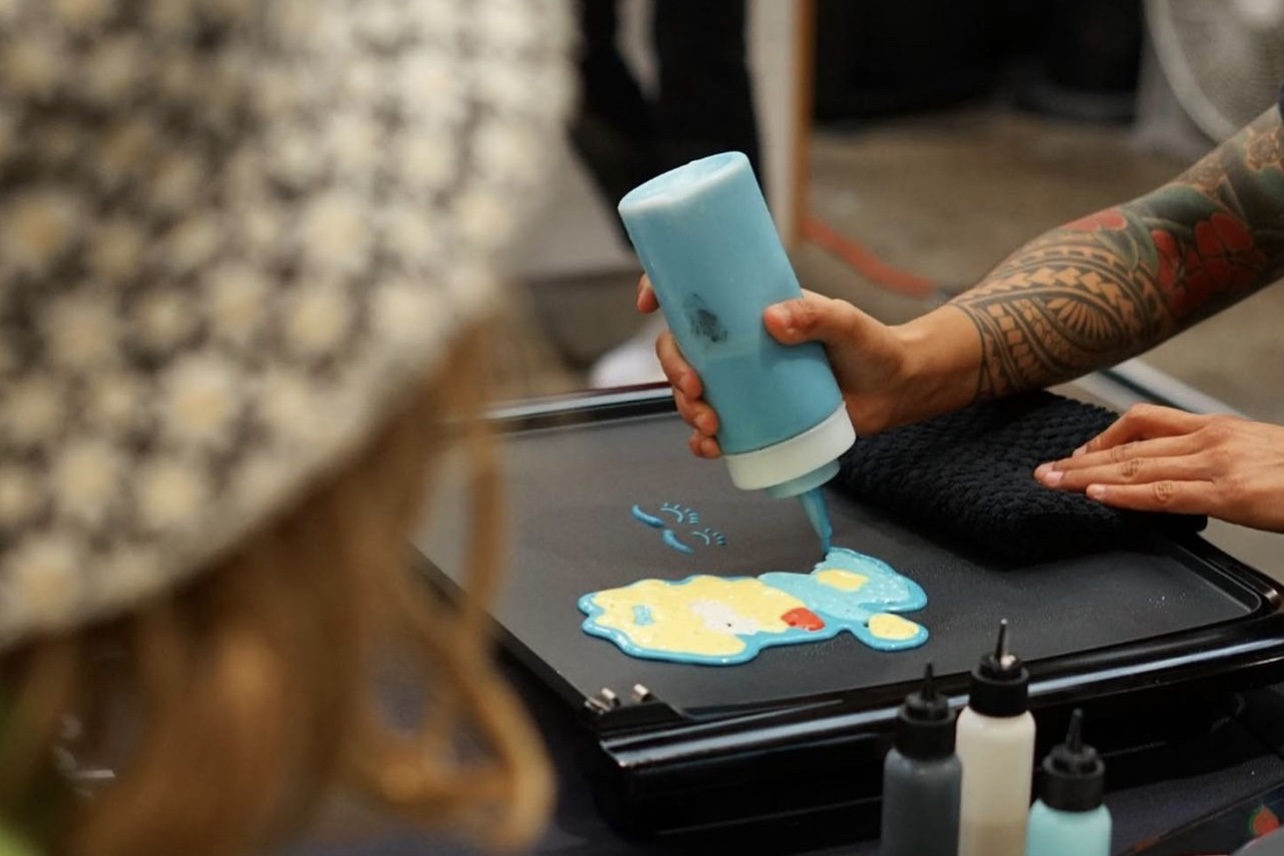 Grand Central Market is kicking off the holidays with over a month of festive fun. From special appearances with Santa to holiday workshops, live music and more.
Hungry guests are invited to GCM for days of holiday cheer! Beginning December 3rd and throughout the month Good Ole Saint Nick will be greeting the families at Grand Central Market!
Ho Ho Ho and happy holidays, Grand Central Market has over 40 food and beverage vendors to choose from. Top 3 local restaurants to enjoy at GCM include The Oyster Gourmet, Knead Pasta Bar and Sari Sari Kitchen. www.grandcentralmarketla.com
---
Seven.
Hark! The Angel's Carol Sing at Music Center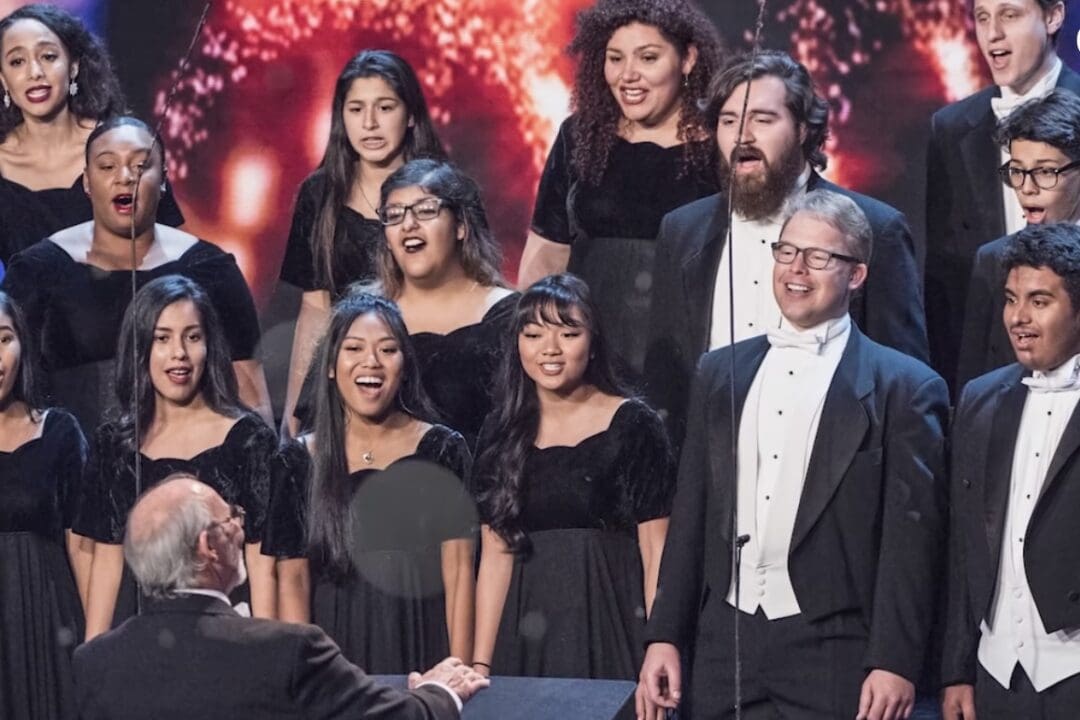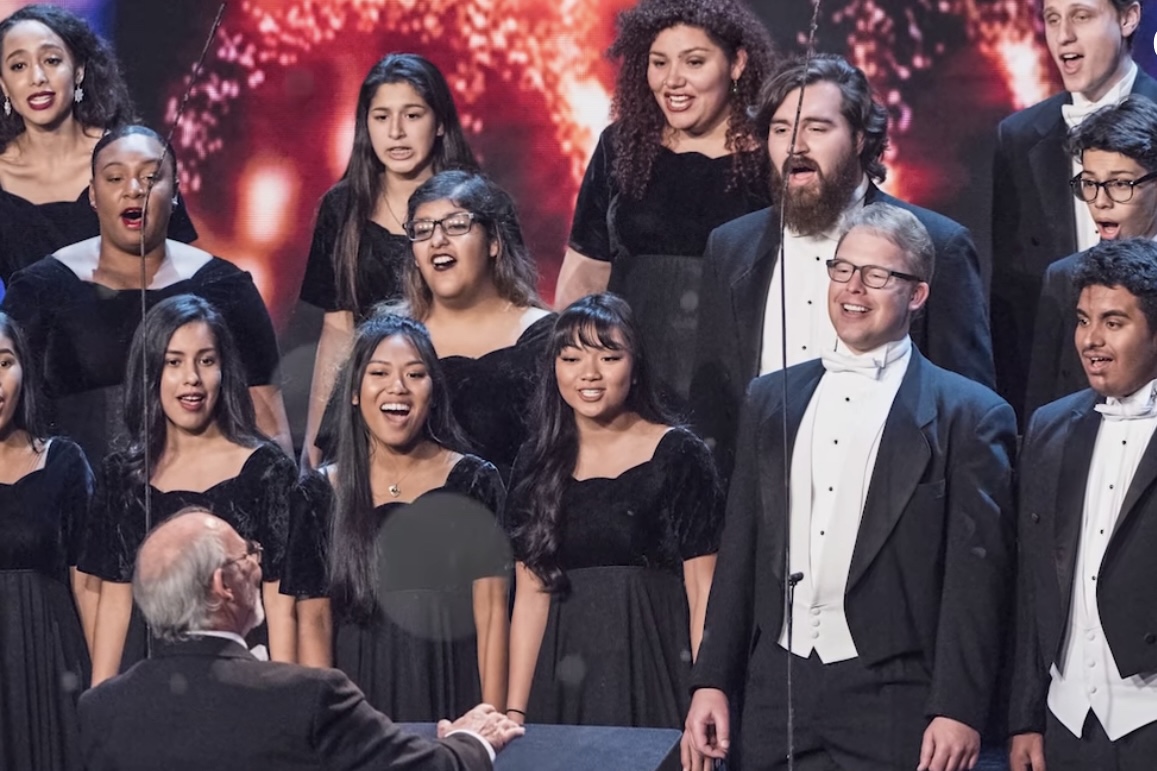 Looking for an unforgettable way to get into the holiday spirit? The Music Center is hosting a special Festival of Carols, with none other than Jonathan Antoine as their guest artist! This magical evening comes filled with traditional Christmas carols and festive folksongs from around the world. Wrapped up in Jonathan's characteristic warmth, quality while feeling and authenticity the Music Center gifts Bunker Hill with a perfect family-friendly event. Dancing shoes highly recommended. www.musiccenter.org
---
Eight.
The Little Drummer Boy at Olvera Street
Los Tres Reyes, or the Three Kings is a celebration of the perilous journey of Mary and Joseph to Bethlehem, where the gift bearers finally found baby Jesus.
Although this celebration has its roots in Christianity and Catholicism, everyone is invited to join in the fun. Music will be playing from Rondalla del Sol and visitors can follow the Kings throughout the plaza in re-inactment.
Offerings of the traditional rosca, a delicious sweet bread may or may not come with a plastic baby representing baby Jesus! The lucky person who finds one of these little figurines has some good luck and a special gift coming their way. www.discoverOlverastreet.com
---
Nine.
Walking in a Winter Wonderland at ROWDTLA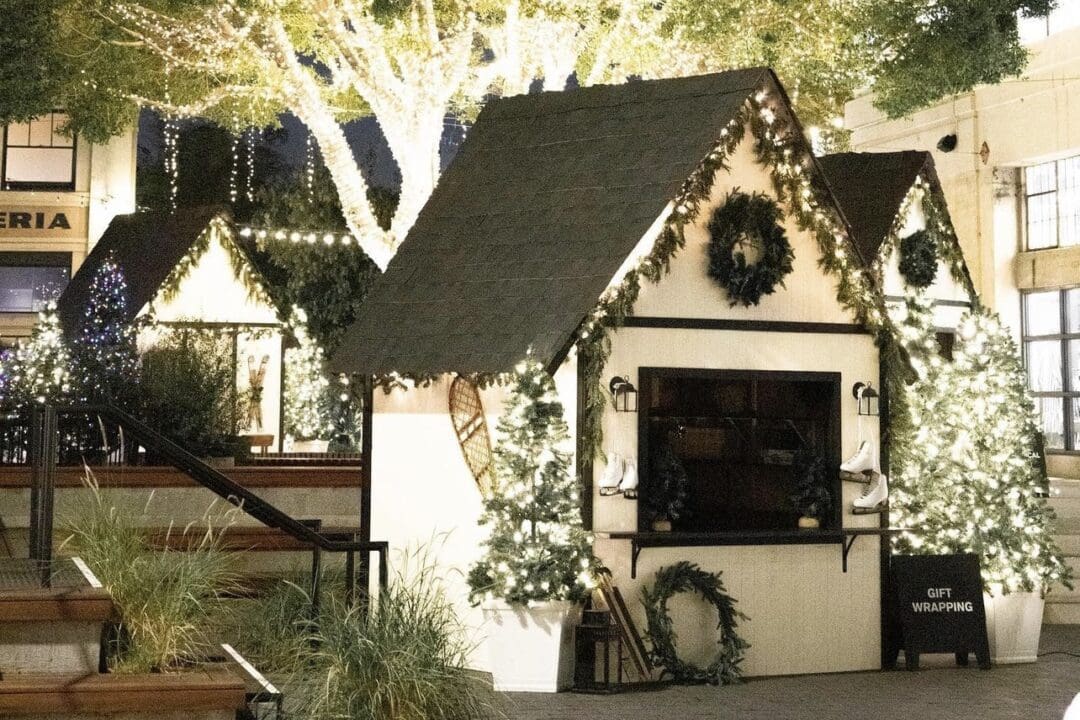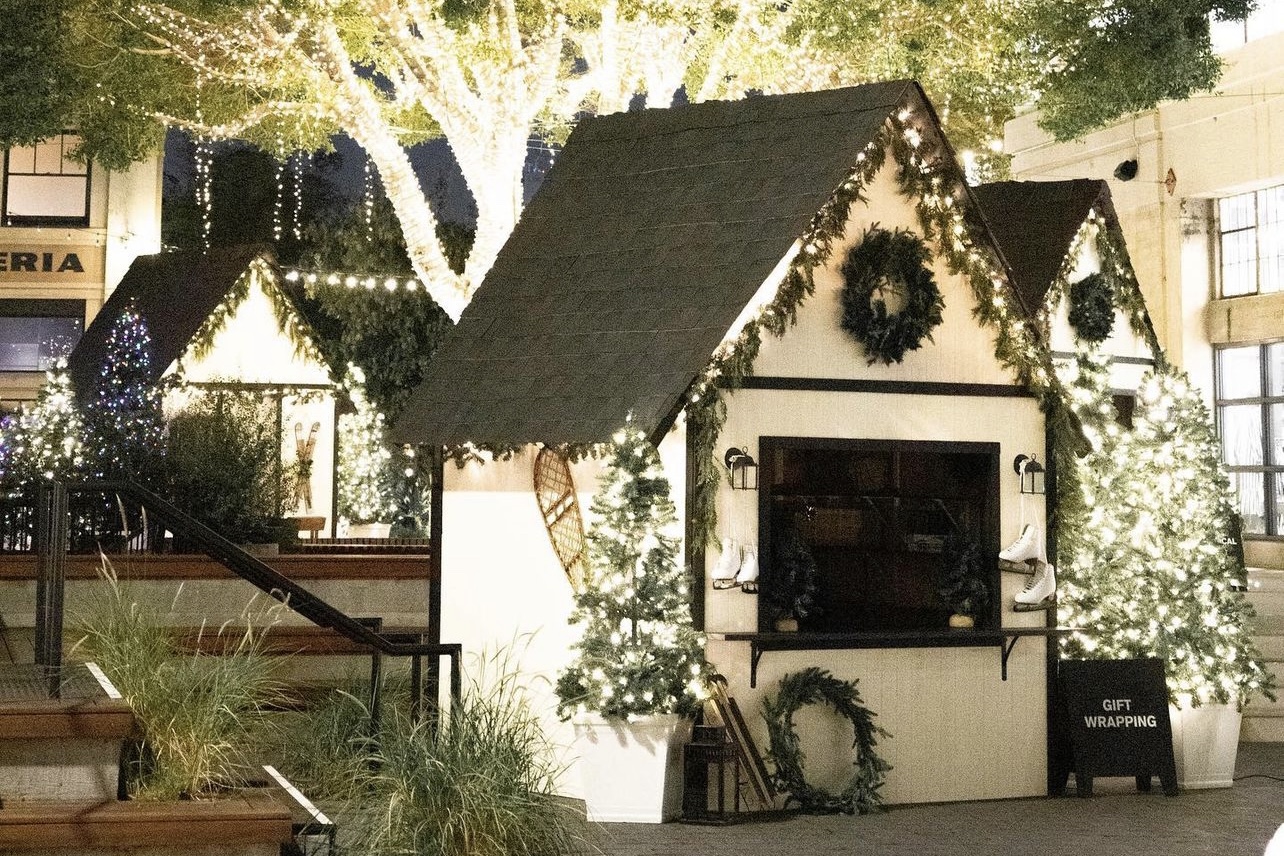 ROWDTLA invites all to explore their annual holiday decor. Translating the lifestyle mall's massive fig tree-centerpiece into the base of Santa's Tiny Village, ROWDTLA in the Warehouse District offers a wide range of artisan vendors and special seasonal activities.

With so many gifts abound, it's easy to find something special to give as a gift or keep for yourself. Top 3 local restaurants to enjoy nearby include Bikeshed (walking distance) and onsite seafood restaurant Rappahannock Oyster Bar. Smorgasburg at ROWDTLA is also holding its annual Holiday Market. www.ROWDTLA.com
---
Ten. It's the Most Wonderful Time of the Year at Union Station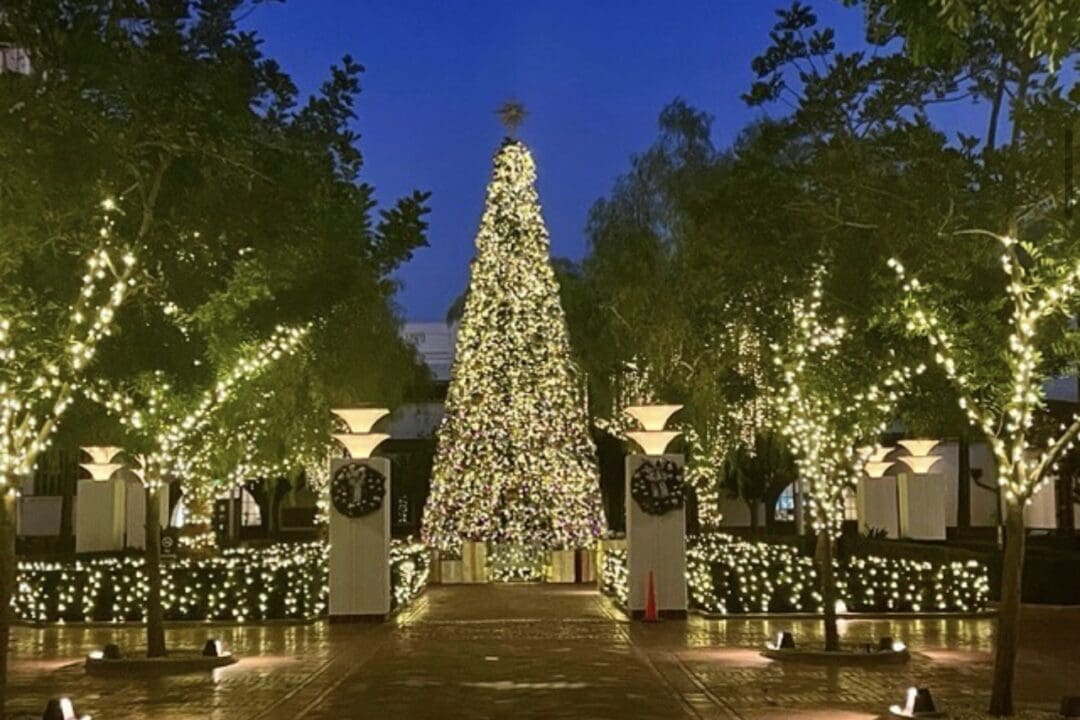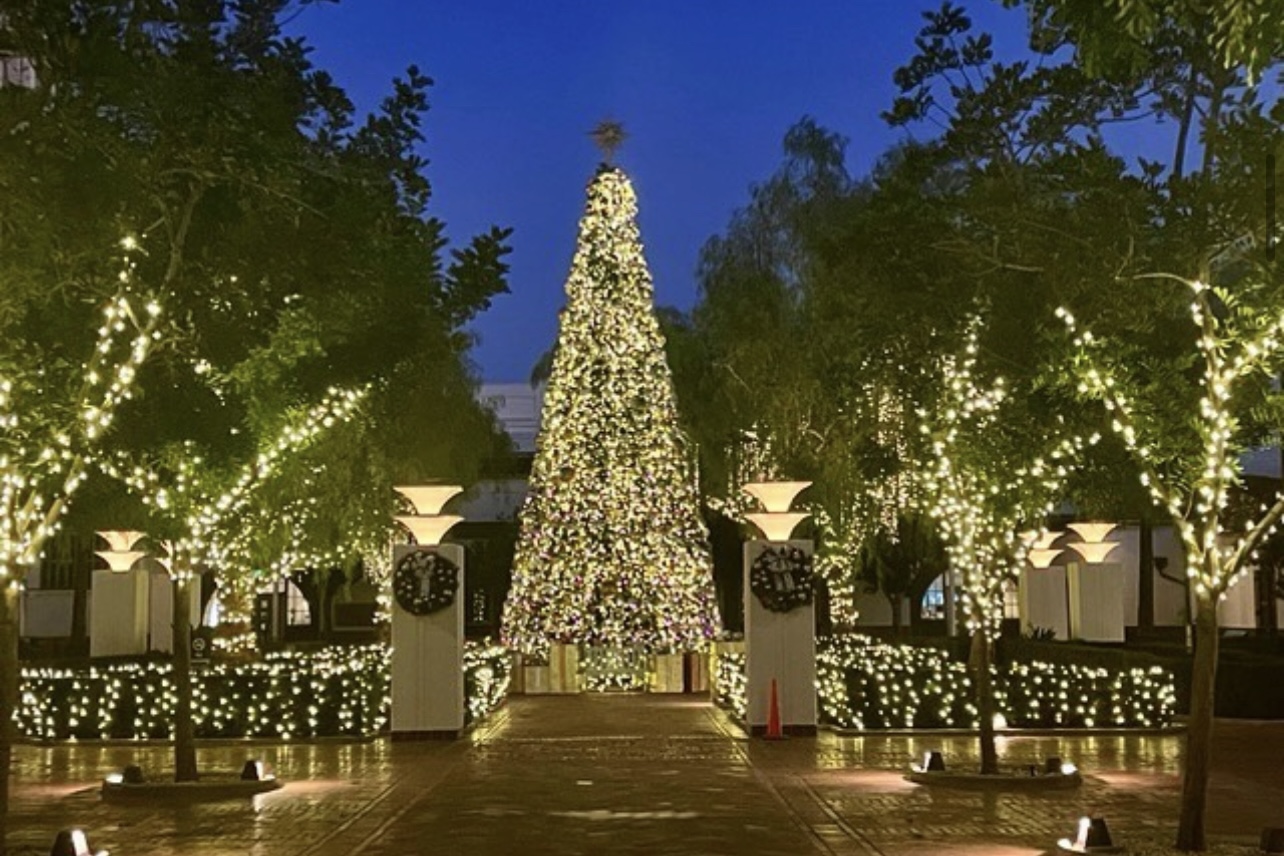 Last but not least on our list of 10 Great Places is Union Station's enormous holiday tree and light display. On November 21st, Union Station kicked off the holiday season with a bright display of twinkling lights in its cherished Rose Garden Courtyard making the 100 year old station the perfect spot for a romantic stroll or a family outing while experiencing Civic District magic. Hours are from 8:00am – 9:00pm daily to revel in the beauty of this spectacular event! Ends Wednesday, December 28. www.unionstationla.com