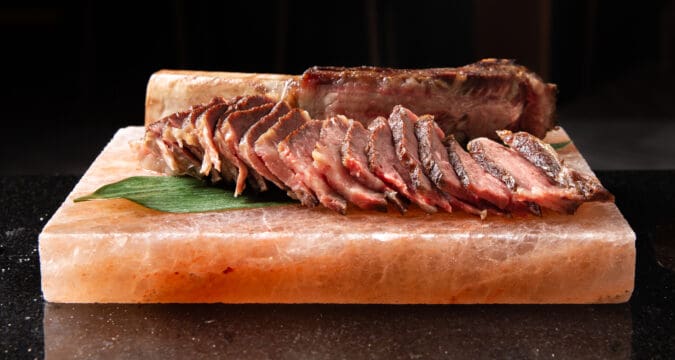 Niku X is located following a short escalator ride to the second floor of the Intercontinental Hotel, aka Wilshire Grand Center, Los Angeles' tallest building.
The Inside of Niku X' 9,000 square-foot space is adorned with tile mosaics, lavish interior designs and state of the art Robatayaki grills located in the center of each table. It's on these scorching hot grills, servers take on the flame separated by patricians that hide each dinner party within the rows of Niku X' comfy booths.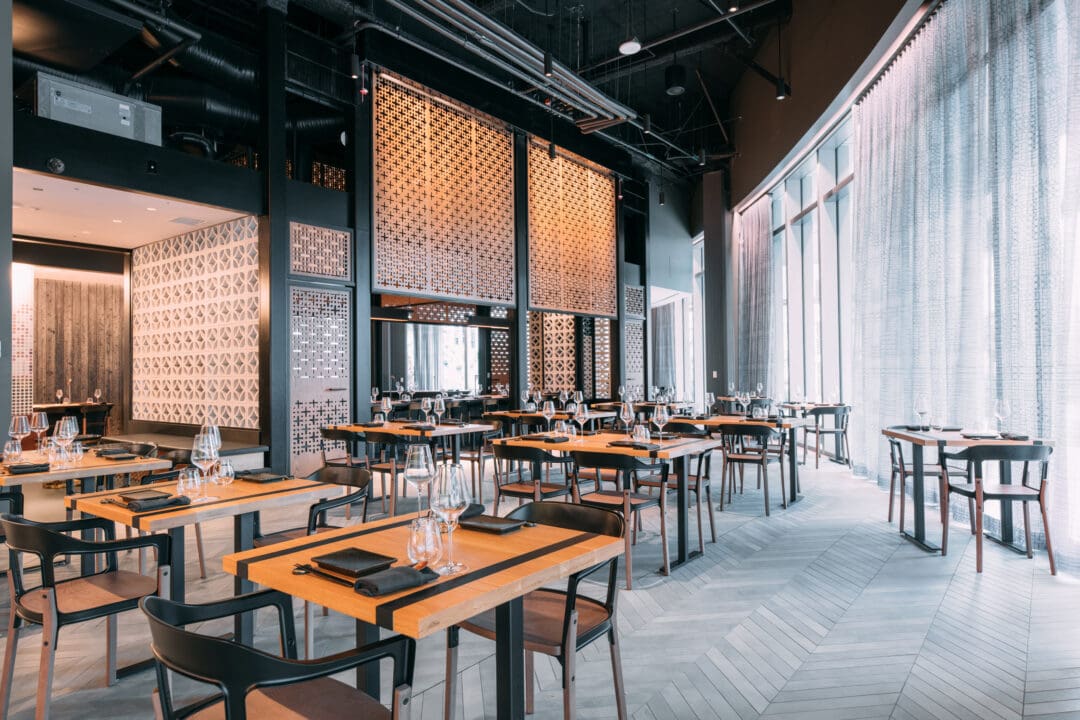 The restaurant also provides a full bar, private rooms with matching earth toned dining hall taking up the remainder of its extravagant space.
Notably, first timers excited for the chance to indulge in the world's most savory Wagyu cuts and seafood selects may anticipate a lively and engaging ambiance, however Niku X presents a calm educational, culinary journey that takes on a more serious note with hushed conversations and focused gazes for what each table has in store.
Knowledgeable servers explain the origins of each cut, and with the most delicate twist of the wrist, escort such cuts to Robatayaki grill which seem to invite the flames to dance. This ritual demands just enough time to sear the cuts before they are taken away from the flame, and laid alongside small plates filled with the artisanal produce and farm-to-table ingredients rich with the flavors of Japan and the sauces they will soon be topped with. The aromatic newly dressed cuts are then handed over to the diner for individual consumption.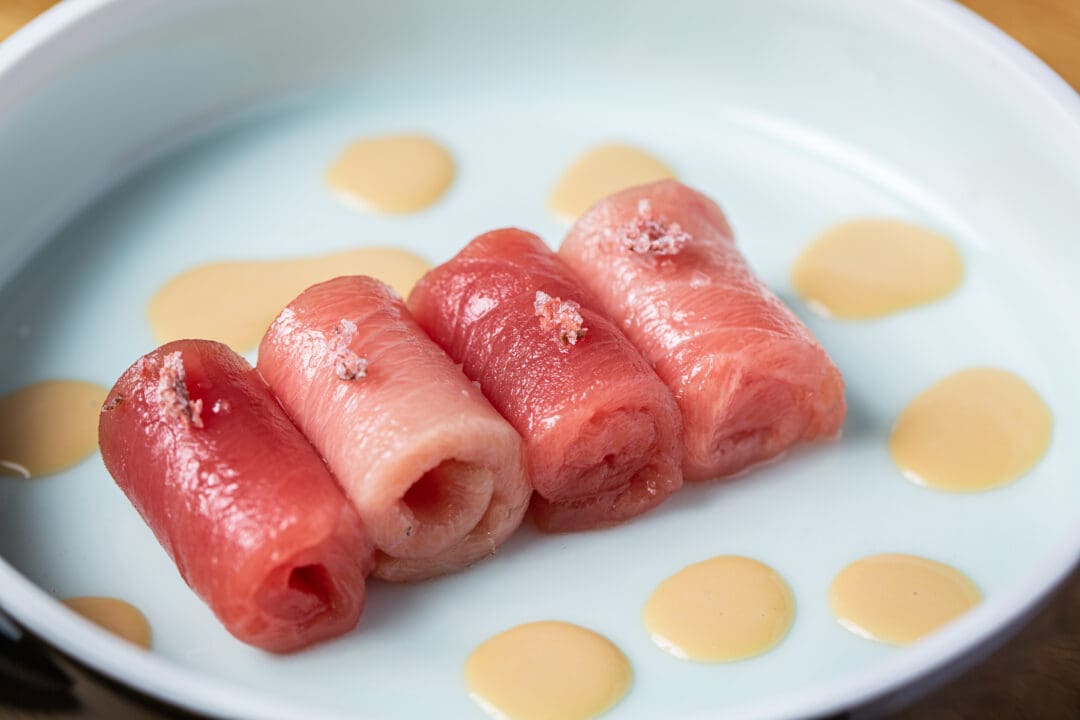 Their sustainably sourced Japanese A5 Wagyu from Niku's privately-owned farm is the centerpiece. Add a touch of dry ice, and the experience becomes as mystical as it is timeless dating back to a centuries-old country style of cooking traditional to northern Japanese fishermen.
The culinary experience at Niku X is elevated further by the expertise of Michelin-starred chef, Shin Thompson, renowned for his acclaimed Chicago restaurant concepts, Bonsoirée and Furious Spoon Ramen.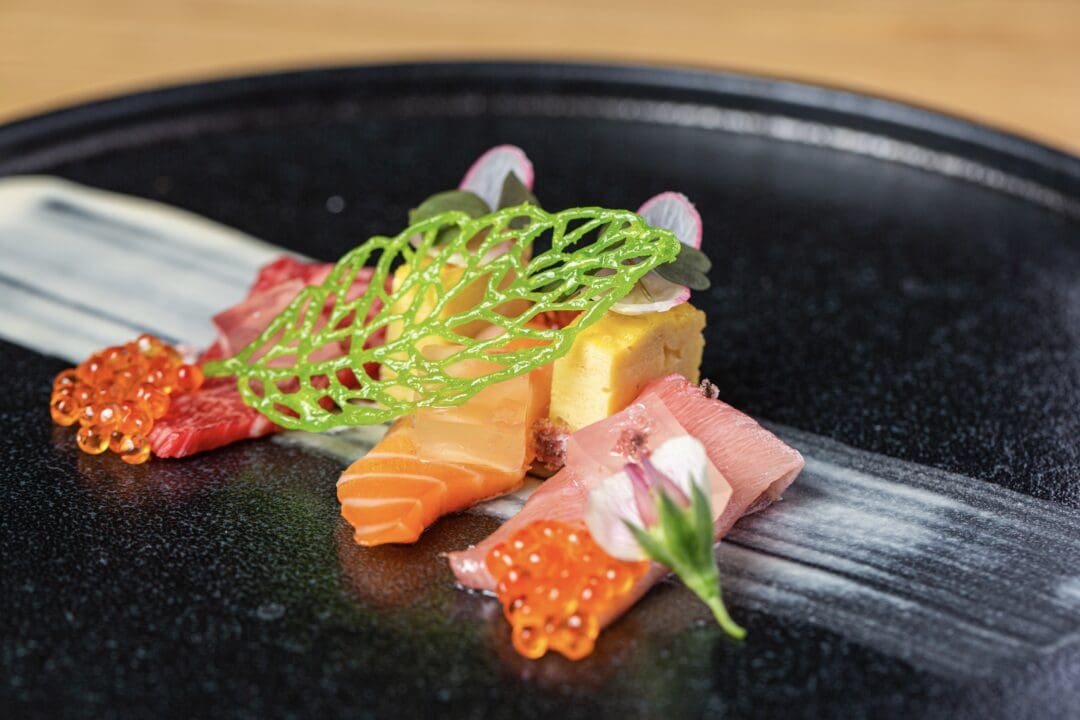 Executive Chef Shin Thompson emphasizes their commitment to transparency and conscious food preparation with an open kitchen and a friendly kitchen staff.

"Our menu curation is meant to transport guests one course at a time. Our certified Japanese A5 Wagyu is sustainably sourced from our privately-owned farm. We are proudly transparent and conscious in our extensive process and preparation of Yakiniku. Part of our story is showcasing Niku X's specialty cuts that combine traditional flavors with a modern and multicultural spin," says Executive Chef Shin Thompson.
Chubby Cattle International, founded by Haibin Yang and David Zhao (Forbes 30 under 30 Alumni) is behind Niku X. Just another prized addition to their remarkable portfolio of tech-forward, high-energy establishments, including the immensely popular The X Pot in Las Vegas, celebrated as one of the highest-grossing restaurants in the country.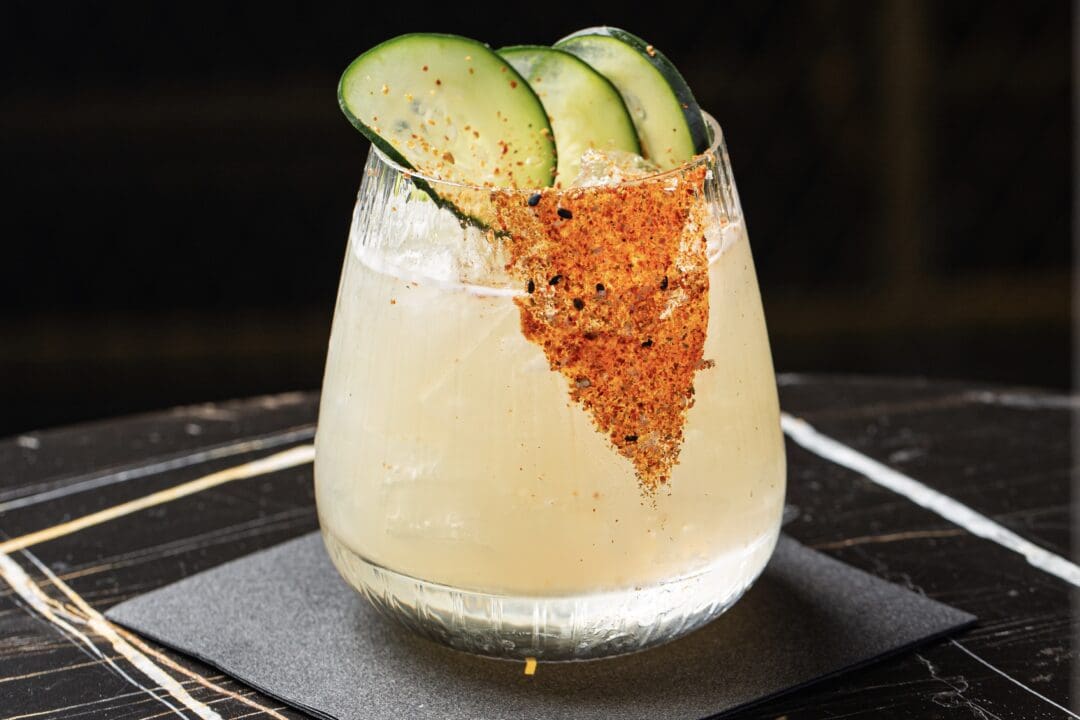 With Niku X their mission is to alter and elevate the perception of the classic 'Yakiniku' (meaning grilled meat) and bridge the cultural gap between Japanese and American traditions with this immersive dining experience.
Behind the bar, Niku X presents a seasonal cocktail program including mocktails with a focus on Asian-inspired ingredients. Niku X, also boast a curated wine collection spanning from old to new world wines.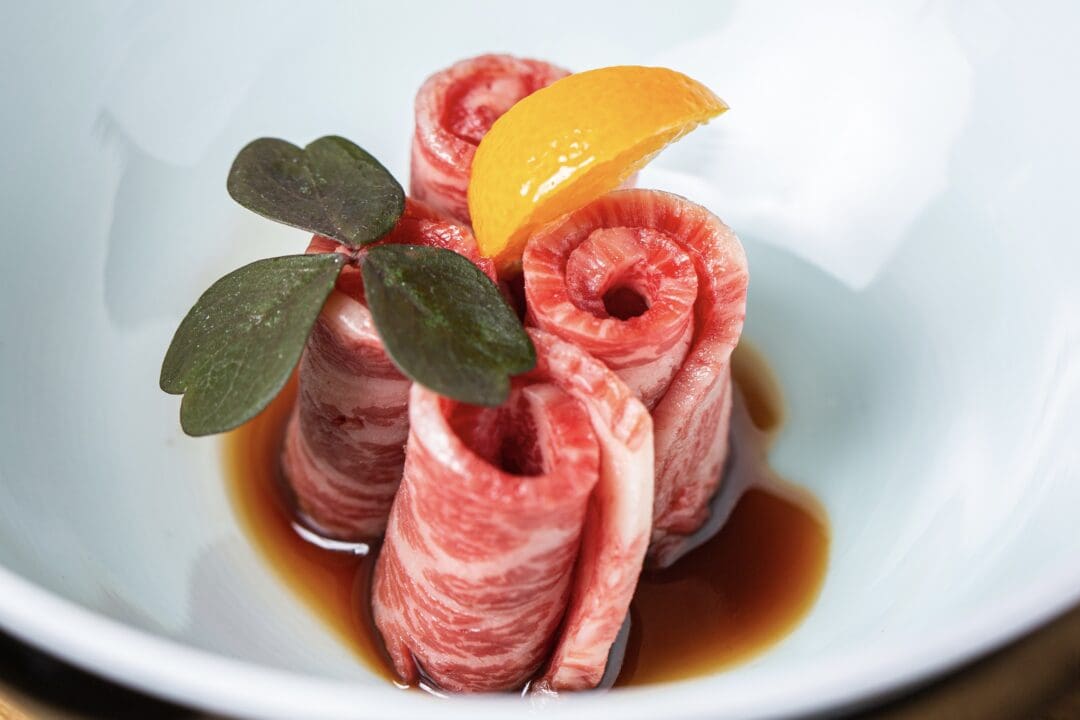 Recently, the savory restaurant launched a Yakiniku Tasting menu complete its 11 prefixed courses menu that feature rare seafood combinations and taste of wagyu from all around the world. The main course highlights 6 different cuts of wagyu with different flavor and texture profiles for diners to enjoy. Great for groups of 2-6 guests their seasonal yakiniku menus are subject to change daily.
Truly memorable and worthy of suggestion, Niku X excels in creating an unforgettable downtown LA dining experience.