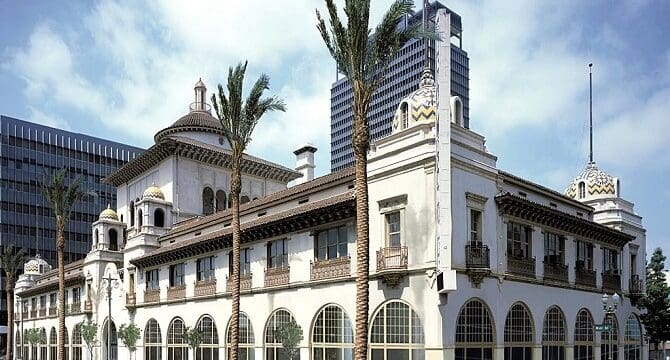 For over 70 years, the LABC has had a major impact on public policy by harnessing the power of business and government to promote environmental and economic sustainability in the Los Angeles region making it one of the most effective and influential advocacy and educational organizations in California.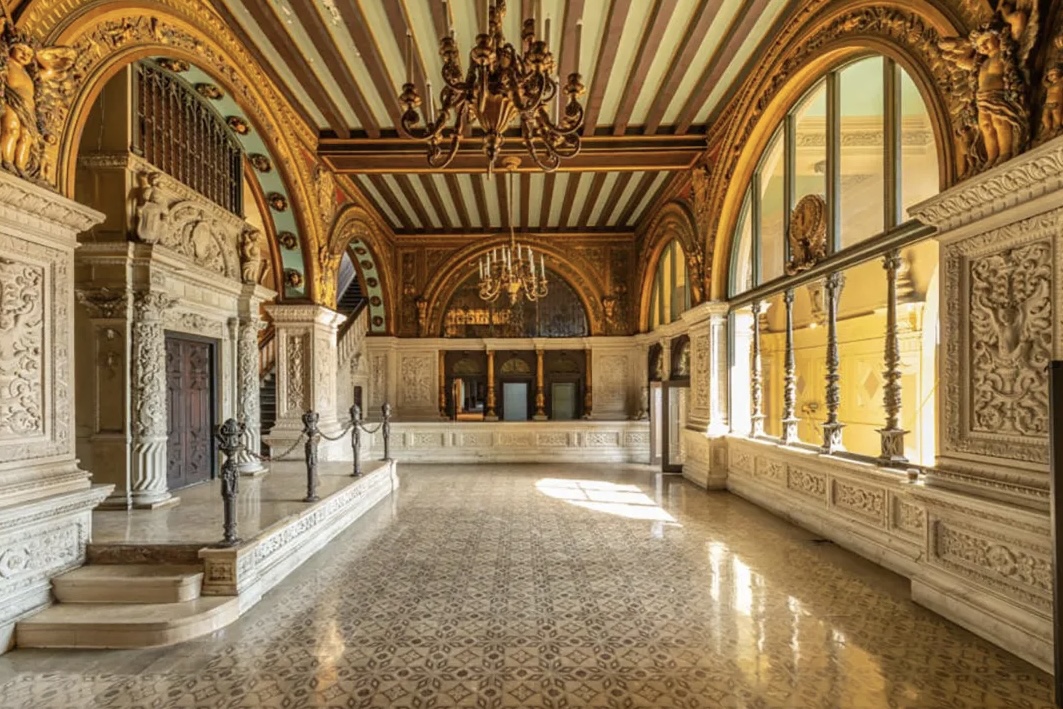 Every year a jury panel of industry experts, including architects, construction firms, owners and developers select winners from a pool of hundreds at their annual LA Architectural Awards Ceremony.
Last year, Downtown's Sixth Street Bridge took home the Grand Prize. This year, thanks to architects Georgetown Company, the Herald Examiner Building on Main Street – Downtown won again! 
And what a celebration it was.
Nearly 350 leading architects, designers, building owners, developers and city and state officials gathered at the awards ceremony held Thursday, November 16, 2023 in Hollywood.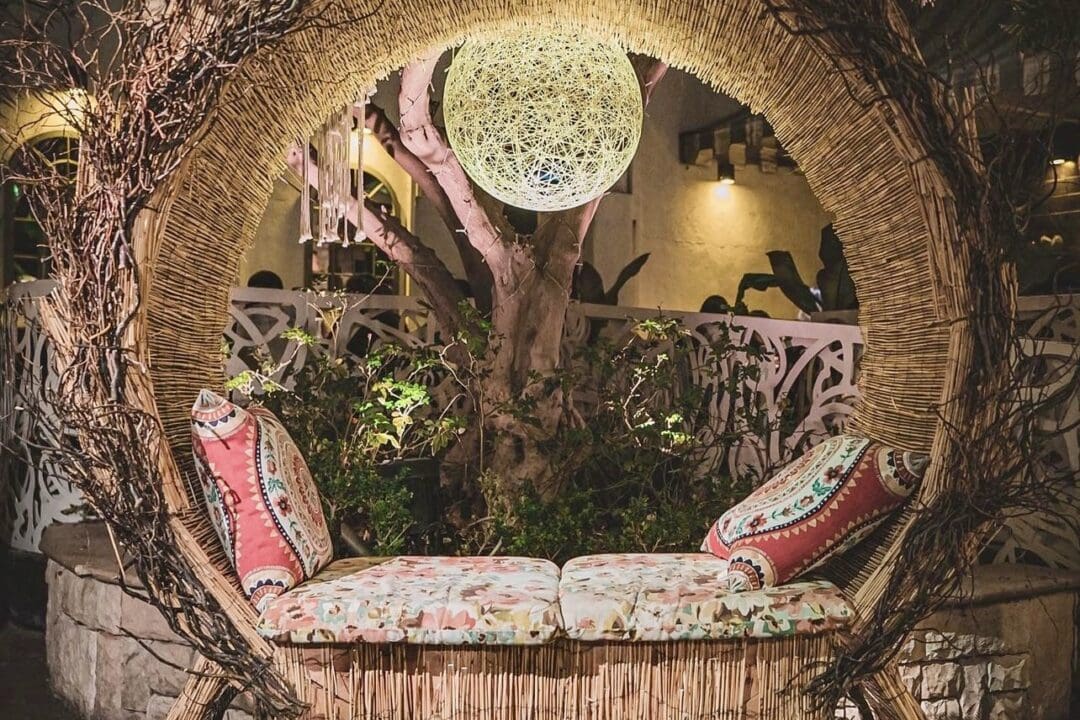 Breaking out the good stuff, this year's celebration differed from those in the past with a majority of previous galas held during morning hours, in conventional hotels with modest Champaign toasts. 
This year, the hearty crowd of top executives currently building Los Angeles and beyond gathered around a full bar of top shelf spirits and robust wines at the mysterious, jungle themed Hollywood hideaway, La Mesa Club on Cahuenga Blvd. Mixing and mingling in exceptional cocktail and business attire meant to be admired under the soft caress of moonlight.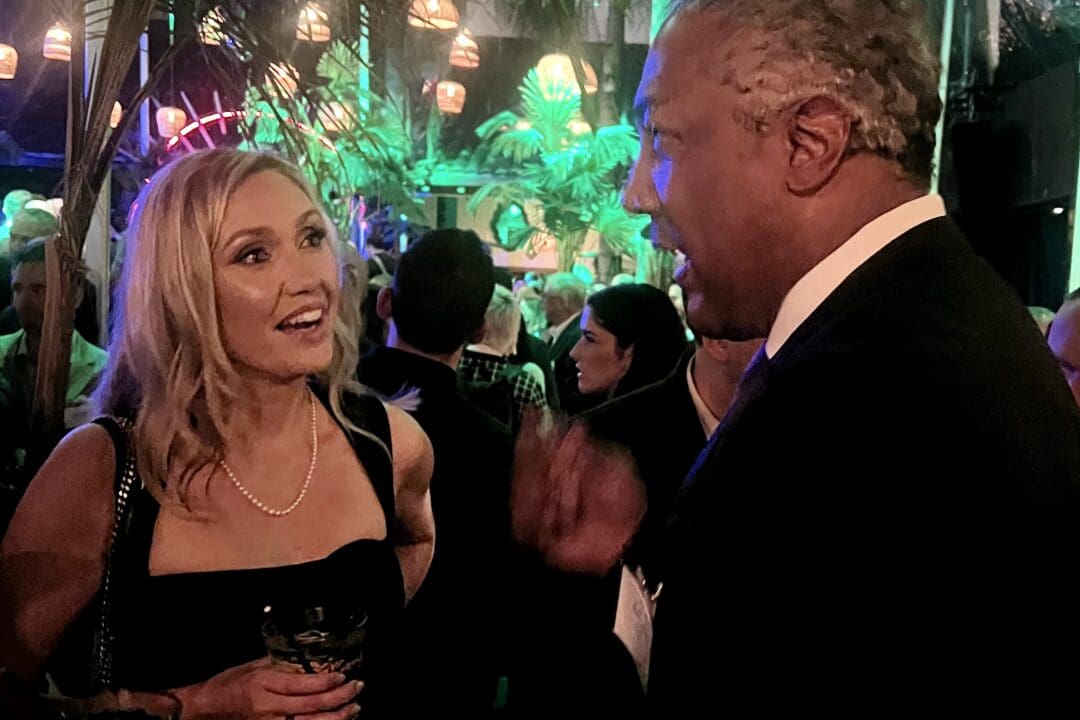 Guests enjoying opening reception at LA Architectural Awards at La Mesa Lounge – Photos by DT Weekly
With libations well underway, the venue opened to a massive dining hall where servers continued the pours, adding fine wines, steak and salmon plates to over forty lavishly decorated tables.
As the lights dimmed with speakers underway, the atmosphere was just a tad bit more jovial and light hearted as guests sat through the presentations with emotions a bit more elevated throughout the duration of the night's prestigious event. 
Over four dozen projects were recognized for design innovation with the Chairman's Award going to UCLA, and the Community Impact Award going to The Beehive in South LA.
"This year the LABC is honoring projects that improve communities and neighborhoods in substantial and intentional ways," said Mary Leslie, president of the Los Angeles Business Council. "Our honorees embody innovative designs that were not only crafted to reflect the needs and dreams of the people they were designed for, but created as spaces that facilitate progress."
The annual awards presentation featured, for the first time, a notable new "Adaptive Reuse" awards category, honoring projects that have reimagined existing sites in Los Angeles and are transforming them for current and future Angelenos; like most of downtown's refurbished landmark buildings. 
Initially commissioned by William Randolph Hearst in 1913 and designed by California's first licensed female architect, the Herald Examiner Building in Downtown L.A. has a storied history for both the people who walked its halls and those who relied on the Los Angeles Examiner for their daily news. In 1989, the paper ceased publication and the building remained largely vacant until 2015, when The Georgetown Company began efforts to restore and reimagine it.
The redeveloped space is now occupied by ASU California Center for higher education and as commercial space, which are helping to revitalize not just the building itself but also L.A.'s downtown re-emerging neighborhood.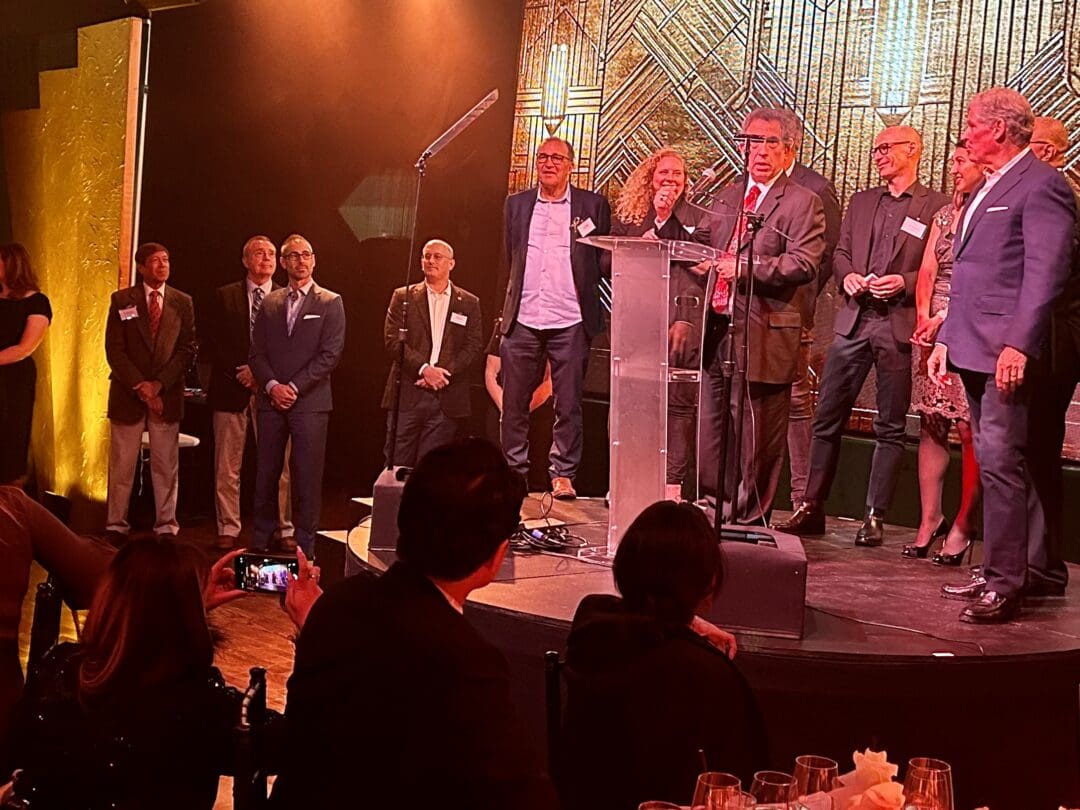 Georgetown Company accepting the Grand Prize – photo by DT Weekly
"When we began the restoration of the Herald Examiner Building, we focused not only on preserving the historic character of the building but also on ensuring the end result would support the ongoing revitalization of the neighborhood," said Michael Fischer, Managing Director of The Georgetown Company. "We are so glad the city of Los Angeles re-embraced this celebrated building as a place where people can not only be inspired but also have the space to pursue new opportunities."
Congrats Downtown, we did it again!
For a full list of winners and photos of this year's winning projects, visit the Los Angeles Business Council website at labusinesscouncil.org