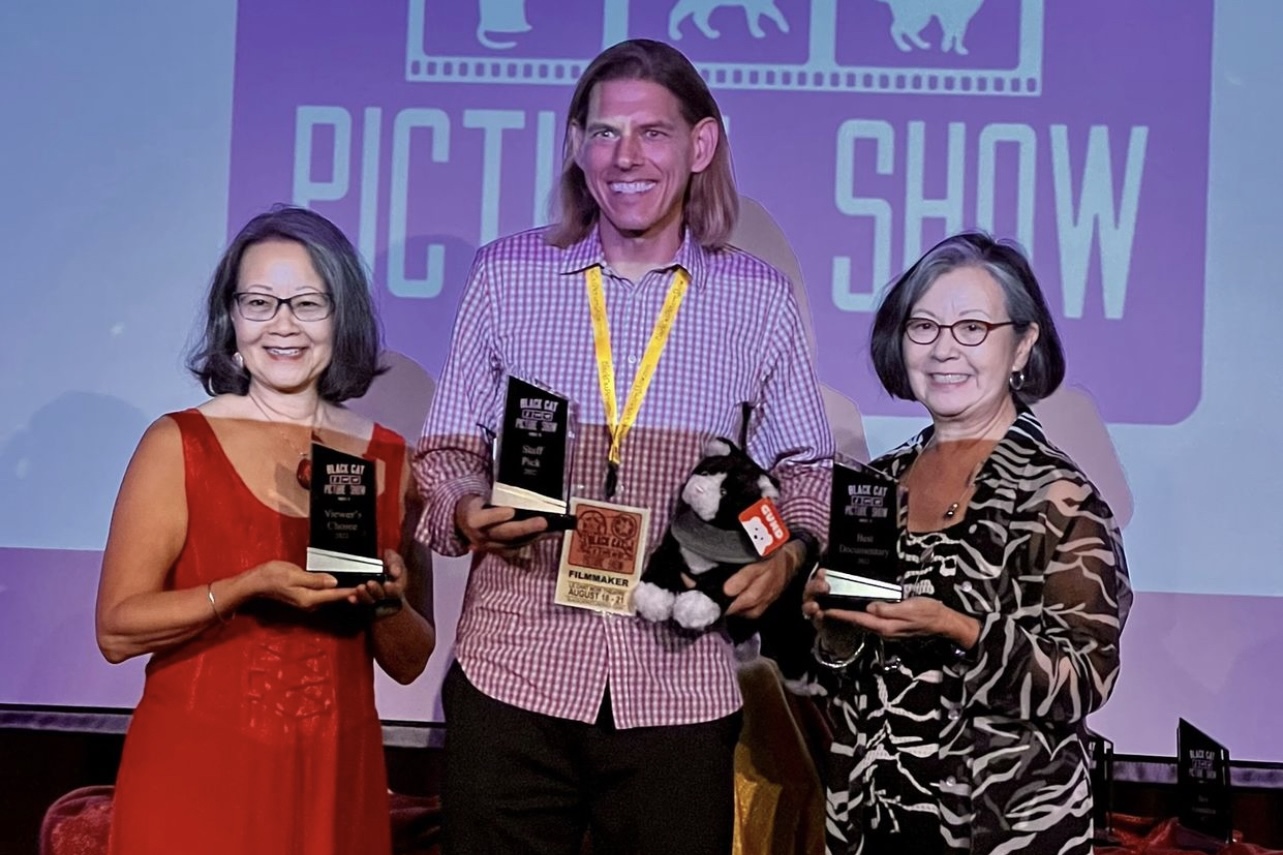 The critically acclaimed documentary, Blurring the Color Line by Crystal Kwok has received awards for Best Documentary Film and is now preparing to screen opening night during the DTLA Film Festival, September 15th.

Blurring the Color Line is a documentary film directed and produced by Crystal Kwok which fills in the blanks when it comes to African American and Asian American relations during the 1930s Jim Crow era in the South.
Sign up to receive our popular Get2DTLA Newsletter
If the Chinese are forced to sit on the bus, but, there was no media attention… did it really happen?
Although much has been written about black and white involvement during segregation in the South, there has been fat less discussions centering around the social placement of Asian Americans during this time.
Blurring the Color Line explorers the racial barriers beyond the two-sided narratives of black and white inviting thought provoking commentary and critical conversations about the past. In addition, the documentary written by Crystal Kwok is taking on today's Afro-Asian tensions by looking at our connective past.

Grandma knows best…
Blurring the Color Line is inspired by Kwok's grandmother's story about her family's grocery store in Augusta, Georgia.
Her family grew up in a Black neighborhood and they share stories about their personal experiences throughout the film.
The film showcases perspectives from voices outside of the family and broadens the scope to entice necessary discussions between marginalized groups.

"Making Blurring the Color Line has forced me to dig deep into the cracks of American history, of what is told, forgotten, or erased. It was important for me to weave in the significance of how the larger structure of segregation worked in the deep south and how that paved the way for the Chinese immigrants to enter. It begs us to ask where the Chinese, or any other minority for that matter, fit in on the color line and how it affected their sense of identity and attitudes towards Black people. Why were they able to go to white schools but had to live in the black neighborhood? Why did certain Chinese families allow or not allow their children to play with their black neighbor kids? How do these behaviors speak to today's racial tensions?"
Blurring the Color Line has received awards including the Courage award at DisOrient Film Festival and Mira Nair Rising Female Filmmaker Award at the Harlem International Film Festival, and Best Documentary Film Award at JXN Film Festival and the Black Cat Picture Show.
Critics claim, Blurring the Color Line is a step towards having a better understanding of the past in efforts of changing the future with the realization that both Asian and Black groups have faced hardships and lack of proper representation in the media.
For more information about Blurring the Color Line, please visit: https://www.blurringthecolorline.com