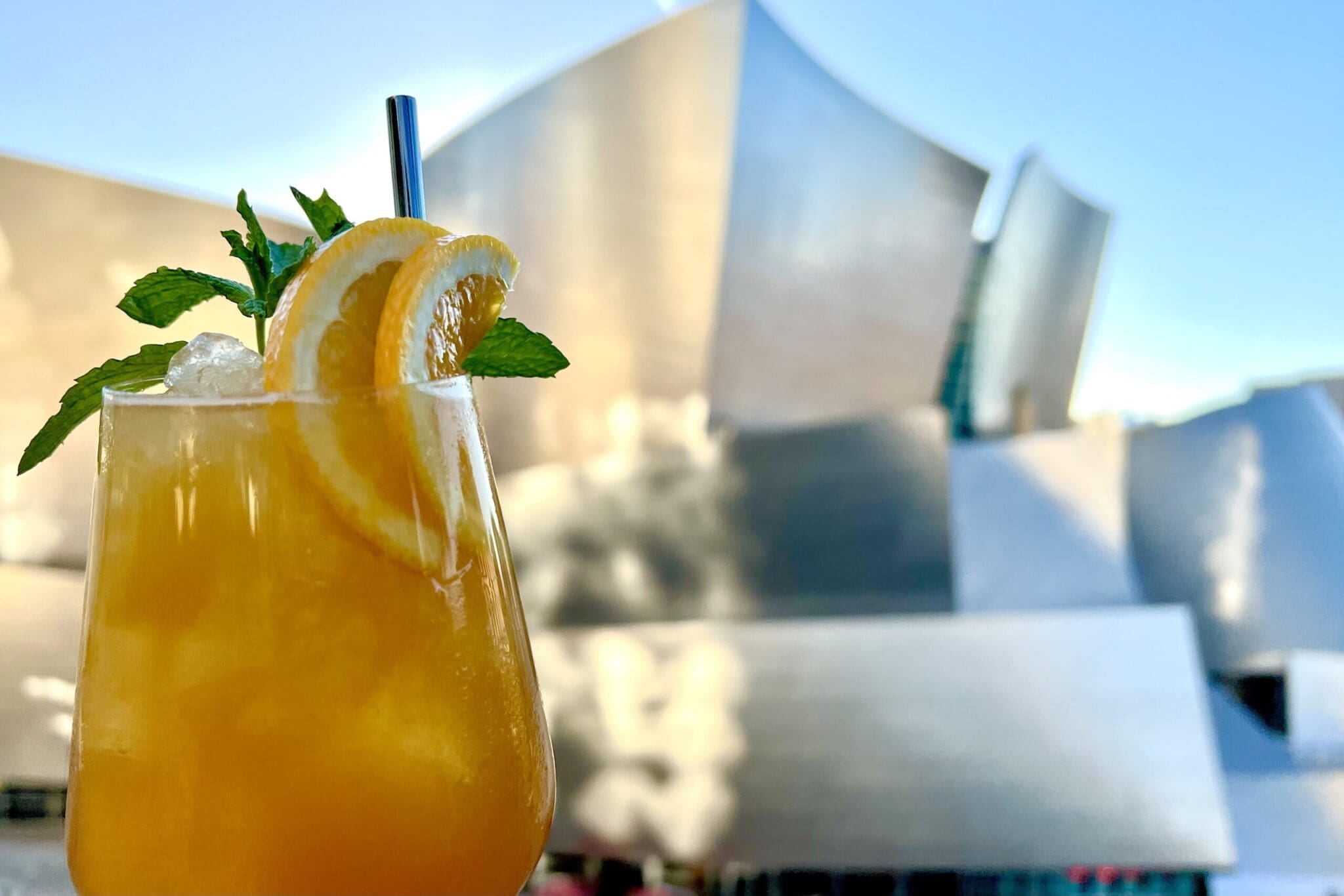 Conrad Los Angeles on Grand and Bunker Hill is officially open. The tip of the iceberg when it comes to the Grand Design slated for a Bunker Hill. The hotel is the first California property for Conrad Hotels & Resorts, one of Hilton's three distinct luxury hotel brands. The hotel is so impressive in style and design, it just may be the best new hotel in Downtown Los Angeles.
When they say luxury, they mean it.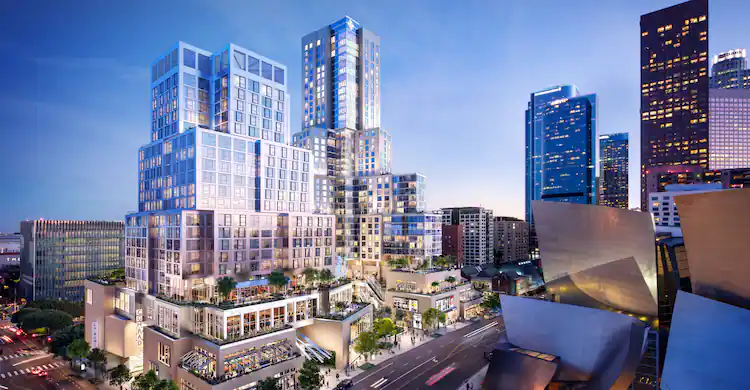 Designed by legendary architect Frank Gehry with interior design from world-renowned Tara Bernerd & Partners, the contemporary Conrad Los Angeles is home to two original food and beverageconcepts from Chef José Andrés and ThinkFoodGroup, a cutting-edge spa and unparalleled views.
The 305-room hotel immerses guests in the dynamic energy that fuels the city's cultural corridor.
"We are excited to expand Hilton's West Coast presence with the debut of the first Conrad Hotels & Resorts property in California, one of our largest growing markets in the U.S. This is a monumental occasion as we open the doors to this incredible property amid downtown Los Angeles' development boom and we are looking forward to offering guests an unrivaled, luxury hospitality experience in this sought-after destination," said Danny Hughes, executive vice president and president, Americas, Hilton.
"As Conrad Hotels & Resorts' West Coast flagship property, Conrad Los Angeles encapsulates the bold, innovative and entrepreneurial spirit of the brand. The luxury hotel adds to the brand's expanding footprint which includes recent openings in Las Vegas, Tulum, Sardinia and Nashville. As with all properties in our portfolio, guests at Conrad Los Angeles can expect contemporary and sophisticated design, impressive culinary delights, exceptional spa offerings, a curated art collection and an unbeatable location in the city's cultural epicenter, further embodying Conrad Hotels & Resorts' boundary-pushing essence that inspires our guests globally," said Matt Schuyler, chief brand officer, Hilton.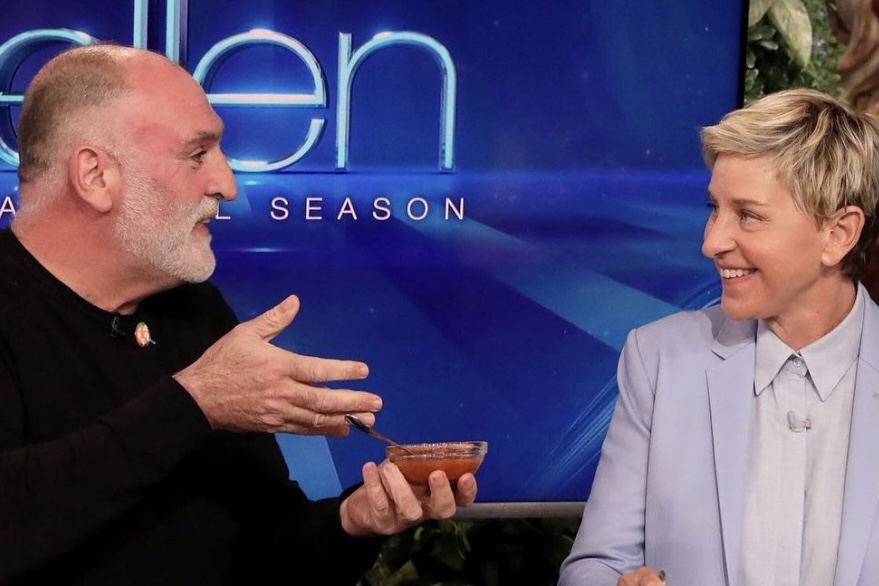 Conrad Los Angeles welcomes award-winning chef and humanitarian José Andrés back to Los Angeles with original dining concepts and an elevated cocktail bar making their debut from ThinkFoodGroup.
Located on the 10th-floor of the Conrad each with its very own captivating view, is one if three luxury dining and lounge destinations.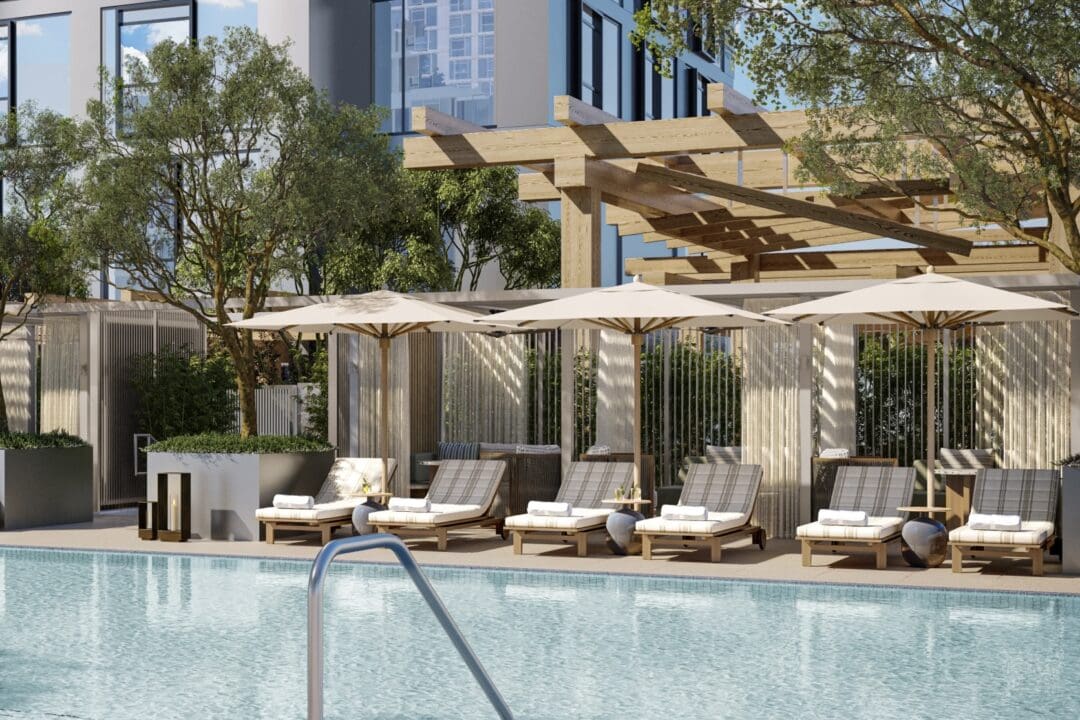 First stop, overlooking the iconic Disney concert hall, San Laurel, taking guests on a tour of flavors that find their roots in Spain. Highlights include Bone-in Wagyu Ribeye; Grilled Romaine with Manchego Espuma; and Roasted Celeriac Carpaccio.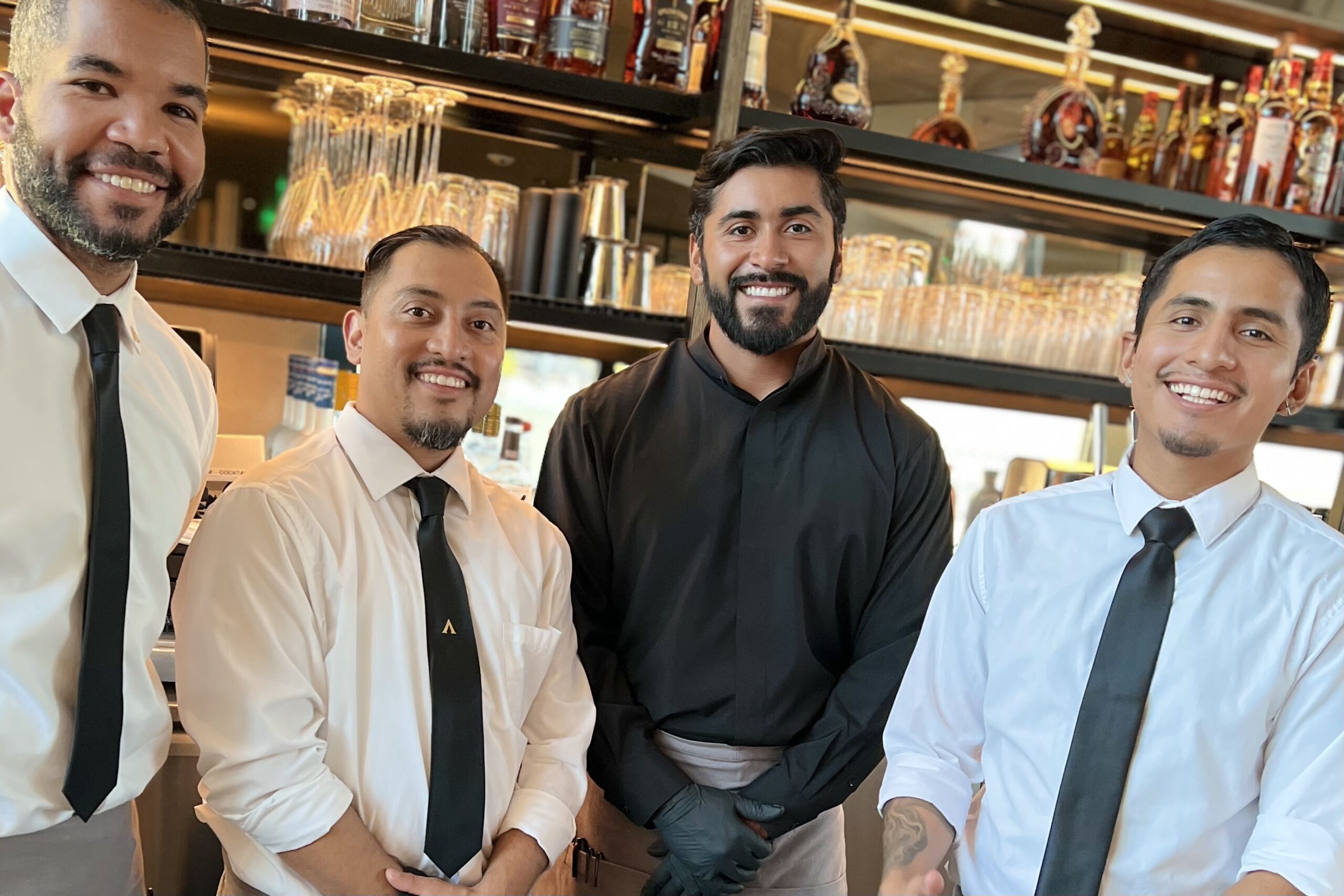 Just across from San Laurel on the outdoor terrace with a clear view of City Hall is Agua Viva, Conrad's chic rooftop restaurant where Andrés serves Latin and Asian fusion. Highlights include the Ribeye Burger; DIY Handrolls; and Piña Borracha.
On the property's roof deck, enjoy Airlight, a pool deck offering a vibrant menu of handheld bites, creative cocktails and of course, even more stunning views of DTLA. Shareable menu items include Tiki Punch Bowls, Grilled Skewers and house-made Push Pops.
Yet, the centerpiece lounge on the 10th floor is definitely SED, designed to celebrate popular spirits and flavors in addition to seasonal fresh fruits and vegetables from the west coast, SED is by reservation only snd we'll booked advance. Highlights include Tomato Rosette and Japanese Whisky Milk Punch.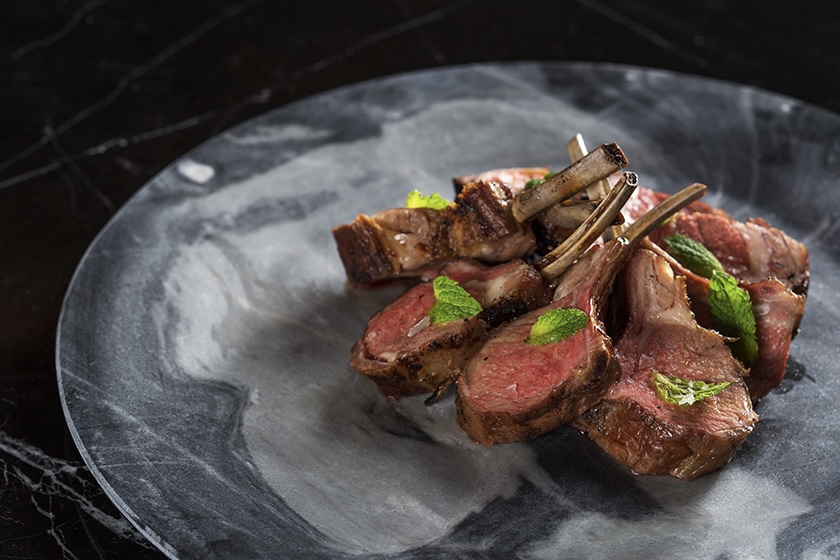 "The opening of Conrad Los Angeles establishes a new category of luxury hospitality in downtown LA inviting travelers to immerse themselves in the neighborhood's world-class art and entertainment venues like never before," said Rick Vogel, executive vice president, Related Companies.

Frank Gehry was honored by LA Mayor and CD 14 Councilmember Kevin DeLeon during the Ribbon Cutting Ceremony held the morning of July 13th.
Gehry's visionary architecture and internationally-acclaimed interior design from Tara Bernerd & Partners, Conrad Los Angeles embraces the vibrant creativity of downtown LA.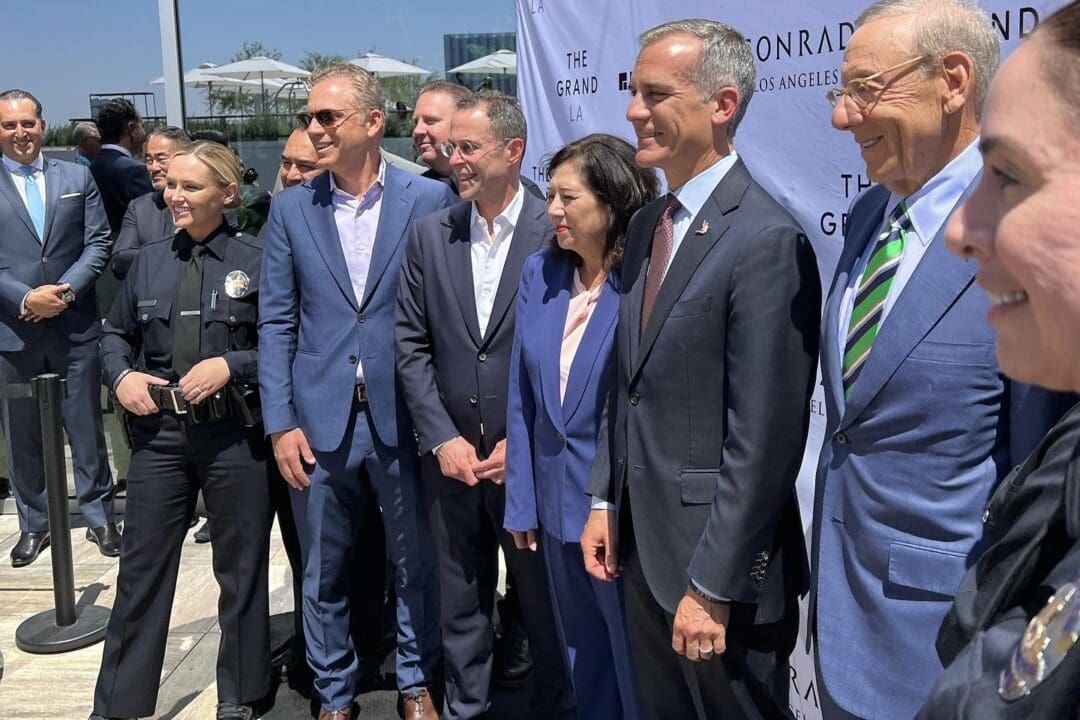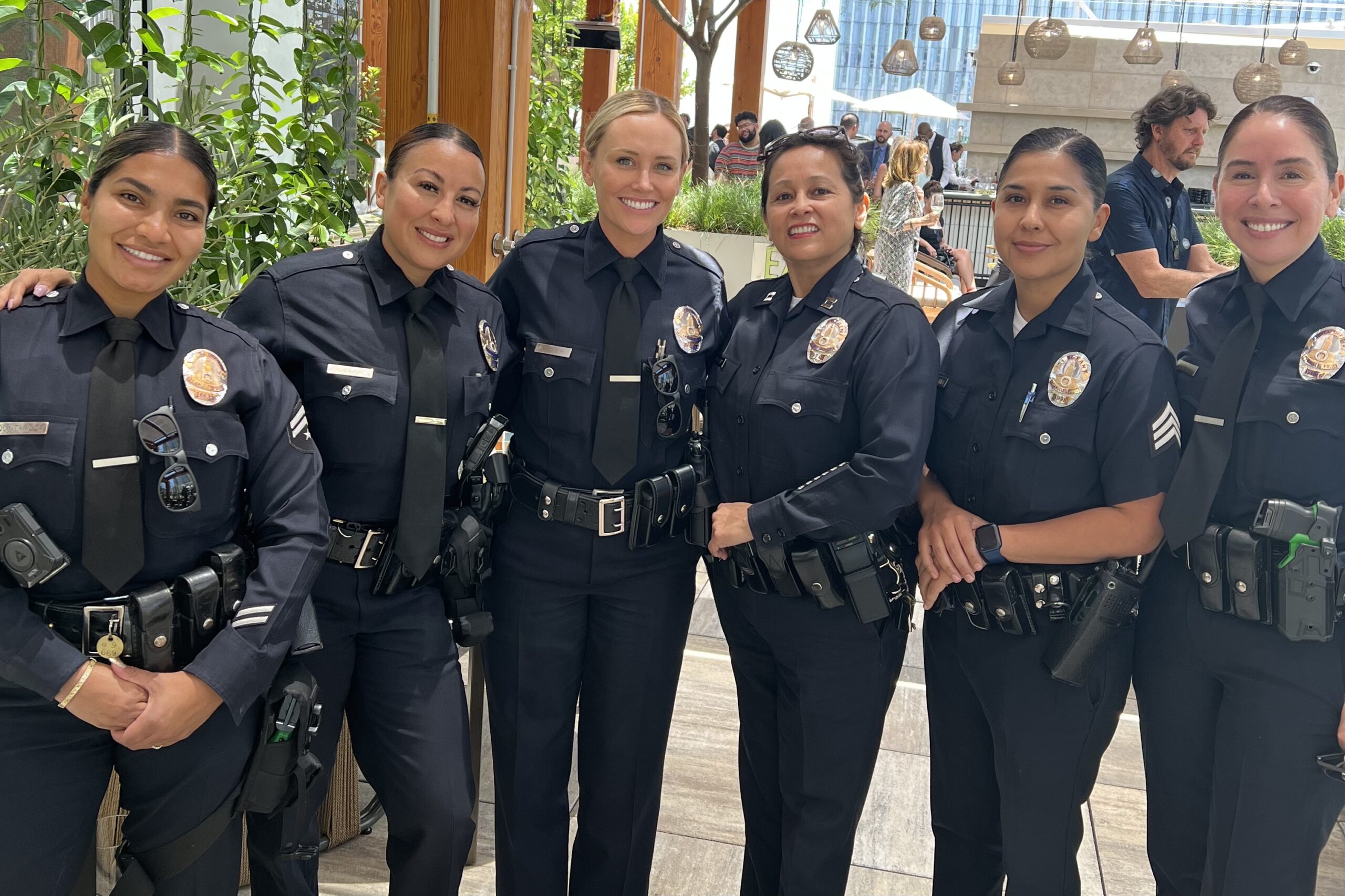 Upon entering the hotel, guests will find themselves transported to a chic, seductive atmosphere.

The arrival bar offers a striking piece of history, made out of polished and glazed molten lava that is 11,000 years old as well as Ceppo di Gre stone in the lobby from the quarries of Lake Iseo in Lombardy.
Throughout the reception and lobby spaces, there is artwork curated in collaboration Tatar Art Projects, showcasing local artists such as Mimi Jung, Ben Medansky, and Brian Wills.
Casper Brindle continues the theme of California culture with his bright and inviting portal-glyph paintings and artist Jon Krawczyk brings his sculpture work to life on the property's event lawn.
Staying with us?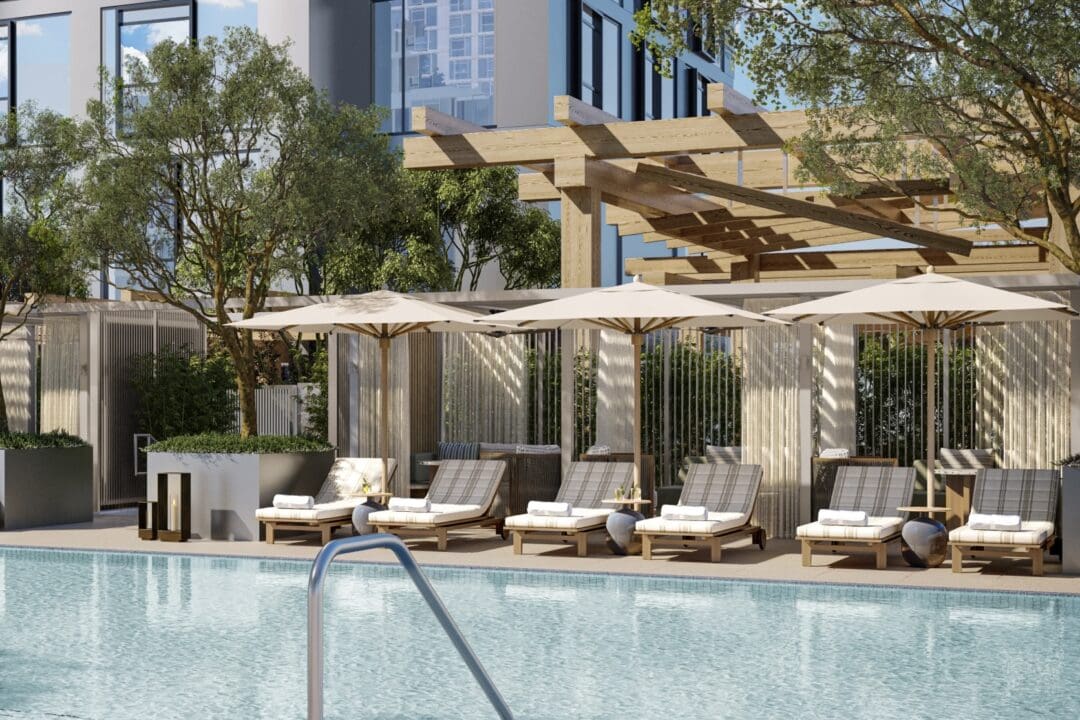 Stunning guest rooms feature in-suite dining, an open wardrobe with seat and mirror, an L-shaped sofa, and a personalized mini-bar.
Accommodations range from standard guest rooms to presidential suites as lavish as any penthouse apartment.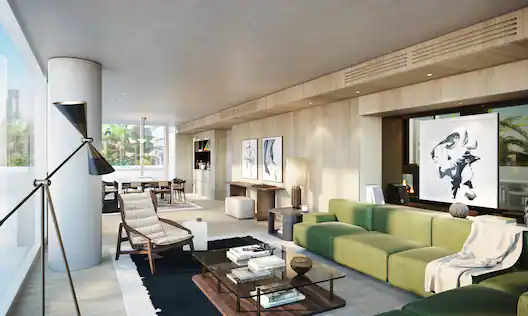 The Grand Avenue Suite (for example) is the ultimate expression of luxury, boasting a private terrace with unrivaled views of the city along with a dining room with six-seat dining table, a formal living room with built in bar, a spacious master bedroom with a five-piece bathroom and walk-in wardrobe.
Serenity in the City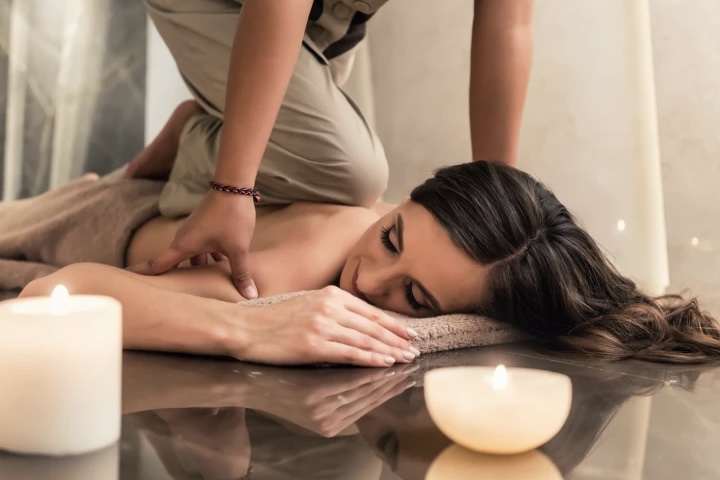 Yes. Conrad's Spa of Serene Los Angeles is led by director of spa Alina Medyanikova. The spa allows guests to explore wellness through a variety of highly-tailored, ayurvedic, and innovative treatments featuring an enlightenment lounge, infrared sauna, and Gharieni Welnamis wavetable.
Events at Conrad
Conrad has incorporated 12,000 square feet of contemporary events and meeting spaces for up to 300 guests, including a 4,800 square foot ballroom with pre-function space and a connecting terrace to accommodate almost any occasion.
The contemporary hotel is located at 100 South Grand Avenue, Los Angeles, California, 90012.