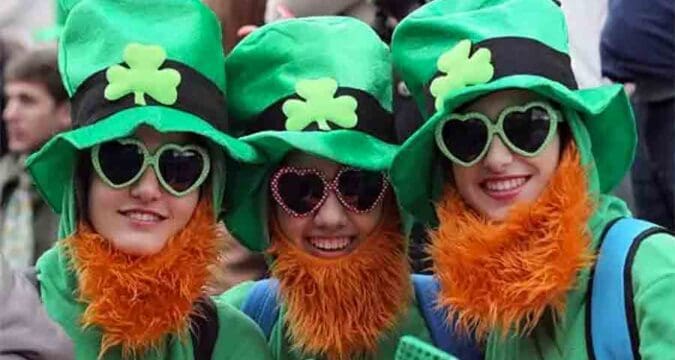 Every year on St. Patrick's Day, Downtown Los Angeles fills with green beer, green clothes, and plenty of Irish whiskey. Thousands of visitors converge upon the city, looking for fun and adventurous ways to celebrate old Saint Patty. But amidst all the fun and revelry, few have heard the cautionary tale of the DTLA Leprechaun.
This mischievous little guy also comes out each year, pulling pranks and causing trouble for unsuspecting party-goers, all in a ploy to ensure that nobody gets lucky enough to uncover his hidden pot of gold. If you're not careful, you might just fall victim to his tricks, and the end of the rainbow could mean a cold, hard jail cell, or worse.
Here are some DTLA survival tips we use to help avoid the Leprechaun's wrath and have the funniest, safest St. Patrick's Day celebration in DTLA ever. May the luck of the Irish be with you.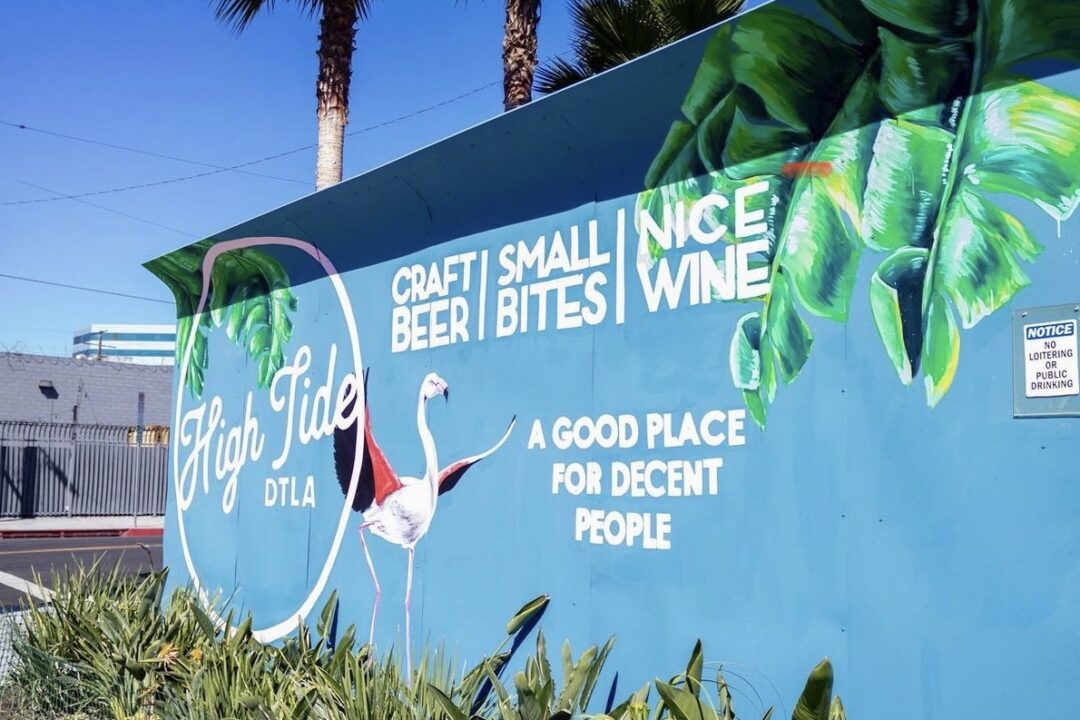 Stay hydrated: One thing the DTLA leprechaun hates to see is a sober person on St. Patrick's Day. Sober persons can easily spot Leprechauns, and he's not about to let people see him without a fresh mani/pedi. He spends all year coming up with spells he can cast on some of the most treasured watering holes so bar owners become mesmerized and offer amazing drink specials to entice us. How can we resist? Bar-hopping has become the tradition in DTLA, and we've got one heck of a bar crawl planned in the Arts District.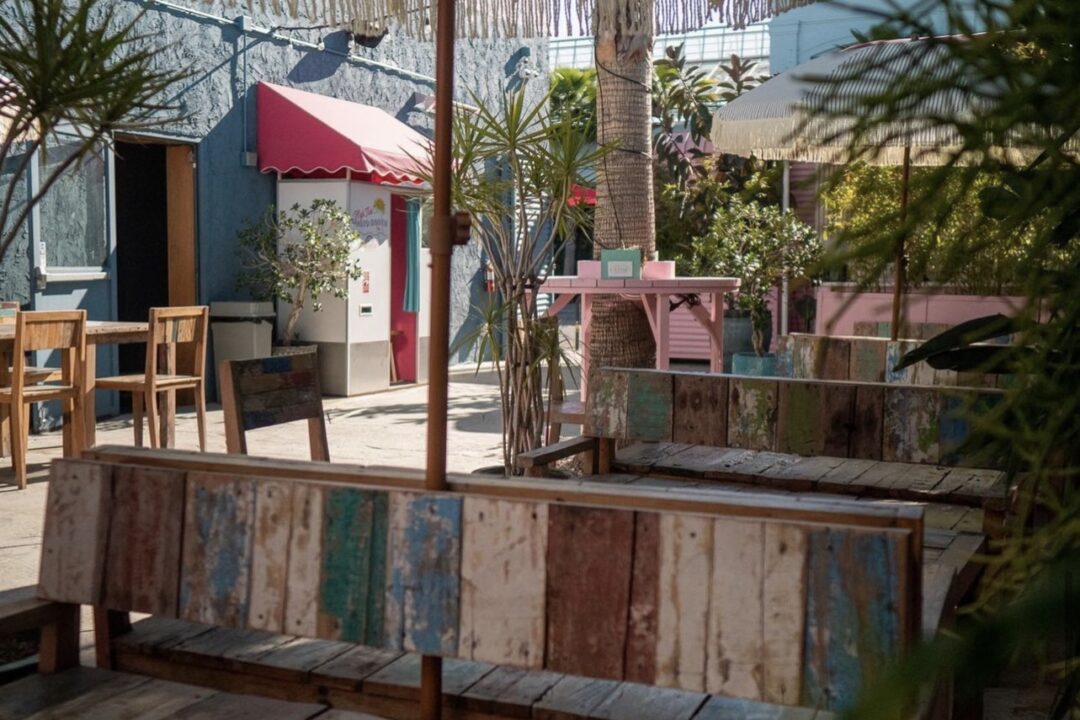 The Unholy Trinity Bar Crawl featuring Slane Irish Whisky and craft-beer selects pulls the community and popular bar spots High Tide, The Escondite, and the Mermaid Bar together from 1-9 pm in a quest for luck and a free "I Survived the Unholy Trinity" t-shirt when you patronize each location. Get your passport photo taken at High Tide then get your passport stamped by ordering specialty drinks at ALL 3 bars. It's a great way to celebrate and dress appropriately for the day's festivities.

Plus, we all know what the DTLA Leprechaun will do if he sees someone not wearing green.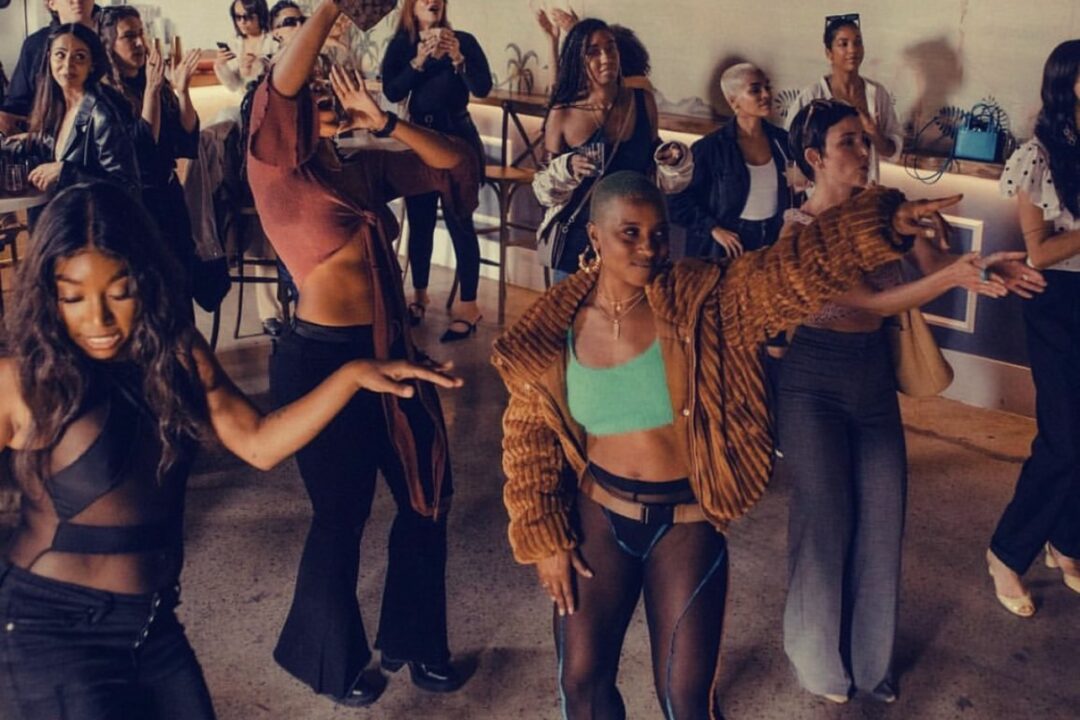 You want to know what else the leprechaun doesn't like? Water.

He knows if you get too dehydrated, your eyes will dry up, and you'll never find the four-leaf clover that binds him to grant three wishes. So stay hydrated by drinking plenty of water throughout the day to prevent dehydration and its Leprechaun blinding effects.
Don't Drink on an Empty Stomach: Eat a hearty meal! The DTLA Leprechaun can drink, but he doesn't eat much. This probably explains why he stays overly intoxicated and keeps up with the mischief when it comes to thwarting a good time for happy party-goers. The anger doesn't stem from selfishness or greed; they are just hangry.
There's a four-leaf clover at Engine Co 28, a unique establishment located in the Financial District just north of Fig and 7th. This old firehouse, built in the early 1900s, offers a festive St. Patrick's Day menu including $7 Green Beers, $10 Irish Mules, shots of Jameson with a Beer for $12, and Irish Car Bombs made with Irish cream, Irish Whiskey, and dark Irish Guinness for $12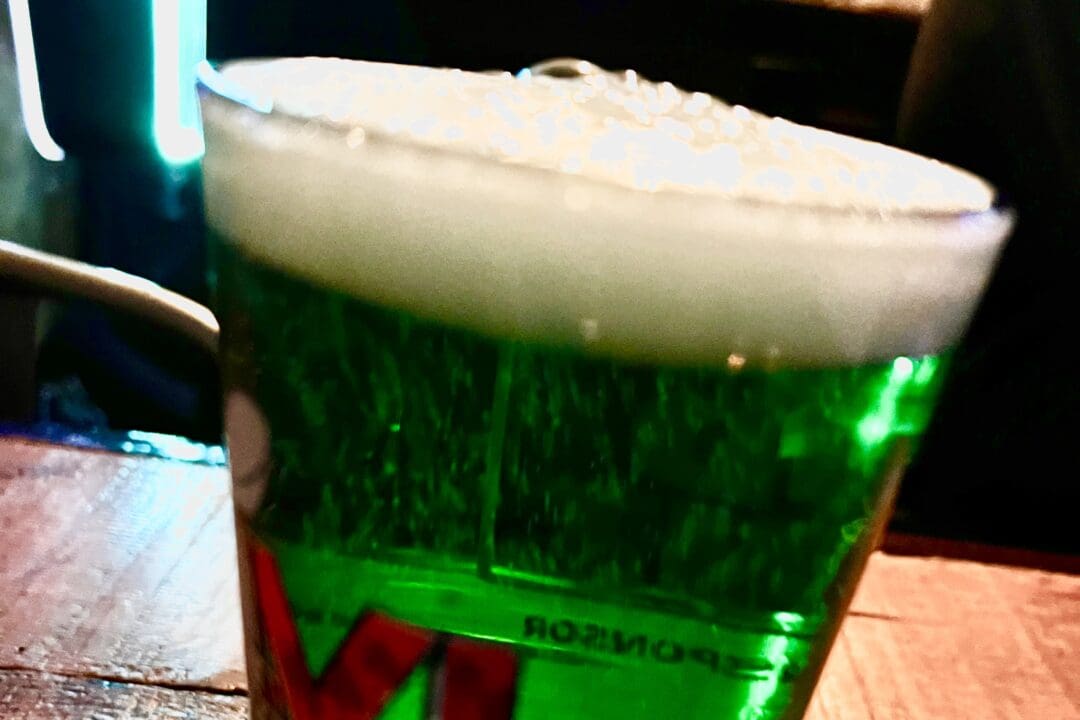 And that's just the tip of the clover when it comes to fun and St. Patrick adventure at Engine Co. Their delicious menu offers a variety of American Comfort Foods including Crispy Chicken Sandwiches, Fish and Chips, and BBQ Ribs. And with plenty of room for party-goers, this spacious, history-laden building is the perfect spot to join in the merriment for St Patrick with large groups of old and new friends.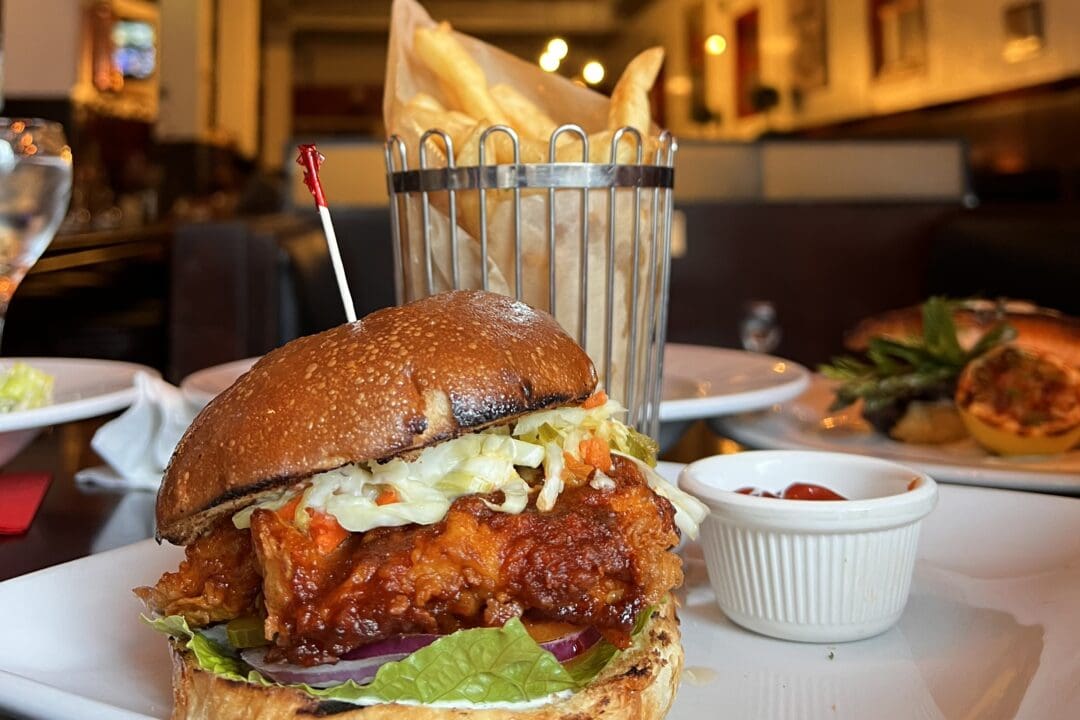 So, now you've found the lucky leaf, you'll need to find the DTLA Leprechaun, use the clover and make him lead you to the gold. The DTLA Leprechaun may want to see you fall into the trap. When searching for the miniature rascal, stay aware of your surroundings and do prior research to fully understand the area of DTLA you're in. Downtown is a great place to visit, but some parts are known to have higher crime rates. Also, avoid confrontation. With whiskey being the drink of choice, over-intoxication and impaired judgment can go hand in hand. Avoid petty arguments and walk away before things get too heated. Be mindful of your alcohol consumption and remember to pace yourself.
The DTLA Leprechaun may not like water, but he sure loves matcha, especially on St. Paddy's day. He'll be up early, looking over plans on his laptop at Civil Coffee on 8th and Los Angeles. You can definitely find him there trying to convince customers to buy him a bright green cup. To make it easier, he's cast a spell at Civil for BUY ONE GET ONE Matcha free all St. Paddy's Day!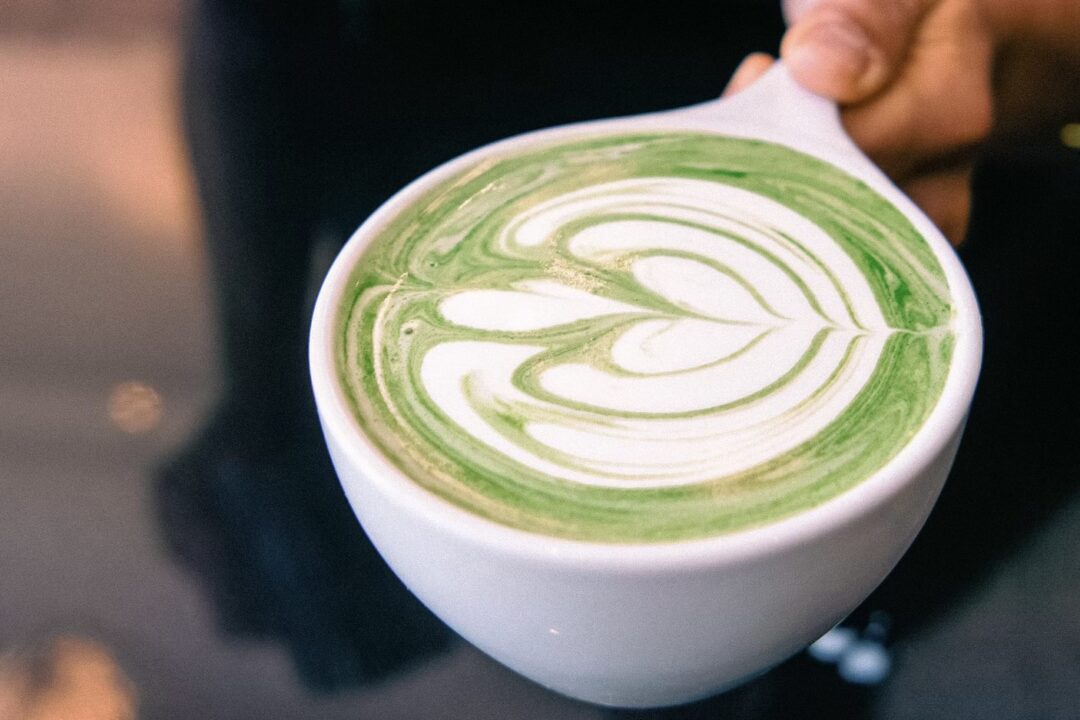 Quick, while he's drinking his matcha, hit him with that four-leaf clover, and he'll be forced to grant you three wishes. Use one wish to find the gold and another to get back home. By no means should the St. Patty party-goer ever think about driving themselves home. You've got the lucky leaf and the gold. Put the DTLA Leprechaun to work as a ride-share driver. Always consider using a taxi, ride-sharing service, or public transportation instead of driving yourself.
Whew. You just survived St. Paddy's Day in Downtown. Plus, you found the clover, you found the gold, and you found your way home. But what will be your last wish?