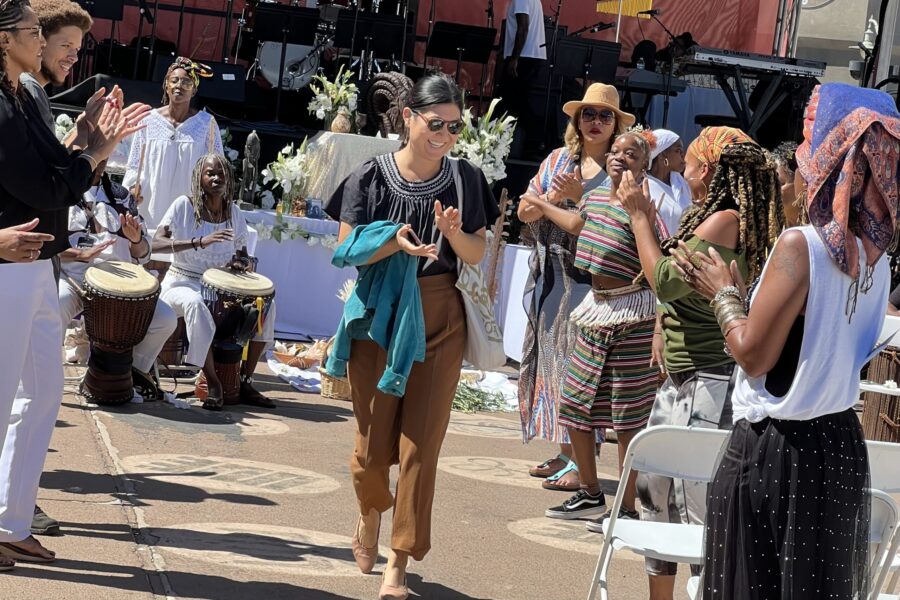 When a death is announced, family, friends and neighbors gather together to celebrate life, express grief, share memories, and make piece with the creator before committing the deceased to cremation or burial.
Although the physical body is gone, the spirit remains, if not only in the hearts of those who love and miss them. 


For those left behind, the effects of death, loss, and grief may linger and have negative consequences for ourselves and our communities.
Sign up to receive our popular Get2DTLA Newsletter

Reimagine is presenting a more fluid way for people to deal with death and dying. A trailblazing event producer out of San Francisco, the nonprofit has held several large festivals in line with the "Death Positivity" movement in San Francisco and New York City, drawing more than 10,000 attendees each. Today, Reimagine events are helping people of all backgrounds face adversity, loss, and their own mortality, and channeling those energies into meaningful action and growth.

Reimagine's founder and executive director Brad Wolfe reflected, "In America, we talk so much about 'me' and turning inward to deal with life's challenges. I think what 'Loss, Life & Love' shows is that it can be powerful, healing, and even inspiring to process the hard stuff together in community."
Recently, Reimagine came to South Los Angeles in partnership with leaders from the historic Leimert Park neighborhood. Together they held a three-day festival entitled "Loss, Life and Love," September 22nd through September 24, 2022.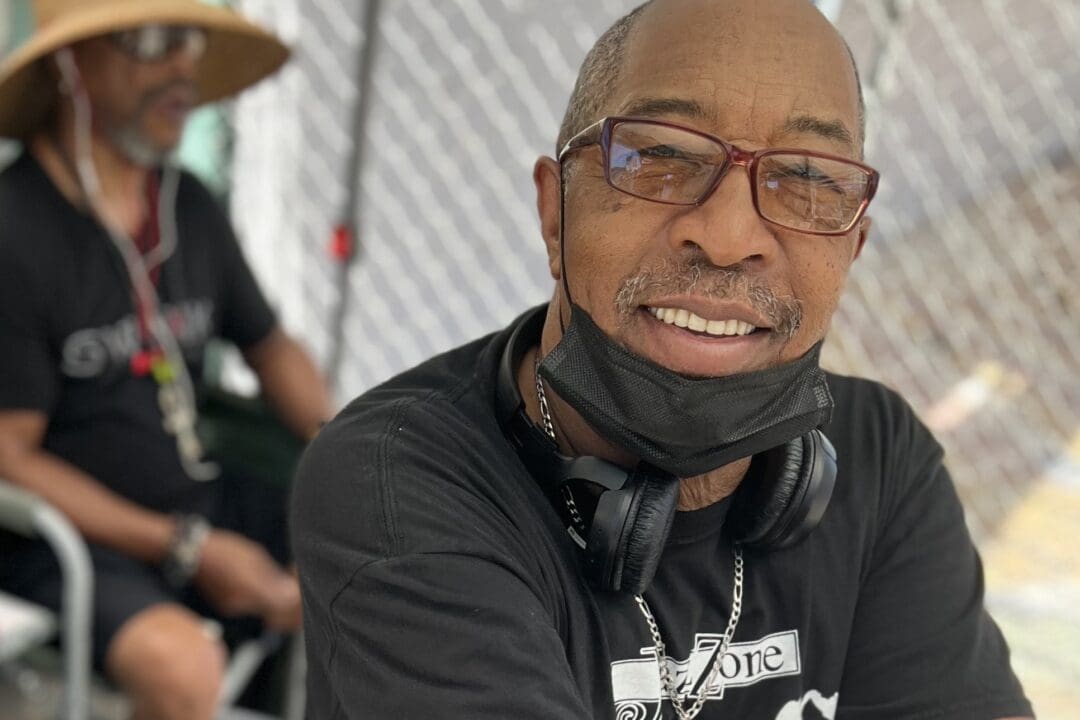 The in-person showcase (streamed live) featured performances and short-form keynote conversations programmed by Reimagine alongside Leimert Park dignitaries, national healthcare leaders, community organizers, DEI experts, actors, musicians, and comedians; all setting the scene for a powerful dialogue on loss, life and love over the course of 3 days.
Kaya Dantzler of We Love Leimert; author and wellness coach Angela Jackson; and Ben Caldwell of KAOS Network, who is affectionately considered the "mayor" of Leimert Park, took on leadership roles with the festival and were eager to destigmatize public dialogue on what it means to process loss.
The festival began Thursday evening with a sold out, opening night showcase inside the historic Barbara Morrison Performing Arts Center.
Financial awareness/literacy educator Misty Wilks hosted WHAT IF I'M THE LAST ONE TO DIE?, with topics centered around Financial Planning and how to deal with the difficulty of emotional grief exacerbated by financial distress.
The workshop USING NARRATIVE STORY TO PROCESS GRIEF: A WRITING WORKSHOP BY A CAREGIVER FOR CAREGIVERS guided participants through the grieving process, by caregiver Jacqueline Revere, with the use of storytelling to help ease the pains of loss.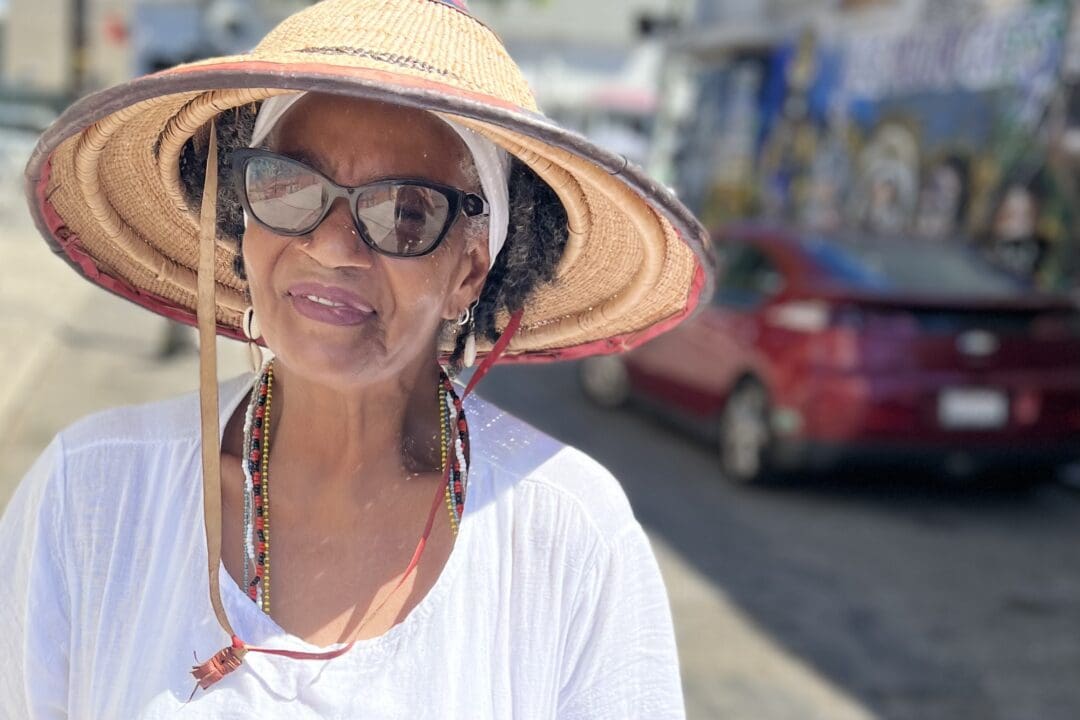 On day three, daylight unveiled a free, six hour, outdoor street concert celebration at Leimert Park Plaza's People St. Stage that brought the festival to a close. The concert began with African drumming, special ritual and unveiling of a community-built altar for participants and community members to honor and process their own losses lead by Rene Fisher Mims, aka Mama Nene followed.
The concert portion of the event was produced by Leimert Park's Phillip "Fish" Fisher and long-time LA event producer Leigh Ann Hahn.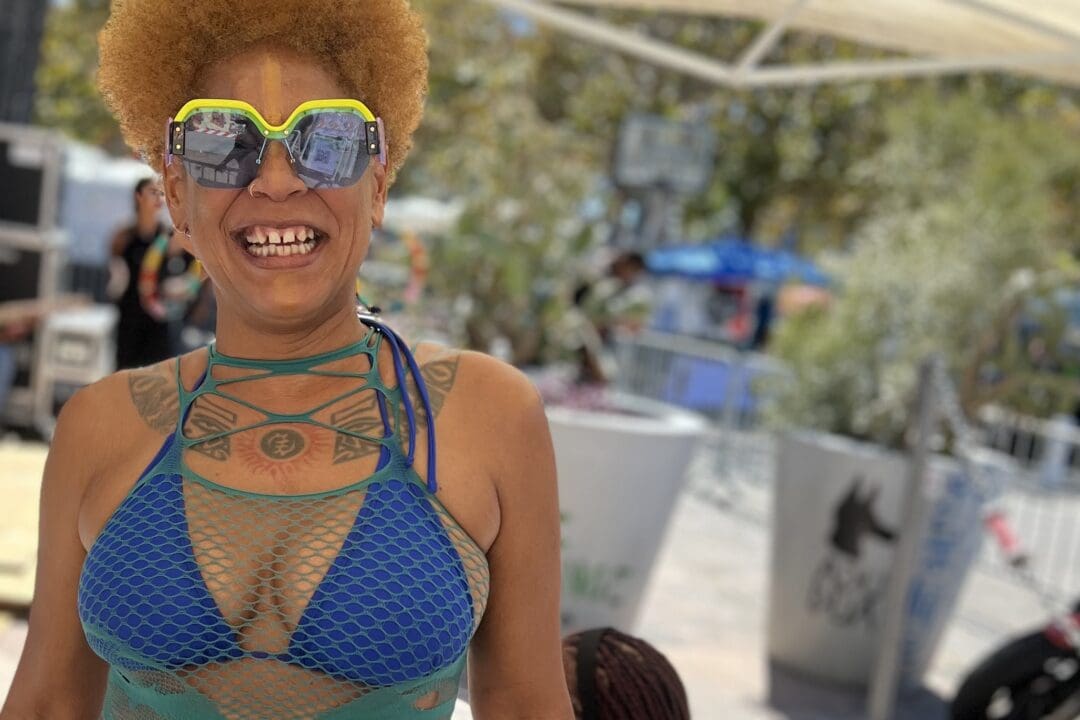 Performers included the prolific Anthony "Brew" Brewster, legendary saxophonist Harold "Stemsy" Hunter, pianist Kenneth Crouch, Grammy-nominated producer Terrace Martin, freestyle rap extraordinaire Supernatural MC, legendary hip-hop maven Mone "Medusa" Smith, powerful vocalist I.Khan, multi-talented musician Georgia Anne Muldrow, singer-songwriter Blvk H3ro, Deploi, Louis King, Kharon Harrison, The Fernando Pullum Community Arts Center Band, and the aforementioned Fisher.

Notable pianist and musical director Kenneth Crouch, of South LA, paid tribute to his late uncle, the gospel legend Andraé Crouch, by bringing an eight-voice choir to celebrate the seven-time Grammy award winner's music with meaning.
While talented musicians and powerful keynote speakers held the crowds captive outside, live-streamed community workshops took place indoors from noon until 5:15pm.
Throughout the duration of the "Loss, Life and Love" event, stage performers and audiences were in full view of the event's centerpiece, an Art Memorial built with momentos belonging to family members who have passed. Others paid specific homage to the many artists, business owners, and residents (past and present) whose contributions transformed Leimert Park into what it is known as today—a thriving cultural community center that seeks to honor both those who have come and gone before us. letsreimagine.org