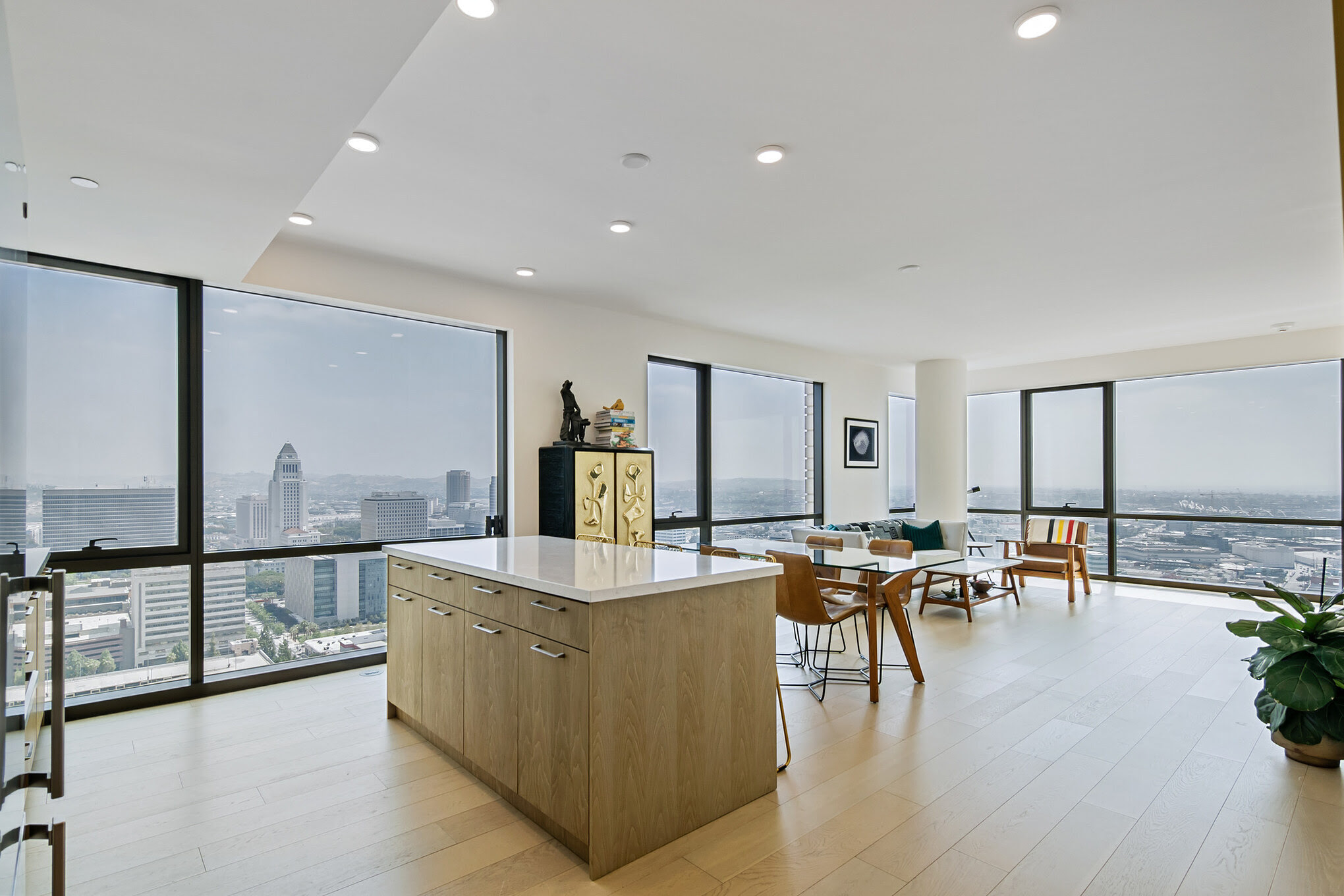 Luxury real estate brokerage firm DPP Real Estate (DPP), a select member of the Leading Real Estate Companies of the World Network, recently announced the addition of Christiano Sampaio, Kevin Gerdes, and Roxanna Godinez of Loftway to DPP. Loftway brings a wealth of experience to DPP, with a total 2021 transaction volume exceeding $51 million.
"Christiano has been in the vanguard of agents, developers, and preservationists who have been instrumental in the revitalization of Downtown Los Angeles," DPP founder Mike Deasy said. "He boldly opened one of the first real estate offices downtown at a time when larger, more hide-bound agencies were avoiding it. As a result, the brand became known for promoting loft living, historic buildings, adaptive reuse, and new construction in DTLA. A brand very much in sync with DPP's."
Sampaio founded Loftway in 2007 after working for some of the largest firms in Los Angeles. The firm initially focused on lofts and condos throughout the city, and it has since become a respected, recognizable Southern California real estate brand. In 2022, Sampiano devoted himself once more to selling real estate rather than mentoring agents and handling the back office.
"With DPP's support and like-minded goals, I can dedicate even more time to servicing my clients," Sampaio said. "I've always had an affinity for George, Mike, and the company. I like them because they are boutique; I like their look and architectural home aspect. I do a lot of lofts, and usually, when clients move out, they want an architectural home."
The partnership adds another dimension to DPP's full-service offering, which includes new developments, an innovative marketing and bidding platform, and two key alliances — one with Cohen Financial, a mortgage brokerage firm, and the other with Side, a venture-backed real estate tech company.
When asked what's next for the firm, founder George Penner said, "The idea of 'home as art' has always been our guiding principle. We'll continue to partner with industry leaders who demonstrate an affinity for that."
Founded in 2005 by Mike Deasy and George Penner, DPP Real Estate (DPP) is one of the largest independently owned brokerages in Southern California, with offices throughout the greater Los Angeles market and over $1.5 billion in annual sales. With over 300 agents, DPP has represented thousands of clients and billions of dollars in real estate transactions. The firm is internationally recognized for its creative vision, dynamic business model, and unparalleled client service. For more information, please visit https://www.dppre.com.