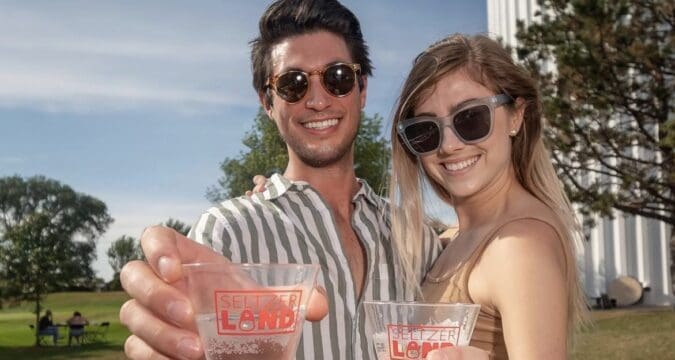 Seltzerland festival is almost ready to fill DTLA tummies with sweet bubbles. The festival is set to take place at Grand Park in Los Angeles.
Creators of Seltzerland Frstival are dedicated to introducing people to the many varieties of hard seltzer flavors and celebrating the lighter side of brews. Kate Levenstien, founder and CEO of Cannonball Productions, producers of the event, explained that they will have over 25 different brands, each bringing at least four different flavors to provide attendees with the opportunity to sample and taste many different kinds of seltzers.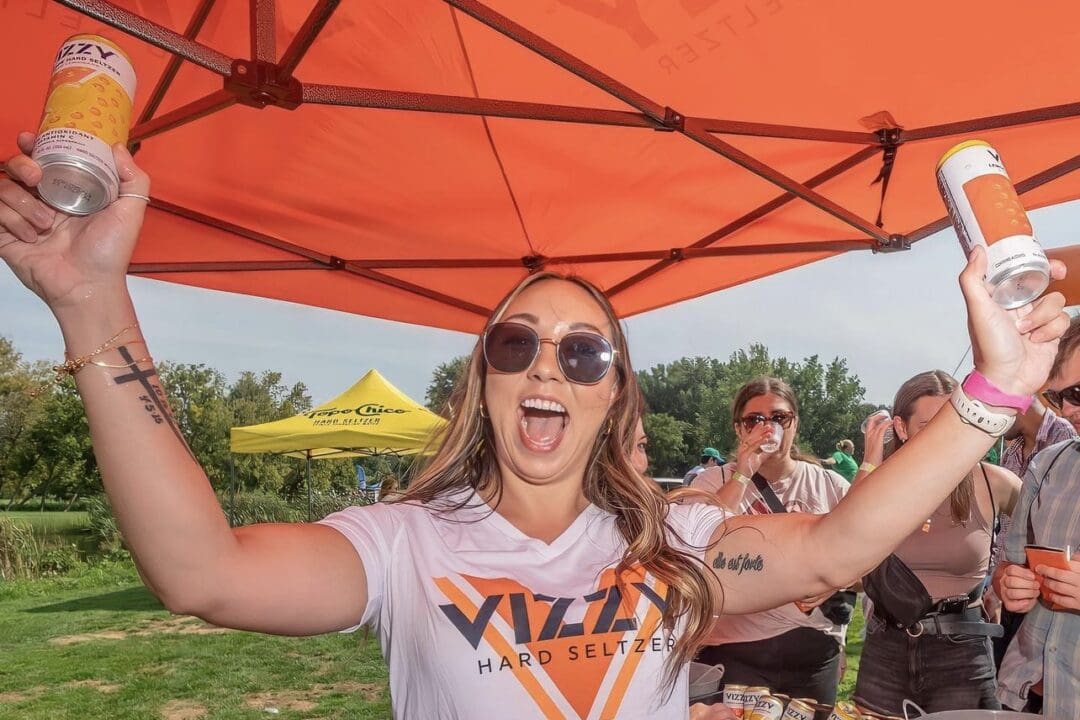 Hard seltzers, which are alcohol-spiked carbonated water drinks, have been growing in popularity in recent years. Industry giants such as White Claw, and beer companies like Heineken USA, Anheuser-Busch, Boston Beer Co. (makers of Sam Adams), and Corona have launched their own versions of hard seltzers. As the trend has caught on, the traveling festival, Seltzerland, has been bringing the fizzy goodness to cities across the US, including Boston, New York, and Chicago.
The festival made its debut in Long Beach last year and now comes to downtown Los Angeles with a lineup of national seltzer makers and local breweries too. Among the locals taking part in the festival will be Anaheim-based Brewery X, which brews several varieties of hard seltzers, including a Huckleberry Hard Seltzer as well as watermelon lime and kiwi strawberry flavors.
For those who want to get the most bang for their buck, they should try the Blackberry Mojito, Jungle Juice, and Paloma hard seltzer flavors that come in between 10-13.5% alcohol by volume. Corona's Storytellers Brewery will also be there, pouring brews like the Pineberry Hard Seltzer and Flightless Dragons Kiwi Strawberry Seltzer, plus hard teas like the Berry Wild Cape Town Hard Tea.
The CANtina is another unique feature of the festival, a sort of a separate beer garden, or seltzer garden, within the festival that is open to all ticket holders. Here, attendees can find canned cocktails with tequila-infused drinks from brewers like Irvine's Caza Azul, makers of tequila sodas that come in flavors like lime, peach, and mango, plus drinks made with Ghost Tequila. The spicy tequila lovers won't want to miss out on the kick from Ghost Tequila.
"I always love the local breweries, I think they always do such a great job," said Levenstien. For those who want to take a break from seltzer and try something different, there will be several food trucks and merchandise vendors, too.
Seltzerland is the perfect event for those who are looking for a change from traditional beer festivals. Hard seltzers have become a refreshing and lighter option for drinkers who want to enjoy the bubbly experience without feeling weighed down. This festival is all about having a good time and exploring new flavors, making it an excellent opportunity to discover your new favorite seltzer.
The festival will take place from 11 a.m. to 6 p.m. on May 13, and tickets range from $49-$75. seltzerland.com