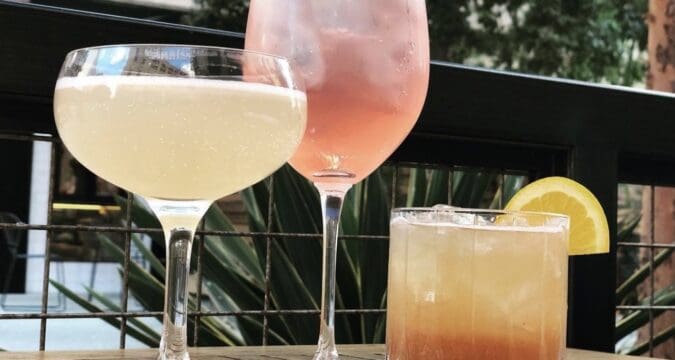 For those who may believe that we're a bunch of entitled urban dwellers, tucked away high above the city inside our posh lofts, basking in our luxury building amenities that make it irrelevant even to go outdoors, they are only half right.
The other half of us enjoy the Great Outdoors in DTLA thanks to the many wondrous outdoor events that offer us fresh air, plenty of space, food and beverage, music, and a sense of community.
Here's a short list of places where we can Do The Most outdoors this week with family, friends and coworkers while visiting Downtown Los Angeles.
1. Stock Up at Vegan Depot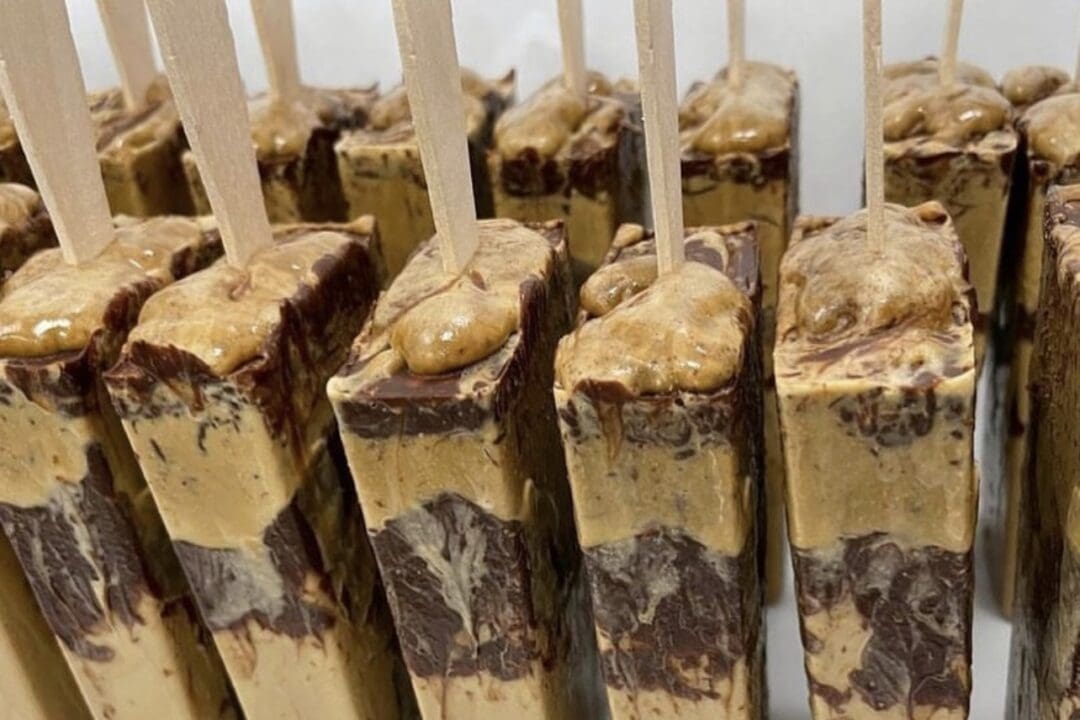 Every once in a while, a pop-up will come along with the ability to change your life.
It's time to hang out every Thursday in the Arts District with yoga, sound baths, music, activities, and a long list of seasoned, vegan vendors – all in one place.
Each Thursday, Vegan Depot will host a weekly vegan pop-up located outdoors at 411 S Hewitt Street. 
DTLA's first major vegan event is set up to host 45 vendors to fit nicely inside a massive outdoor event space. From 4pm to 10pm, the sun sets over rows of organic wares, precious stones, health and beauty aids, apparel, artists, homewares, and fresh, vegan-only food and beverage stands.
Nighttime is the right time at Vegan Depot, as the festivities continue under the stars with live D.J.s, tons of positive people and good old craft beer.
For vegans everywhere, having the largest vegan farmer's market in a major metropolis means finally coming out of obscurity and taking their place as valued members of our community existing for a worthy cause.
This vegan depot is a one-stop shop.
For future DTLA Vegan's looking for a way into the vegan lifestyle, picking up vegan supplies at the Vegan Depot is easy, affordable, and convenient.
Thanks to Vegan Depot; there are now more than enough delicious vegan options Downtown each week to sustain yourself as a courageous DTLA Vegan @vegandepot_dtla
2. TGIF All Summer at RowDTLA
TGIF at Downtown LA's favorite concrete lifestyle mall. This Summer, every other Friday from July 2 through August 27 – retailers at RowDTLA will stay open late to offer special promotions to visitors until 9pm. 

If you're used to hanging out at RowDTLA in the day, you're definitely gonna love hanging out at RowDTLA at night.

Rings of light surround the giant oak that marks the spot where tables of Rappahannock oysters and bottles of Rose can be found together basking in the moonlight.

There's a rotating line-up of LA's most in-demand food trucks on-site to provide new culinary options, and live DJ sets.

What do you call a super buffet offering a variety of foods and dishes, so large it takes up a whole city block?

That's right, Smorgasburg LA is Open and Back in Action.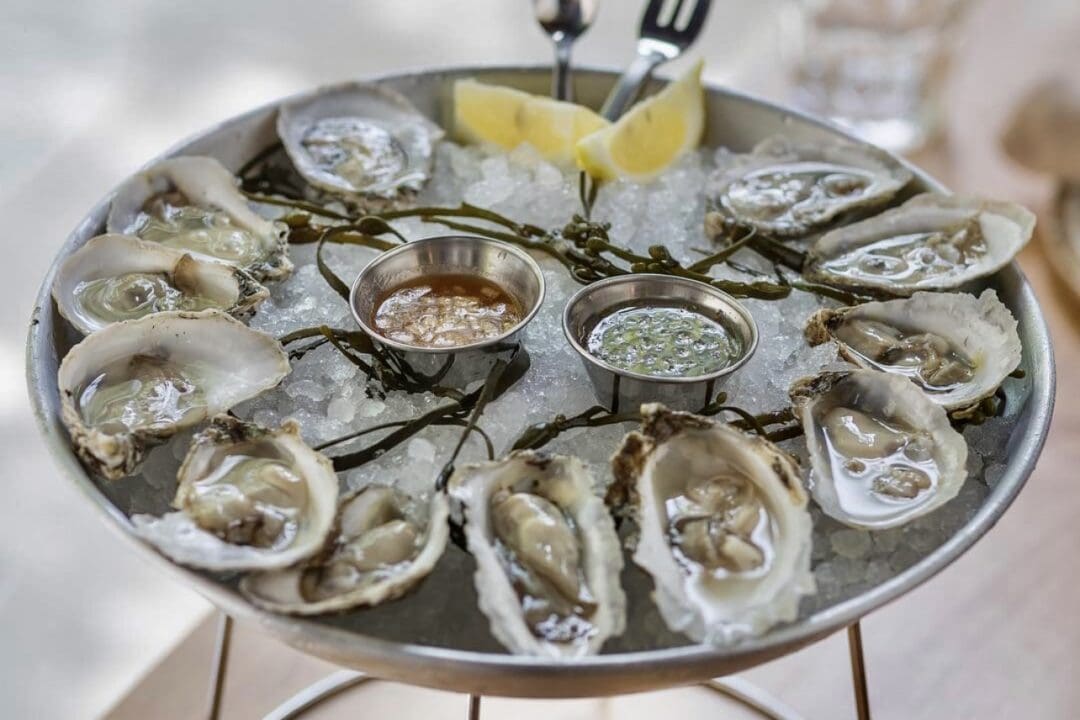 Every Sunday 10am-4pm, we do enjoy DTLAs free and friendly beer and food paradise. So much so we are wiling to stand in line under the hot sun up to an hour in support of our favorite Smorgasburg booths.

About the only thing we don't do at Smorgasburg is pets. So, bring a doggy bag.
3. Avocado Ale Meet Summer!
Avocado Ale is BACK at Angel City Brew, celebrating the 9th-year release of their avocado-infused brew and all-new GuAvacado Ale, two crisp and refreshing Kolsch-style ales.
Which foods taste best with avocado, music, and fun games? DTLA will soon find out as we celebrate all things grown here in California with select vendors and savory food items brought in by mobile kitchens.
All Hail the Ale
GuAvocado Ale still has the same kölsch-style attributes with the subtle flavors of lime, cilantro, and avocados but with an added tropical guava fruitiness that's so appropriate for summer sipping.
4. Soul Selections at Grand Perfs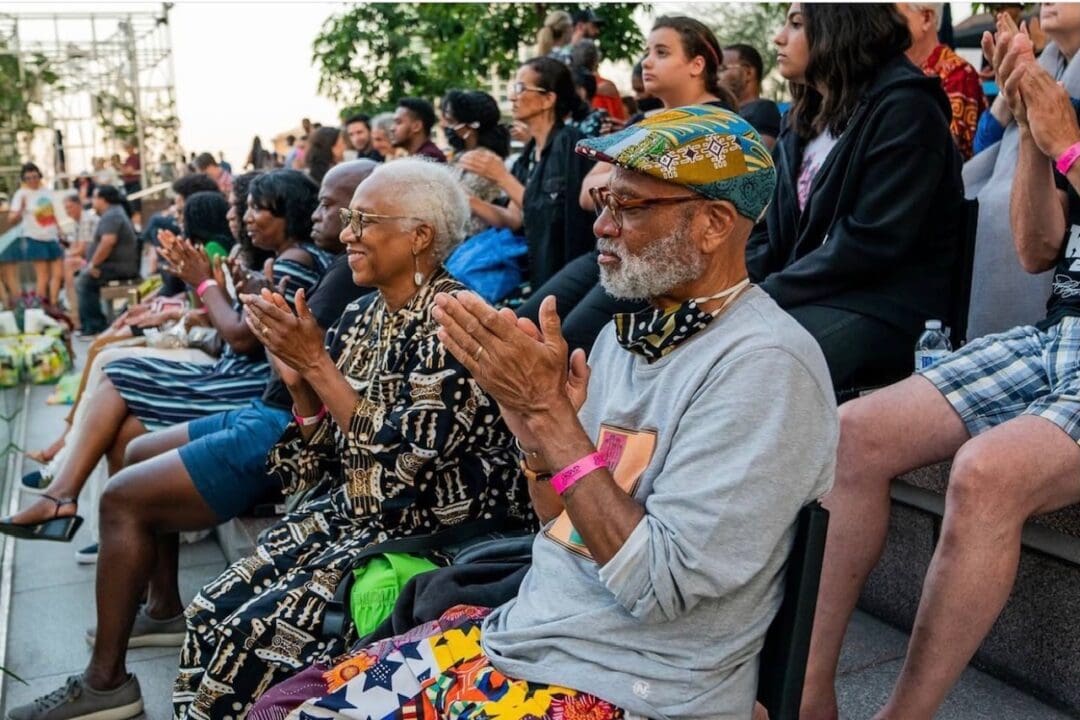 Well, who put the Souuuul in Grand Performances? Celebrating 35 years of music and wine times, new musical program director Azul Amaral has changed the usual program just a tad, ya think?
After years spent fortifying the urban dance scene in Los Angeles, Azul seems to have pledged to bring the funk!
Grand Park now has a new mission in celebrating diversity and uniting downtown L.A. with free access to global performing arts.
The fantastic water bed that once separated the audience from the main stage featuring world-renown bands of musicians is replaced now with a more playful grassy knoll, perfect for picnic blankets and light bites.
Concrete stairs wide enough for reserved seating lead the way to the top of the amphitheater for a view as crisp as the new sound system.
Up to 7000 people can attend Grand Perfs, and there are 350 amphitheater seats. Yet again, they don't do any pets or outside alcoholic beverages and persuade visitors to support the local venues, including an on-site bar.
August 7 begins a new lineup of special guest D.J.s and live hip-hop performances backed by the smooth electronic soundscapes and moody textures that set contemporary music lovers on a vibe of peace and oneness.
5. SoundWAVES Across Bunker Hill
Summertime fun continues as The Music Center launches The Music Center's Summer SoundWaves, a new outdoor music series held on two Saturday nights, August 21 and September 4, 2021. 
Summer SoundWaves will feature two affordable and family-friendly concert performances, offering the sounds of an Angeleno summer and ranging from the musical fusions of Afro-Mexican rhythms to pulsating electronic dance beats.
The first event features the quintessential L.A. band Las Cafeteras (August 21, 2021), reinvigorating the roots music of Latinidad with a modern thrust.
The second event, "A Night with Juke Bounce Werk" (September 4, 2021), concludes Summer SoundWaves with featured guest JLin and a host of D.J.s, including D.J. Clent and DJ SWISHA, dropping House beats at The Music Center.
Tickets are $20 per person for individuals ages 12 and older.
"One of our key goals in renovating Jerry Moss Plaza at The Music Center in 2019 was to amplify the fun potential of a wide-open, welcoming space with dance and music performances that would appeal to the diverse and limitless entertainment tastes of Angelenos," said Rachel Moore, president, and CEO of The Music Center.

DTLA what are you doing this summer?