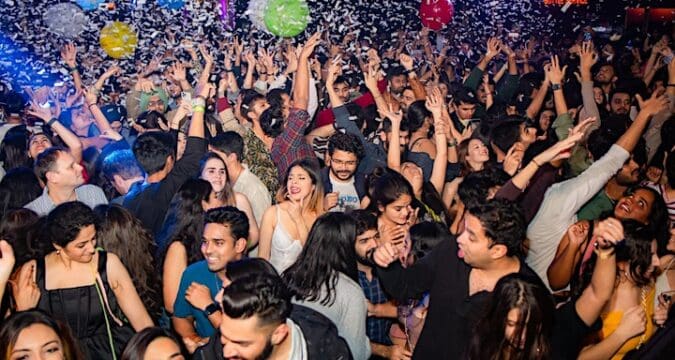 Get ready to dawn all white and party like a Bollywood superstar at the Globe Theatre in downtown Los Angeles! On April 14, 2023, the hottest monthly Bollywood night is hitting the town, and you won't want to miss it.
The Globe Theatre is renowned for hosting the best events in DTLA, and this weekend's party is no exception. Featuring an electrifying set from the best Hindustani DJs in the city, the event promises technofied Bollywood hits, retro classics, EDM, hip-hop, and more. With festival lighting, lasers, performers, a 2,000 people capacity, and a massive sound system, the Globe Theatre has come along way from its early days of vaudeville.
Originally constructed in 1913, the Globe Theatre has been restored and remains one of DTLA's number one playhouses. It has hosted some of the biggest stars of our time, Hollywood premieres, private parties, etc, and now some of the hottest Bollywood parties in the United States. This 21+ event is sure to be a night of music, dance, and culture that you won't want to miss.
BIH Events is the premier South-Asian events and entertainment company, famous for hosting this popular Bollywood-themed event. Their expertise, presents Downtown with an unforgettable night of glamour, fun, and cultural celebration. On April 14, 2023, Downtown will party like a Bollywood superstars at the Globe Theatre!