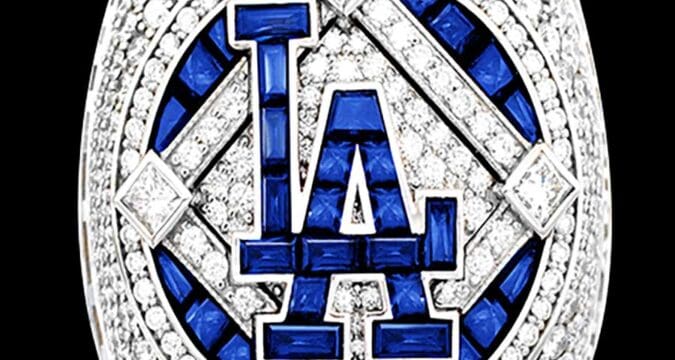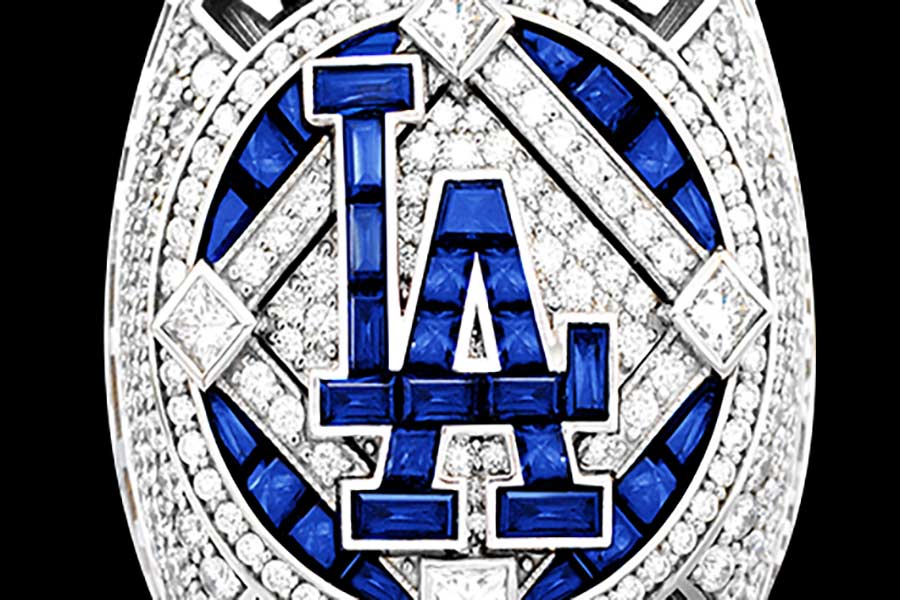 The Los Angeles Dodgers Foundation (LADF) has just announced the launch of a 2020 World Series Championship Ring Sweepstakes, giving one lucky fan a chance to win an authentic peronalized championship ring.
Over the next four weeks, fans will receive one entry for each $10 donation made online at dodgers.com/win. The sweepstakes will conclude on May 21 and the winner will be notified shortly thereafter.
"We are thrilled that Dodger fans will have a chance to win an official World Series ring that mirrors the style of the one gifted to our players," said Nichol Whiteman, CEO of LADF. "Offering an unforgettable and priceless piece of history, the sweepstakes also supports our vision to ensure that every Angeleno has the opportunity to thrive." 
The Sweepstakes winner will receive a personalized 2020 World Series Ring nearly identical to those received by Dodger players, which features approximately 222 round diamonds, 10 princess-cut diamonds, 45 custom-cut genuine sapphires and 8 round genuine sapphires. Combined, the rings have a carat weight of 11.0 carats – a ring truly fit for World Champions.
Net proceeds will directly benefit LADF's continued focus on improving Los Angeles' most pressing problems – education, homelessness, health care and social justice. Through a social justice lens, LADF runs and funds proven programs that level the playing field and invests in on-the-ground solutions driven by the communities it serves. Since inception LADF has invested $32 million into local communities.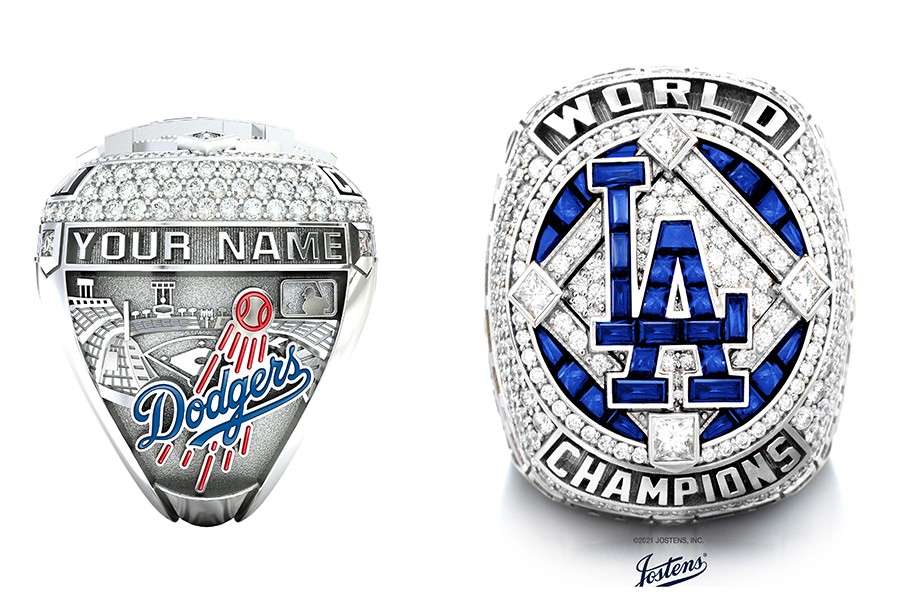 In the last year alone, joint relief efforts with Dodger partners, corporate sponsors, volunteers, and nonprofits have provided 3.8 million meals and $2.2 million in in-kind donations of food, water, hygiene necessities, gift cards and Dodger products to vulnerable populations who are experiencing homelessness, food insecurity, lack of basic needs and significant anxiety. 
ESPN's Sports Humanitarian Team of the Year, the Los Angeles Dodgers Foundation is bigger than baseball with ambitions to be the city's premier charity.  LADF envisions a city where everyone regardless of zip code has the opportunity to thrive.  
LADF is tackling the most pressing problems facing Los Angeles with a mission to improve education, health care, homelessness and social justice for all Angelenos. Since 1995, they have invested more than $32 million in programs and grants to nonprofits, and fundraising has increased by 1,000% since 2012.