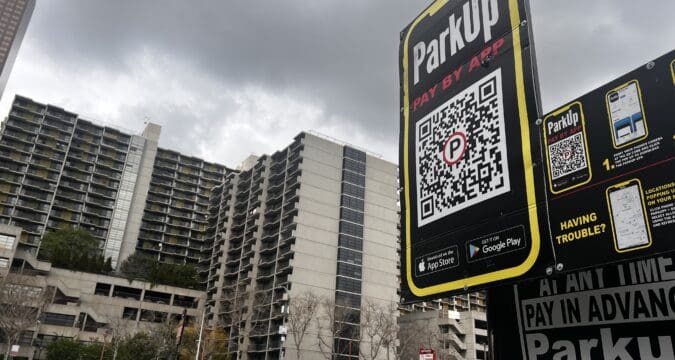 Gone are the days of Murphy's Law when finding parking in Downtown Los Angeles thanks to the creators of Park Up, we now enjoy "stress-less" parking experiences in DTLA.
Remember the days of circling the block hoping to find an open spot? With Park Up, we easily search for nearby parking locations and find the best spots in the city. And with the app's contactless payment system, we pay for parking without the need to leave cash or valuables in the car.
It's like having our own personal parking assistant!
Ever get a parking ticket for breaking any parking regulations? With Park Up, Downtown doesn't have to worry about parking fines. The app provides information on parking regulations and availability, reducing the risk of even getting a ticket. Plus, the app's marketplace allows parking facility providers to compete for our business, displaying the best rates possible.
One Can Never Be Too Safe…
Park Up screen shows information on safe and secure parking locations, helping us avoid areas with a high rate of car break-ins. Plus, the app's marketplace allows us to compare and choose from a variety of parking facilities where we rest easy knowing that our cars are in good hands while we're away.
Saving the Environment …
Park Up has not only made finding parking stress-free, but it's also helped DTLA become more sustainable. By reducing the amount of time spent circling around, we're reducing traffic and pollution. Plus, by supporting local businesses, we're all helping to build a stronger, more vibrant, environmentally sound community.
Good bye bad parking memories. Park Up has made finding parking in DTLA a dream come true, and the best part is, it's free on iOS or Android devices.