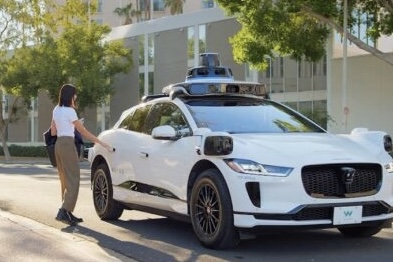 Waymo and Cruise, two the trailblazing pioneers of autonomous vehicles, will be bringing their cutting-edge technology to Downtown in late fall. This means the robot cars will soon be making their way down Main Street, taking passengers to and fro—a great peek into the future of transportation with robotic cars leading the way. What could possibly go wrong?
What could possibly go wrong? Plenty.
Although, it's true the arrival has been a game-changer, with one local observer telling reporters at Dt Weekly, "They're currently mapping the city along with traffic and pedestrian data before the official rollout. The LiDAR sensors are on the car for a reason. Then all that data gets computed through computer vision and machine learning."
Considering all of Downtown's one way streets, freeway off ramps, hidden alleyways, and daily traffic jams, hopefully these new robotaxis are able to learn quickly. Road rage is a real thing here in the BIG city.
"Remember Arnold Schwarzenegger's memorable taxi experience from "Total Recall," where he ripped off the upper torso of the plastic robotic driver out of frustration?" In Downtown, one wrong turn can leave a passenger stuck in a sea of tail lights for 20 minutes. If that happens more often than not, those cyber-mobiles are going to need another layer of thick, protective skin.

Did these vehicles leave their heart in San Francisco?
Only days after their debut in San Francisco this past August, social media began honking, showing multiple posts of cars malfunctioning, crashing and causing traffic jams. Since then, local news has been keeping tally with article headlines that read, "Autonomous Vehicle Incidents On the Rise" and "Which Crash More – Waymo or Cruise?"…
San Francisco's DMV held back the autonomous tide, allowing only half the cars allowed on the roads due to concerns over traffic accidents and other mishaps."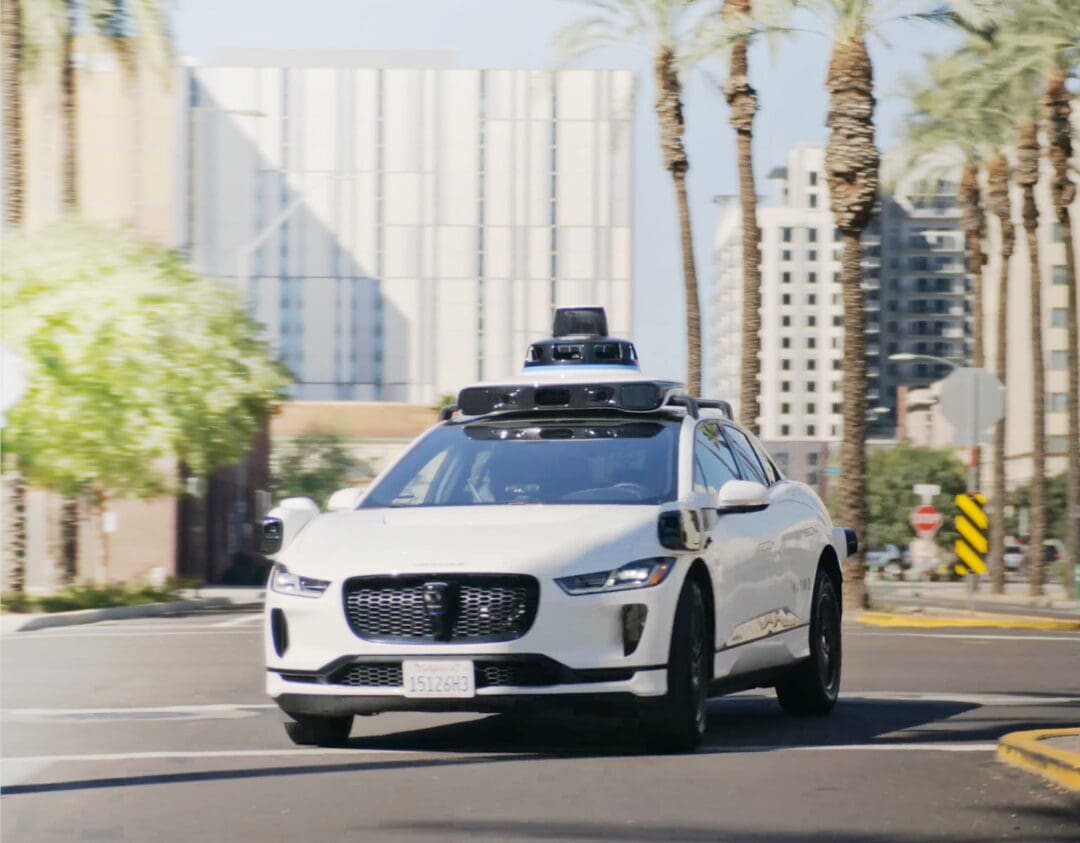 Photos courtesy of Waymo
Some DTLA residents are skeptical as well, with one recalling his experience in Vegas: 'A 'driverless ride-share car' in Vegas had a rather stark observation: "It was banged up. It clearly had been in a few crashes."

Not exactly the polished and pristine future we might have envisioned. Safety concerns aside, there's the looming question of accessibility.
Because the taxis don't always park close to the pick-up spot, some are concerned for the elderly, and disabled getting to and into the cars.
Where are they going to charge?
The electric car revolution is upon us, but somehow they managed to leave the electric car chargers in the past. The more and more electric cars the more and more electric vehicle charging stations DTLA will have to fight over. And not just any charger, prominent 50W chargers can take up to six hours to fully charge a vehicle, with a newer lesser seen 75W to 350W chargers can still only be found in a handful of places in downtown Los Angeles. Good thing the turbo charged Jaguars will have their own charging ports.

The Future Came Too Soon…?
Another concern is the loss of jobs. Critics argue that Waymo's arrival will displace human drivers in Downtown LA who rely on these jobs to make ends meet. It's a valid concern in a world where technology often drives forward without looking back.
Seems like only yesterday the world was introduced to drones, followed soon by robo-dogs and androids, and now autonomous vehicles could be adding to the realization, the future is now.
Regardless, Downtown will have a chance to ride Waymo's autonomous vehicles this fall as the company is inviting all to their popup and waiting list.

As for cost…
With Waymo, in competition with human ride-hailing apps, LyFt, UBER, Yellow etc, a ride around the city still averages in the $11-14 range, but there's no driver to tip.
Whether DTLA is excited about the convenience of autonomous transportation or skeptical about the road ahead, one thing is for certain—we're in for an interesting ride in Downtown.