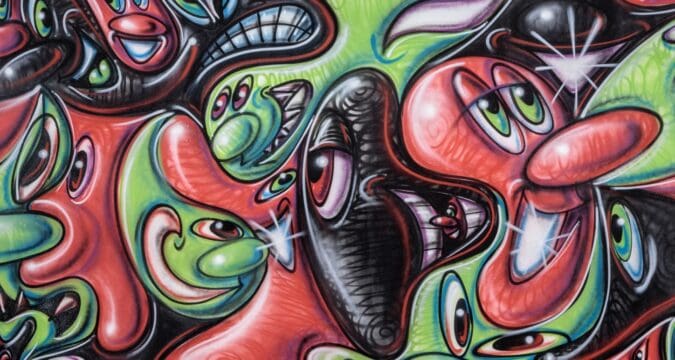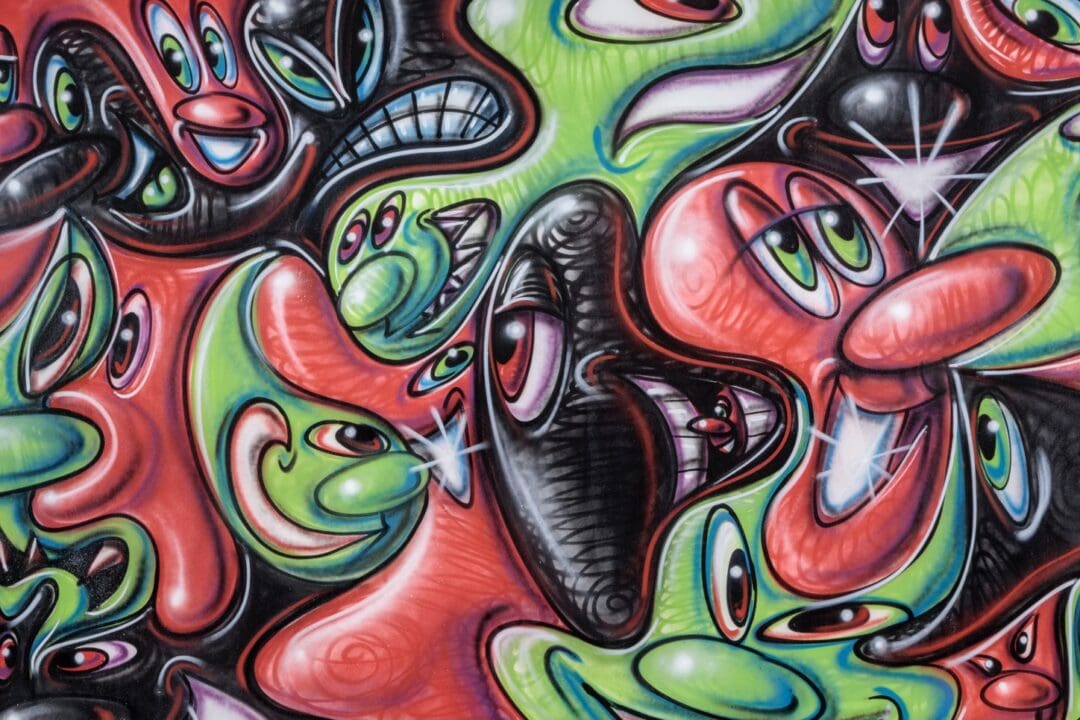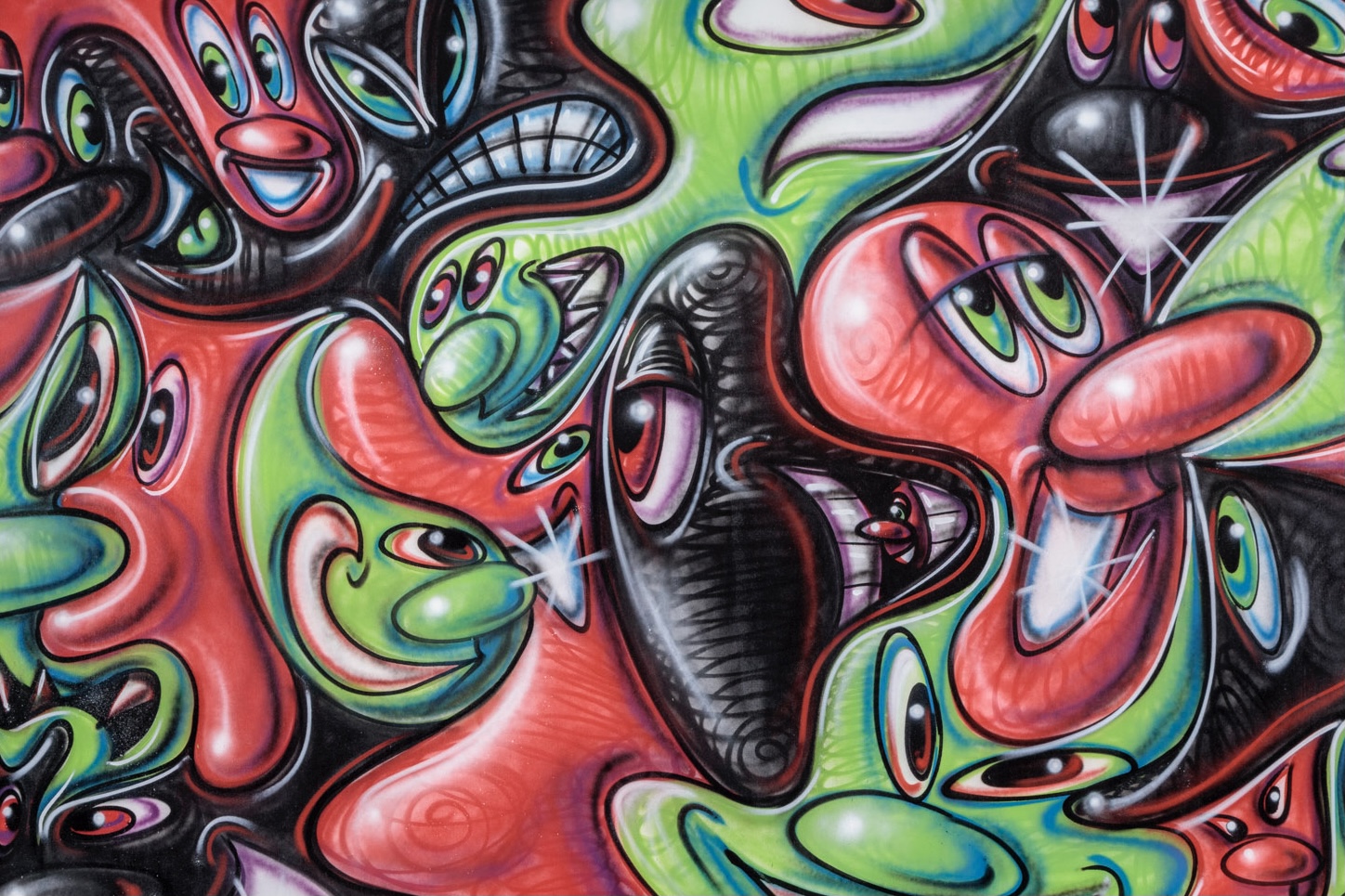 Kenny Scharf, legendary street artist and the featured designer of the Dior 2021 Men's Collection, is painting a public-facing mural on our building in Skid Row in DTLA at Winston and Wall St.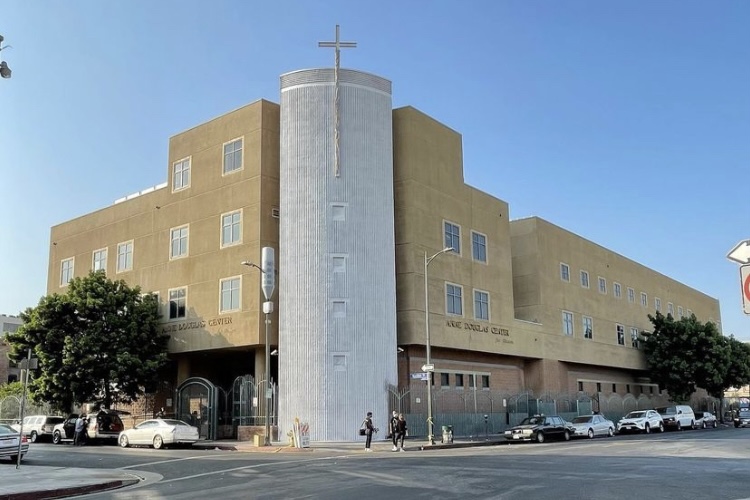 Kenny is a well known street artist with his unique graffiti paintings that made him famous in the 1980's New York downtown art scene and is a contemporary of Andy Warhol, Jean-Michel Basquiat and Keith Haring. His work frequently portrays exaggerated aliens and pop culture symbols and vivid patterns.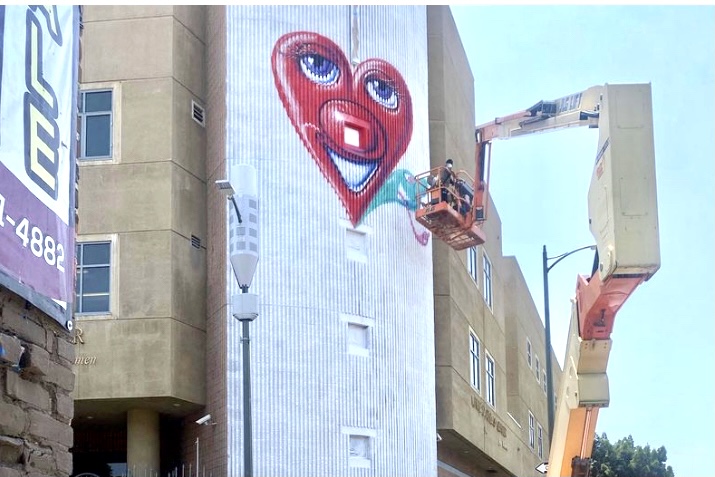 LA Mission is encouraging the community to come witness what in hopes it will call attention to the non profits mission and that it will become a public art landmark in Skid Row.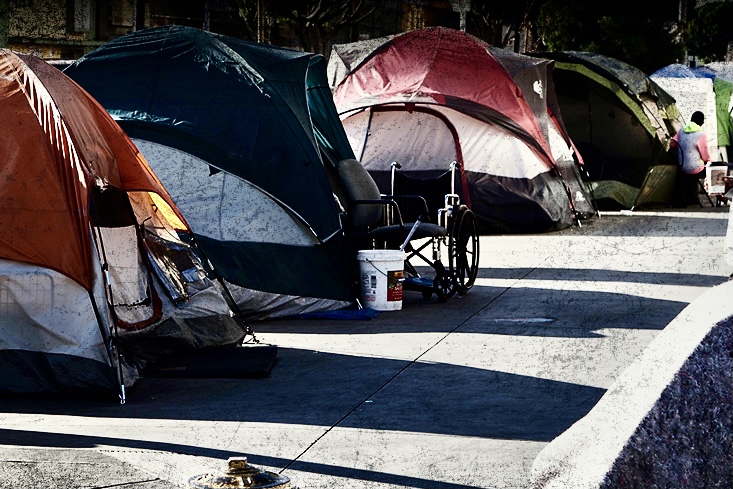 Small crowds have already started to gather awaiting the "unveiling" event open to the community. The mural is tentatively scheduled to be completed on Monday at 12PM PST.