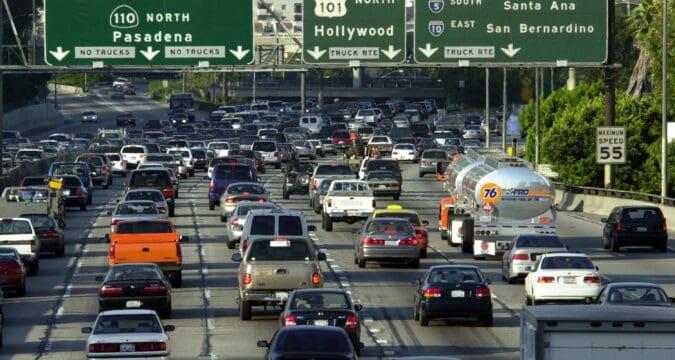 Recently, during a community event, DT Weekly correspondents stumbled across an individual who was campaigning to shut down one of our major streets in order to stop traffic, boost commerce, and make the entire area more consumer friendly and more walkable, an idea that is well liked in some urban areas.
Understanding that commerce was important and Downtown LA businesses had certain challenges; parking, homelessness and a list of other deterrent factors, idealistically sure, this idea would be great. However, this particular plan to block off a four lane, one way street in Downtown LA, would sever a major vein that relieves the pressure of a daily commute already known for traffic jams, road rage and a particular set of incidences, unique to our inner city.
Last weekend a horrible fire erupted near by a homeless encampment beneath the 10 freeway underpass on 14th street and spread to a near by storage area of pallets and chemical solvents ferociously setting the 10 freeway ablaze. In its aftermath, the fire has shut down one of the city's main transportation arteries indefinitely.

As smoke hurled from the flames below and sirens took over what was left of the city's quiet space, traffic on the 10 freeway came to a screeching halt.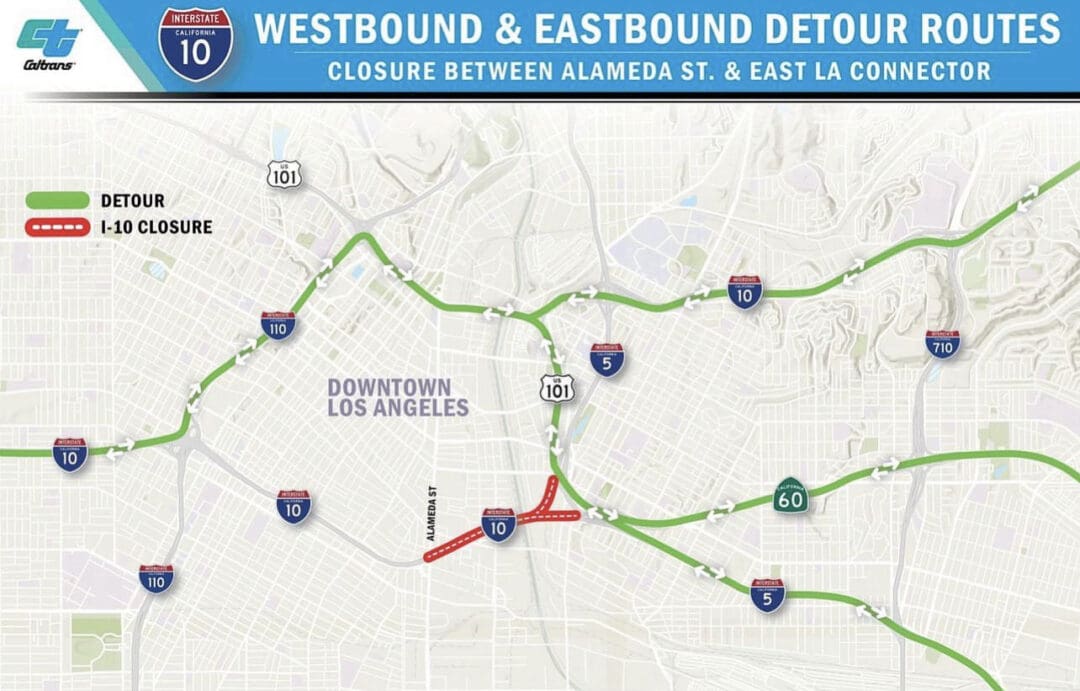 As of this day, the city has announced the 10 freeway will be shut down for the next few months as they repair the damage.

Recently, local news showed Governor Gavin Newsom and Karen Bass happily leading a parade of engineers along the deserted freeway, as they reassured the public they would be doing everything they can to get the freeway up and running again.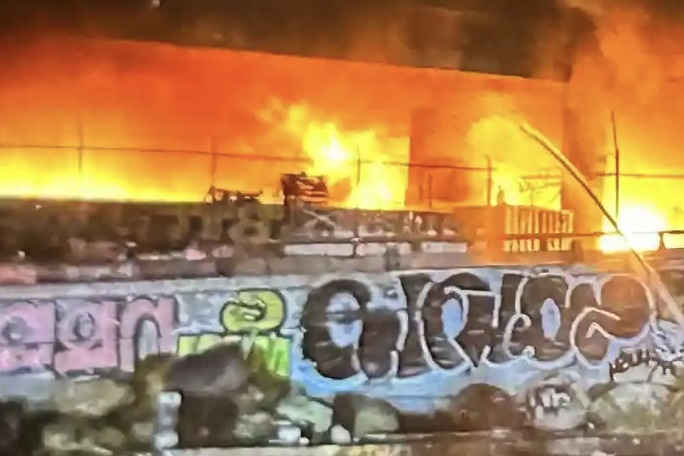 However, in a statement on local news Monday, November 13, the public saw a more serious Mayor Bass, pleading with Angelenos to use freeway detours and avoid the streets of downtown Los Angeles. "Check your commutes, unless you have to enter downtown, stay on the freeways", stated Mayor Bass.
Agreed. Getting off the freeways is like jumping from the pan into the fire.
When checking out a map of Los Angeles it's obvious the city is completely encircled inside of four major freeways and there is no way to get down, (into the downtown basin), without crossing them and even less of a way besides a labyrinth of urban streets to even go around downtown.

The Harbor (110 frwy) to the east, the Hollywood (101 frwy) to the north, the Santa Ana (5 frwy) to the West, and the newly damaged Santa Monica (10 frwy) at its base, all generously engineered for a time when LA had less cars and less traffic.
In our modern world these freeways came to share an uncanny ability to stall the commuter with a daily supply of traffic jams, some all day and through the night, especially during morning and afternoon rush hours. With downtown barely 5 miles in circumference, the concrete arteries slow tremendously at each of the four intersections, and without completed express lanes, anyone who's has driven on the roundabout of freeways knows all too well, that road rage is real, accidents do happen and patience is a virtue.
Entering downtown however, to avoid the freeways, means every car for itself, gambling with time, traffic signals, one-way streets, street blockades, protestors, bike lanes, bus lanes, no turns on red, red lights/ green lights, emergency vehicles, film crews, pedestrian drama and coming face to face with either a traffic officer or a homeless wanderer bent on stopping traffic at any given moment.
So what's the plan? Leave it to Metro.
With Metro's newly finished regional connector, avoiding the 10 to and from Long Beach, or to Santa Monica, or to get into downtown is a strong alternative.
Although the stations will definitely fill up, and Metro may have to up its game with more trains, sanitation, and security, the railroad as an alternative mode of transportation was what the city had planned all along. Despite mix reviews, now would be the best time to test out the future of transportation with thousands more commuters forced to fill the train stations at once. What a better motivator for a safer and cleaner mode of transportation than avoiding hours stuck in traffic while they restore the scorched 10 freeway?
For those of us used to or bent on commuting on the 10 freeway, worry not, the detours will eventually become familiar, the routes and signals will be adjusted and before we know it, and when we least expect it – the 10 freeway will reopen again. Maybe the Mayor will even throw a party.