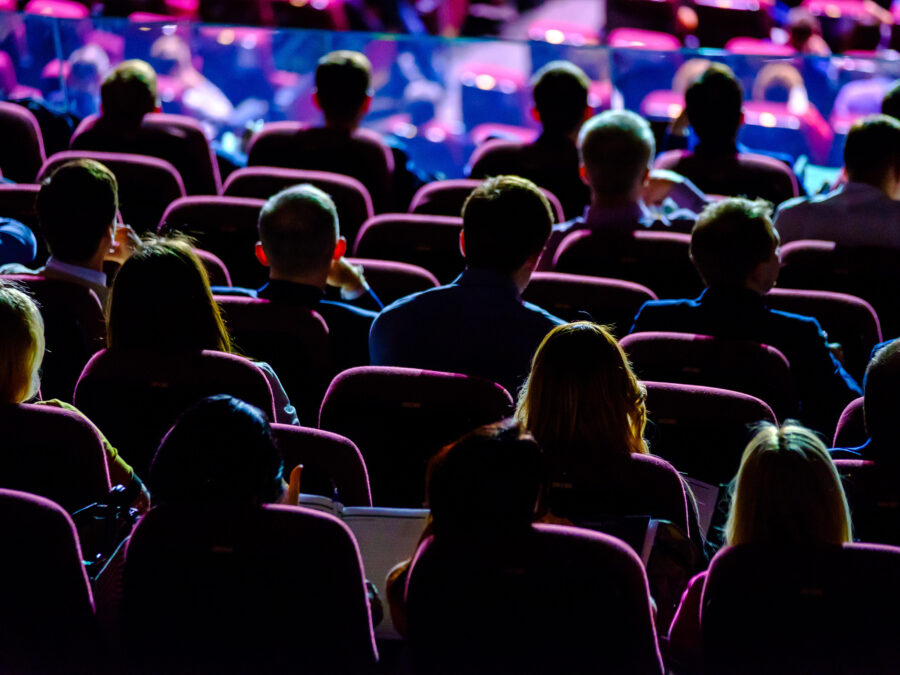 In an industry that, let's face it, can be somewhat closed and difficult to understand for outsiders, NFT Expoverse coming July 29th – 31st to the Los Angeles Convention Center is changing the game!

Starting on July 29th, NFT Expoverse will be taking over Los Angeles! Offering a totally riveting and educational experience where attendees will feel as if they jumped right into their computers and into the Metaverse – but better, because this event is happening in real life.
Taking place at one of the country's top cultural hotbeds, this show stands out for its radical inclusivity approach. NFT Expoverse will be welcoming not just insiders, but also newcommers seeking to learn more about web3, crypto, blockchain technologies, and more.

Another one of NFT Expoverse's most exciting aspects is the way it combines the Metaverse with real-life, tangible experiences for all of its participants. They offer attendees, especially their younger and academic audiences, a one-of-a-kind opportunity to network with influencers, celebrities, investors, entrepreneurs, tech developers, artists, and many other industry insiders, all in person.
Plus, attendees will also get exclusive access to some of the industry's most renowned brands, learning all about their products, services and ideas directly from the 100+ exhibitors themselves.

Among the many exhibitors include Tokenframe, Hector Finance, Freeverse, CryptoBlades, Linqto, Lunar, and Enhance.
Most of these exhibitors at the event will be displaying their products and services for attendees to try out and experience never before seen features and perks.
For those all about dApps with in-chain social interactions, P2E video games, innovative DeFi platforms, or even Crypto Wallets, boy, NFT has got weekend plans for you.

One of NFT Expoverse's main goals is to offer as much value as possible to a diverse audience across all levels of expertise. This is why they'll be featuring hundreds of hours of educational content, including conferences, debates, and seminars led by renowned industry speakers and professionals with years of experience.

By the way, here's a sneak peek of this edition's highlighted speakers: Nicole Alexander from Meta, Jeremy Lewis from Crypto.com, Jasmine Cooper from Riple, Darcy Donavan from Income Island, Giovanna Graziosi from Decentraland, among others.
Even the youngest minds in the industry have a thing or two to say. NFT features Joseph Loatchwel, Teresa Melvin, Christopher Lyons, and Brooklynn Bailey, approximately named, Kids of the Metaverse panel.

Not only will this event be packed with expert speakers and trailblazing companies, but also, tons of digital creators who are changing the course of art history for good! Featuring live NFT Art Galleries, meet and greets, exclusive in-event NFT drops, live painting, and private presentation rooms, NFT Expoverse proposes a unique way to experience crypto art using all of our senses.

Now, because the best is always saved for last, or in this case almost last, let's talk about their latest Event Horizon Giveaway partnered with Astranaut, Worldview, the Planetary Society, and Lunar.
While NFT Expoverse is known for their wild giveaways, let's face it, this one is simply the most ambitious. To win, participants must register on Gleam and complete a series of tasks. Whoever gets the most points by the deadline wins.
First place as we mention is a trip to the edge of space, second place is a chance to meet with Bill Nye, and third place is a free Zero Gravity experience.

NFT Expoverse will be held from July 29th to 31st, 2022, at the Los Angeles Convention Center. Plus, based on their pre-show success, they've just announced a second edition that will take place in Fort Lauderdale.

For those who can't make it to the event in person, there's no need to worry. Official Metaverse Sponsor, RLTY, will be creating a Metaverse version of the event with free registration included with all paid tickets.

Thinking of joining NFT Expoverse Los Angeles as an exhibitor? Booth spaces and sponsorship opportunities are still available but selling fast.

Additionally, DT Weekly readers receive a 25% discount on NFT Expoverse tickets when using the code 'DTLA25'. KIDS enter FREE.